Nobel laureate Dr. William C. Campbell will be among those inducted into the 2017 Irish America Hall of Fame by IrishCentral's sister publication Irish America magazine on Wednesday, March 15.
A native of Co. Donegal, Dr. Campbell received the Nobel Prize in medicine in 2015 in honor of his work in helping eradicate river blindness. His treatment is used by 25 million people each year.
For centuries, river blindness (onchocerciasis) plagued remote communities in Africa, Latin America, and Yemen, and there was no answer to this affliction until Dr. Campbell's breakthrough.
The distinguished 2017 Hall of Fame inductees also include Michael Dowling, CEO of Northwell Health and grand marshal of the 2017 NYC St. Patrick's Day Parade; Sister Teresa Fitzgerald, founder of the nonprofit Hour Children which helps incarcerated and formerly incarcerated mothers and their children; labor leader Terry O'Sullivan, general president of the Laborers' International Union of North America; and Kevin White, award-winning athletic director at Duke University and a member of the board of directors of the U.S. Olympic Committee.
Founded in 2010 in celebration of Irish America magazine's 25th anniversary, the Irish America Hall of Fame honors the extraordinary achievements of Irish-American leaders, from their significant accomplishments and contributions to American society to the personal commitment to safeguarding their Irish heritage and the betterment of Ireland.
The Irish America Hall of Fame is housed at the Dunbrody Famine Ship Experience in New Ross, Co. Wexford.
ABOUT THE HONOREES
Dr. William C. Campbell
6
Donegal native Dr. William Campbell was awarded the Nobel Prize in medicine for his work on a groundbreaking drug that effectively eradicated river blindness from the Earth. Before the release of the drug, Ivermectin, by Merck in the 1980s, more than 18 million people suffered from river blindness across the world. Today, it annually treats roughly 25 million people, preventing new cases of river blindness and effectively curing the disease. Campbell and his colleague, Professor Satoshi Omura, shared this year's award for their work in discovering Ivermectin, which, to drastically reduces the occurrence of river blindness and lymphatic filariasis (commonly known as elephantiasis tropica) as well as other ailments.
Dr. Campbell was born in 1930 in Ramelton, County Donegal and graduated from Trinity College, Dublin with honors in 1952 with a degree in Zoology. He earned his Ph.D. from the University of Wisconsin in 1957.
Campbell is currently a research fellow emeritus at Drew University in New Jersey, and, despite having lived in the United States for many years, has remained exceedingly proud of his Donegal heritage. In fact, he always begins his semesters at Drew by showing his new students a picture of his father's cows on the Mall in his hometown.
Michael Dowling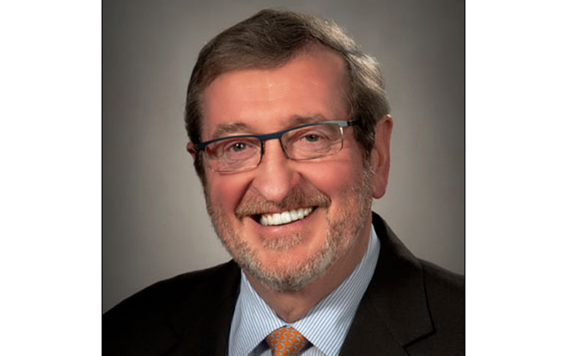 6
Michael Dowling is the president and CEO of Northwell Health and was Irish America's 2015 Healthcare and Life Sciences 50 keynote speaker. This year, he will also serve as the grand marshal of the New York City St. Patrick's Day Parade. Northwell Health is one of the America's largest health systems, comprised of 21 hospitals, over 450 patient facilities and physician practices, and more than 61,000 employees overseeing eight million patients.
Dowling began his career as a faculty member at Fordham University as a professor and the assistant dean of the Graduate School of Social Services. In 1983, under Governor Mario Cuomo, he served as Deputy Secretary and Director of Health, Education, and Human Services. He became Executive Vice President and Chief Operating Officer of Northwell (then North Shore-LIJ) in 1997, and was named president and CEO in 2002.
Born and raised in Knockaderry, Co. Limerick, Dowling is the eldest of five children. He had to help support his family from an early age, which pushed to work harder and achieve his dreams. "No" was never an option for Dowling, as he makes clear: "If you tell me I can't do something, that's when I become determined to get it done." He was the first person in his family to attend college, graduating University College Cork while working odd jobs to pay for tuition. After graduation, he went to New York and earned a Master's Degree from Fordham. Dowling and his wife, Kathy, live on Long Island with their two children, Brian and Elizabeth.
Sister Teresa Fitzgerald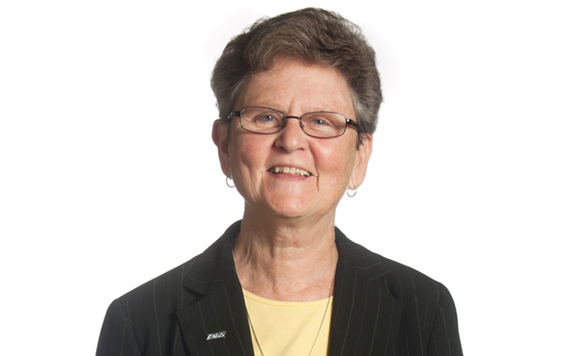 6
Sister Tesa Fitzgerald is the founder and Executive Director of Hour Children, a nonprofit based in Queens, NY that helps incarcerated and previously incarcerated mothers and their children when the women are released from jail. The nonprofit was founded in 1992 in an effort to end the cycle of intergenerational incarceration.
Born and raised on Long Island, Sister Tesa's parents were working class Irish immigrants – her mother was from Donegal and her father from Kerry. Though the family wasn't wealthy – they lived in a two-bedroom bungalow – she attended private Catholic schools and at 17 joined the Sisters of St. Joseph in Brentwood, NY. Following college, she spent time teaching in Puerto Rico and later in several schools in Queens and Brooklyn, eventually taking on responsibility for the oversight of Catholic elementary schools in the Diocese of Brooklyn.
In addition to being an educator, Sister Tesa is a Certified Foster Care Trainer and has been named a CNN Hero (2012), a White House Champion of Change (2013), the 2014 winner of the Opus Prize, and in 2015 was awarded the Cross Pro-Ecclesia et Pontifice.
Terry O'Sullivan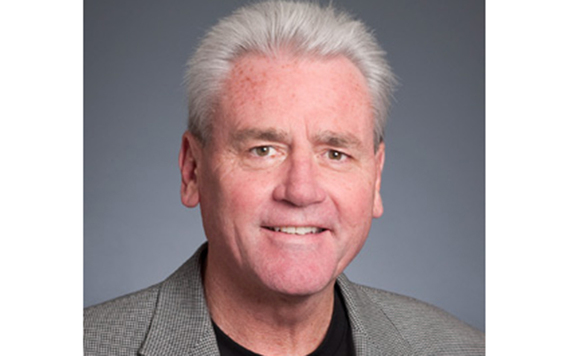 6
Terry O'Sullivan became the tenth General President of the Laborers' International Union of North America (LIUNA) on January 1, 2000, and is dedicated to growing his union's membership and market share. O'Sullivan's mantra is "organize or die." Under his leadership, the union significantly expanded its efforts in, and commitment to, member activism, capital strategies, grassroots politics, labor-management cooperation, journeyworker upgrade training, apprenticeship, and leadership education. Recognizing that labor and management share many of the same concerns and interests, he has built alliances with a wide range of owners, contractors, and business groups.
A long-time, vocal supporter of Sinn Féin and its work to secure a peaceful, just, and united Ireland, Terry O'Sullivan serves as President of New York Friends of Ireland and Chairman of DC Friends of Ireland.
A proud native of San Francisco, O'Sullivan joined LIUNA in 1974 and is a long-time member of LIUNA Local Union 1353 in Charleston, West Virginia.
Kevin White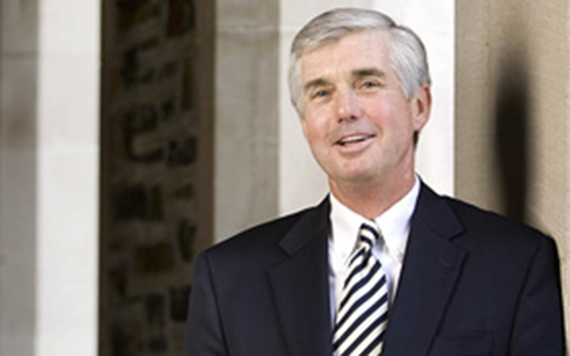 6
Kevin White is the Vice President and Athletic Director of Duke University in North Carolina. Since taking over the position in 2008, Duke has won seven NCAA Championships – women's tennis in 2009, men's basketball in 2010 and 2015, men's lacrosse in 2010, 2013 and 2014, and women's golf in 2014 – and 17 ACC titles. Last year, he was named Athletic Director of the Year in the NCAA.
White, who holds a Ph.D. in education from Southern Illinois University, has taught graduate-level classes since 1982 and currently teaches a sports business course in Duke's Fuqua School of Business as part of Duke's MBA program.
Prior to joining Duke, White served as Athletic Director at the University of Notre Dame, Arizona State University, Tulane University, the University of Maine and Loras College in Iowa, where he originated the National Catholic Basketball Tournament. He is currently a member of the board of directors of the U.S. Olympic Committee.
White, who is second-generation Irish American with roots in Dungloe, Co. Donegal, and his wife, Jane, a former college track and field coach, have five children and 12 grandchildren.
For information on event reservations and advertising opportunities, please contact Kate Overbeck at kate@irishamerica.com.