St. Patrick's Day t-shirts are tricky territory. You want to wear something that will guarantee smiles and cheers and a sense of St. Patrick's Day camaraderie, but you don't want to wear a St. Patrick's Day t-shirt that indulges in offensive stereotypes and incurs the wrath of the Ancient Order of Hibernians' Anti-Defamation League. (At least we really, really hope you don't.)
Thankfully, the IrishCentral Shop has some great St. Patrick's Day t-shirt options ranging from understated to silly. Let us know in the comments which is your favorite!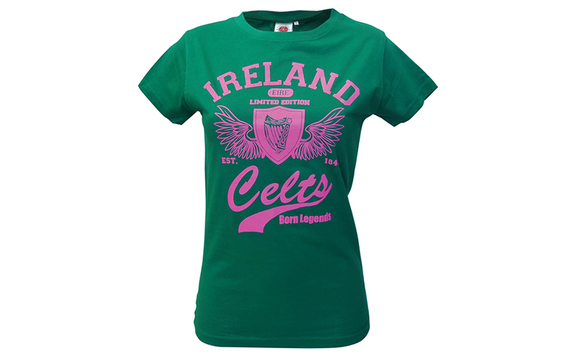 8
A gorgeous emerald green and orchid purple combination is the reason this Trad Craft original is always at the top of our t-shirt drawer. The pretty t-shirt comes in a quality cotton and reads 'Ireland' and 'Celts: Born Legends' - because we certainly are legendary!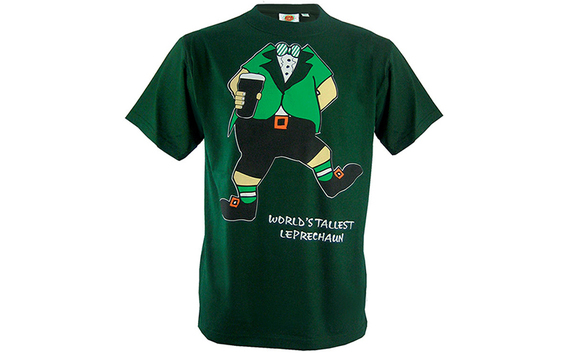 8
The perfect shirt if you want to partake in a bit of silliness! This Irish top is a winner.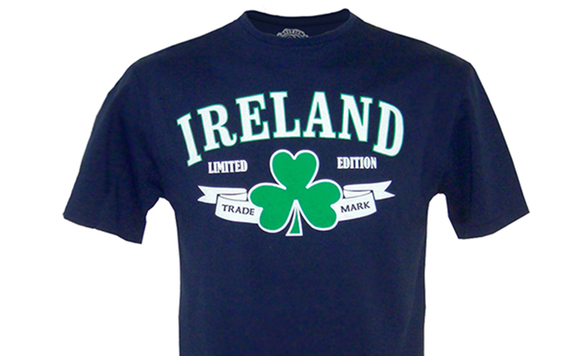 8
It doesn't get much more classic than this! This awesome Irish round neck t-shirt features a bold green shamrock against a navy background with a white font printed 'Ireland' above. Crafted from a sturdy yet soft cotton and machine washable.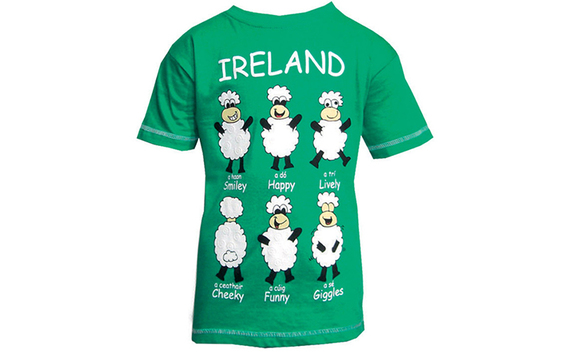 8
This adorable children's cotton t-shirt from Traditional Craft features 6 Irish sheep bursting with personality! The sheep have funny names like Giggles and Lively and include the Irish for numbers one - six, for counting sheep at nap time.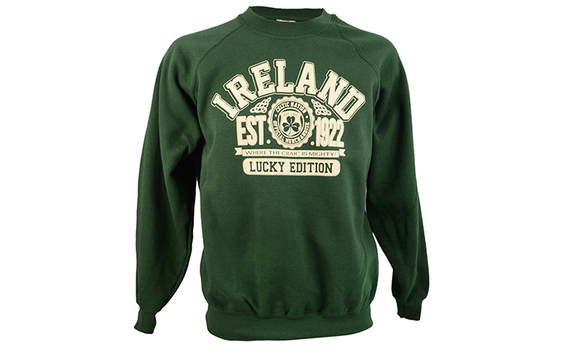 8
A super-soft and thick sweater from Traditional Craft in a dark green cotton. The stylish sweatshirt comes with an Irish shamrock badge and the slogan 'Where the Craic is Mighty.'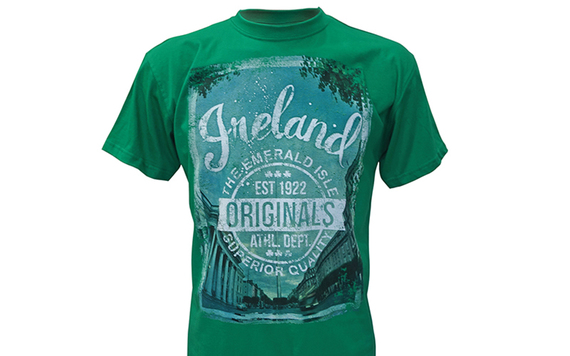 8
A vibrant green patriotic Irish tee with a picture of capital Dublin and 'IRELAND Est. 1922' front and center, this soft cotton tee has a relaxed fit. Perfect for all Abercrombie/Hollister dudes.
8
This striking rich brown t-shirt has a fitted look and is crafted from a quality cotton. A prominent Celtic knot design front and center with the word 'Ireland' above rounds it all out.
Check out more St. Patrick's Day shirts in the IrishCentral Shop!