Having won the Sam Maguire up five years in a row - it was Dublin's year and Dublin's decade.


Thankfully, Stephen Cluxton has been officially feted as one of the greatest footballers we have ever seen in this country.
The Footballer of the Year award, however, could have been suspended for one year only in Dublin's Convention Centre last Friday evening, and the Dublin goalkeeper and general would have been a suitable recipient instead of Footballer of the Decade.
When history is created before our eyes when we see a team that is the wonder of all wonders in the long life of the GAA, why shouldn't we suspend business as usual? 

Cluxton, who turns 38 next month, has lifted the Sam Maguire Cup six times in the decade just closing its doors. He has, through his game planning and kick-outs, redefined the old game.
Read more: British Pathe footage shows hurling match at Yankee Stadium in 1936
Changed it forever, and he has done so while remaining perhaps the quietest, the most humble man who has walked a football field.
The GAA stands guilty of dozing last weekend.
It was time for everyone to bow, like never before. But we should be thankful, I guess, that Cluxton was placed center stage because on the same evening those journalists responsible for selecting the football all-star team wholly messed up on the grandest scale.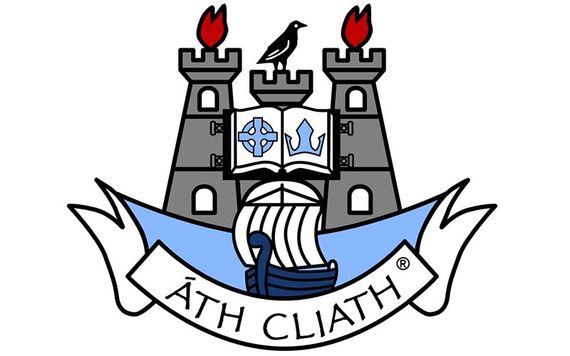 3
Somehow, unbelievably, they only selected seven of Dublin's amazing five in a row All-Ireland winning team on their Team of the Year. Yeah, seven! Less than half of the team!
Jim Gavin's history makers got the same number of men on the 2019 team as they did on the team in 2018, and also in 2017. They also got seven men voted onto the team in 2015, but only had six rewarded in 2016.

It's beyond comprehension how a group of mature, well-read, highly thought of men and women who are paid good money to analyze the game for a living could get it so wrong. Only Cluxton, Mick Fitzsimons, Brian Howard, Jack McCaffrey, Brian Fenton, Paul Mannion and Con O'Callaghan were thought of as the best of the best in 2019.

Read more: Irish hurling coming to New York's Citi Field for the first time
This group of journalists also must have known that they were getting it very wrong because in the middle of their day's work in a Dublin hotel they found themselves with no place for Dublin's powerhouse midfielder-cum-forward Brian Howard, who has been instrumental in guiding the team home safely in the last two of their five brilliant seasons.

Yes, Dublin might have ended up with only six men on the team! But, sneakily, and betraying everything they have been taught and everything they preach, the selection committee went and slotted Howard into the No. 6 position.
They managed to squeeze in an extra Dubliner. Imagine! After the year and the decade ending, a group of journalists found themselves trying to squeeze Dublin their dues.

So Dublin ended up with seven.
The Dublin football team which is officially the greatest team of all time received the same number of men on the all-stars team as Offaly (1972 and '82), Cork (1973), Dublin (1976 and '95), Kerry (1980, '84 and 2009), Donegal (1992), Derry (1993), Down (1994), Galway (1998), Meath (1999) and Tyrone (2003 and '08).
The same number of all-star awards as a whole clatter of other teams who fell short, by all sorts of distances, to Dublin's monstrous achievement in 2019.

3
It's even worse than that, however. Tyrone had eight all-stars in 2005, Donegal also had eight in 2012, and in 1977 and 1981 both Dublin and Kerry had nine!
In all honesty, last weekend was one when the counting and distribution of the all-stars should have stopped, and all 15 places on the team might just as easily have been handed to those men in blue who did the impossible in 2019.
Why not? Who would have been able to genuinely complain?
How many of the other eight men who were handed all-stars last Friday evening could have been able to shout out an objection? And, even if one of them did, who would have listened?

Ronan McNamee from Tyrone who was voted the best full-back in the country? Nah. He's a decent full-back, but nobody outside of his own household would have claimed a great injustice.

Tom O'Sullivan from Kerry, who got the No. 4 slot? We'll come back to him.
Paddy Durcan from Mayo at No. 5? A brilliant defender, but he's won an all-star before and he'll win one again.

David Moran from Kerry who was selected beside Fenton at midfield? He was the luckiest winner of all on the night.

Kerry's Sean O'Shea and Donegal's Michael Murphy in the half-forward line? Neither man would have been missed.

Kerry's David Clifford and Tyrone's Cathal McShane in the full-forward line? The latter was also a lucky man to get the nod from the selectors, and the former (like Sean O'Shea) is one of those very, very good young footballers that everyone is getting far too excited about far too quickly. Both Clifford and O'Shea will truly earn all-star awards, and many of them, before their careers hit the cliff edge.
It would have been easy enough to give Dublin 14 awards on the night (I know, they were only nominated for 13 positions).
The full 15 might have been a little more difficult, but only because Tom O'Sullivan was utterly unbreakable in defense for Kerry all summer long.

Me? I'd have done it.

I'd have apologized to O'Sullivan, and happily ignored all of the other strong and medium-to-strong claims. It was Dublin's year.
It was Dublin's decade.
And, after lifting Sam so high five seasons in succession, the Dublin football team should not have suffered the indignity of dissection and being left with the grubby fingerprints of others all over it.




This article was submitted to the IrishCentral contributors network by a member of the global Irish community. To become an IrishCentral contributor click here.