At this time of the year, as the days draw in, my thoughts turn to the Belfast International Homecoming — put 4-6 October in your diary — when our global family comes home to Belfast.
Some of our visitors have, indeed, links of blood and history to this great city but most are simply admirers from afar who have decided to come back to put their shoulder to the wheel.
The catalyst for the Belfast International Homecoming — now in its fourth year — comes not from the multifaceted Irish diaspora at all but from the Detroit Homecoming (founded by an Irish American Jim Hayes so perhaps the link is closer than we think).
And it's born from that most Irish and yet most simple of ideas: put good people in a room together and magic will happen.
Of course, we have a special focus on the US and this year again large delegations from our sister cities in Nashville and Boston will join us. But we will also have guests from those other cities with storied links to Belfast: Liverpool, Glasgow, New York and Toronto to name but a few.
Over recent years, we've also had mayors from the major Basque Country cities — where peace has taken hold — not least Mayor Aburto of Bilbao — and the Irish Government has dispatched its Diaspora Minister to join the fun.
I find myself on the eve of this gathering, drawn to texts which reinforce the importance to Ireland of its diaspora — like a student returning to the books after summer break — which is how I came upon this gem from Michigan undertaker-cum-poet Thomas Lynch.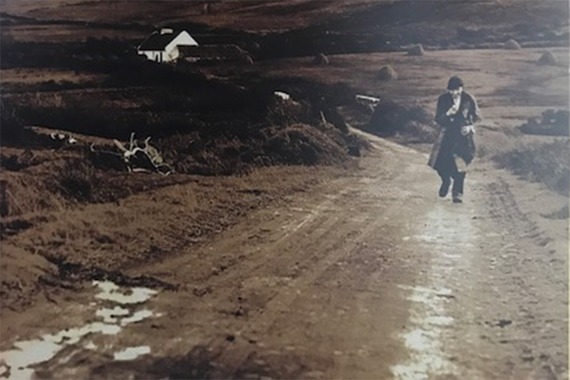 2
It's a wondrous meditation on 'We Irish & Americans' by a big-hearted author who has made a name for himself on both sides of the Atlantic. And the title says it all: Booking Passage.
Get your passage booked for the Belfast International Homecoming and join us in building those still much-needed international bridges of culture, community and commerce which are transforming Belfast from a city mired in the past to a city brimming with hope for the future.
A city in which, I trust, the sentiments of that glorious poet Joseph Brodsky (which I discovered in Thomas Lynch's tome) will be seen as a commentary on our past rather than our potential to make further progress on the path of justice and rights, peace and prosperity, for all:
"Here is a girl from a dangerous town
She crops her dark hair short
so that less of her has to frown
when someone gets hurt."