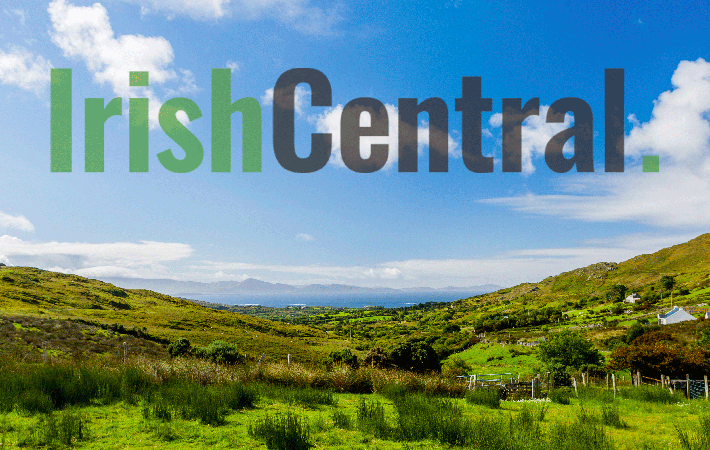 SOUTH BEND, Indiana - Sometimes a place can feel like heaven on Earth. Notre Dame on a cool fall football weekend comes pretty close.
Last weekend the old campus never looked better. The tailgating parties were never more lively or more fun, and the atmosphere in the stadium was incredible and deafening as kickoff approached.
To cap it all, it was a marvelous game against a Stanford side that the Fighting Irish won narrowly, 28-21.
In the process Notre Dame showed a glimpse of the extraordinary promise for the future with a young team that is sweeping away the bad memories of last year when they were everyone's patsies.
As the evening shadows lengthened around the old stadium a new legends of the fall team was being created from stellar quarterback Jimmy Clausen to freshman wide receiver Michael Floyd, who looks already like a young Tim Brown, one of the greatest players to ever don the blue and gold.
Defeating Stanford is always a special thrill for me. They were the college whose band mocked the Irish Famine a few years back.
You may remember that in 1997 the Stanford band used its halftime performance at a football game to ridicule the Famine. In 1991, the band used a similar occasion at Notre Dame to ridicule the Catholic faith. A member of the band dressed up as a nun and paraded around beating a drum with a crucifix. They have now been banned from Notre Dame Stadium.
So there is always a special edge when the two sides meet with no love lost. Recently Notre Dame has had the upper hand, winning the last seven games. It is hardly a coincidence that they seem more fired up for this game than many others.
For me it was also a great occasion because of the annual meeting of old friends who form the nexus of the Keough-Naughton Institute of Irish Studies at Notre Dame.
There are over 90 colleges in America offering Irish studies, but the big three are Notre Dame, NYU and Boston College. Notre Dame has rocketed to the top in a little over a decade thanks to the extraordinary contributions of men like Don Keough and Martin Naughton, the two businessmen who created the institute as we know it today.
The numbers are simply staggering. More students take classes in the Irish language at Notre Dame than any university on earth, including in Ireland.
The rare Irish book collection will soon match any in any university anywhere, while the courses will soon reflect issues of immediate concern to Ireland and Irish America, which will be another massive step in the right direction.
Meanwhile, their campus in Dublin in famed O'Connell House in Stephen's Green goes from strength to strength. Requests to study in Ireland are higher in number than for any other international program at Notre Dame - which may not be all that surprising.
Two of the men most responsible for the extraordinary interest are Professor Chris Fox, who runs the Irish program at Notre Dame, and Professor Kevin Whelan, who is change on the Irish end. Both men have done a remarkable job in making Irish studies a central part of the Notre Dame experience.
As college president Father John Jenkins told the assembled board the Keough-Naughton Institute is now considered one of the great success stories of Notre Dame, one that is mentioned in every substantive discussion about what the college has and will accomplish. Jenkins, himself of Irish descent, called the institute one of Notre Dame's most important flagships.
It's all down to Don Keough and wife Mickie, who took a chance over a decade ago that Irish studies would catch on at Notre Dame. It was by no means inevitable.
Ireland and Notre Dame had been like two ships in the night for generations. Keough single-handedly forged the connection that has become such an outstanding success today.
And this is only the beginning. The program at Notre Dame will go from strength to strength over the next few years.
Meanwhile, Notre Dame will be back in Ireland playing Navy in 2012. I can hardly wait.