Since its beginning, Erin Knitwear has produced traditional Irish knitwear such as Aran sweaters, decades-on the family-run company has gone global and is evolving rapidly with the times. 
Erin Knitwear specializes in hand-knitting and was set up as a limited company, in 1965, by Tom and Sally Lane. Today the company is still owned by the Lane Family and is run by their son Billy, in Ballincollig, County Cork.
In 1965 Erin Knitwear company began producing quality Aran hand-knitted garments and accessories, which were becoming very fashionable at the time. These styles were knitted in white, grey, and natural black sheep yarns that proved very popular.
Since 2005 Erin Knitwear added fleece lining to their 100 percent woolen accessories, including hats, gloves, and hand warmers for extra warmth and comfort. They continue to develop new patterns and colors in these styles every year. This year Erin Knitwear has extended their felt and knitted wool standing sheep collectibles which they launched in 2018.
Erin Knitwear also sells tapestries, polyester bags, and purses in sheep and floral designs, which are very popular. They also design and carry a range of polyester Sheep Scarves which complement their wool standing sheep collectibles. Erin Knitwear's felt range includes brooches, keyrings, purses, and bags in various designs and colors.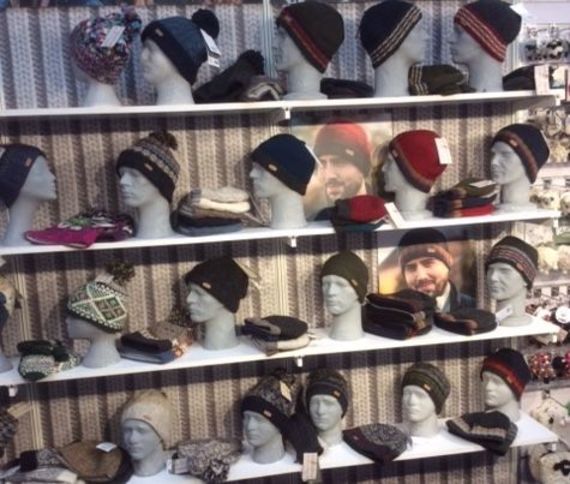 4
Erin Knitwear and where they sell
In Ireland Erin Knitwear travels to meet the stores and visitor centers they supply every month, which covers the full length of the western seaboard in Ireland. Most of their orders come in by e-mail but they also try to contact buyers by phone regularly to keep in touch and inform them of new products being developed.
Erin Knitwear travels to the United States every April for the Celtic Irish Trade Show where they meet their overseas buyers to show them their current and new range for that year.
Who sells Erin Knitwear?
Erin Knitwear's main business customers are based in Ireland comprising of independent craft shops, department stores, visitor centers, and airports. They have and continue to expand their business in the United States, where their products have been sold for the last 40 years.
Today the Erin Knitwear label is recognized as innovative and stylish with a contemporary twist. Their products have a wide appeal for women and men who live in Ireland and also for overseas visitors from both North America and Europe.
The company is constantly developing, designing, and adapting their ranges all year round. Erin Knitwear also looks at trends in terms of fashion and color and ways to create new collections. The designs are unique, the quality of their work and finish is the highest standard, and their sizes are generous for comfort and fit.
Retailer's festivals and fairs
Erin Knitwear exhibits at Showcase Ireland, in Dublin, in January every year. They also show their product range at the Celtic Irish Show, in Secaucus, New Jersey every April.
Erin Knitwear supplies stores in the United States that exhibit at most of the festivals and fairs so their products are well represented there. 
Top Erin Knitwear products
Erin Knitwear's fleece-lined knitted hats for both men and women are hugely popular, their felt and knitted wool standing sheep collectibles are also a big seller and very popular as they are a great keepsake for visitors to Ireland.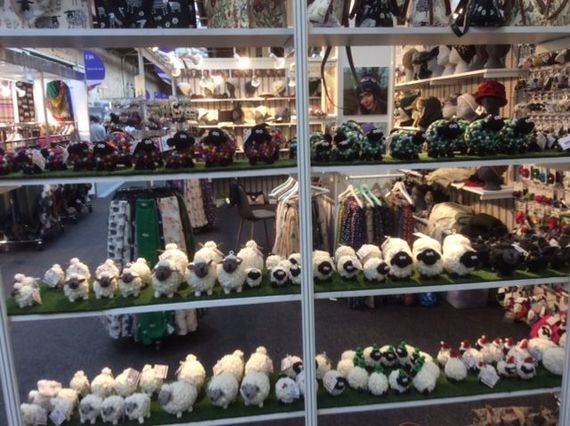 4
Down to business
Erin Knitwear starts getting busy every year around St. Patrick's Day, as they supply visitor centers.  The booming business continues at a steady pace right through up to Christmas as the seasons change and customers are looking for that unique, quality hat, glove, or hand-warmer for their wardrobe.
Right now Erin Knitwear is working on an Instagram account to showcase their new and existing range as well as a way to engage with their customers. Details will be provided as soon as possible.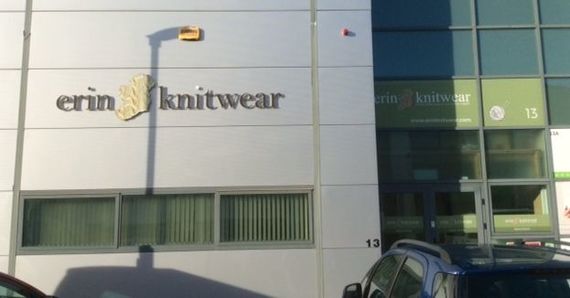 4
COVID-19 impact 
The current pandemic has had a significant impact on Erin Knitwear's work as overseas visitor numbers have dramatically reduced due to flight restrictions. Their customers and their respective retail stores in this sector have seen a huge loss in revenue and sales, which directly impacts on their company as one of their suppliers. Erin Knitwear continues to supply stores in North America, Canada, and selected stores in mainland Europe.
For more information visit ErinKnitwear.com or follow them on Facebook.
Erin Knitwear is located at Unit 13, Westpoint Trade Centre, Ballincollig, Cork, P31 PV24.