Connemara Marble has unveiled their newest jewelry collection - a true piece of Ireland to treasure. 
Last year Connemara Marble, a beautiful natural green Irish gemstone, was given international recognition for its cultural importance and symbolism in Ireland when it was officially designated as a Heritage Stone.
Inspired by becoming one of only 32 Heritage Stones worldwide, the makers of Connemara Marble jewelry have created a new collection. The beautiful patterns and colors of Connemara Marble's Irish pendants, earrings, and rings are combined with Irish sterling silver, making each piece entirely unique.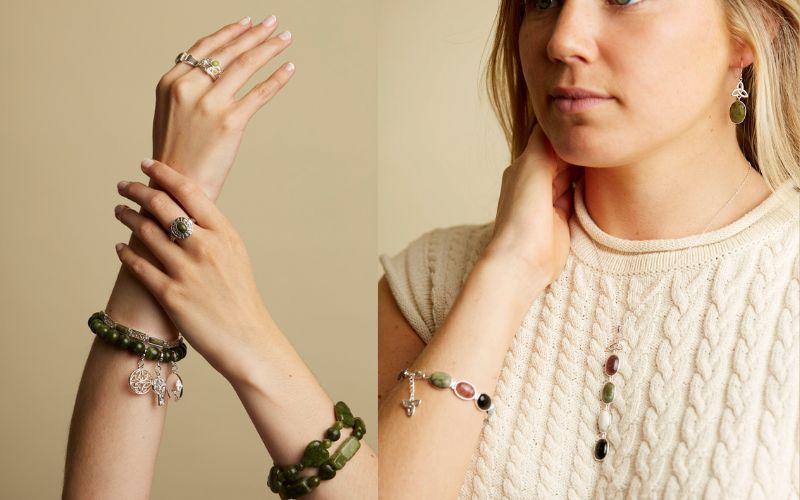 3
The most iconic Irish symbols from the Trinity Knot to the Claddagh Ring are brought to life in authentic, timeless designs within this range, with each piece telling a story.
Their Connemara Marble quarry is located in Lissoughter, County Galway, and was first opened in the 1820s under the ownership of the Martin family. At its peak, marble from the quarry was extracted and used in many of Ireland's most important buildings.  
The company was the brainchild of Thomas when he and some of his oldest friends formed The Irish Consolidated Bead Company in 1945. Some of the earliest products produced were rosaries made of horn, wood, and Connemara marble and in 1947 he supplied rosaries to the world's first duty-free shop in Shannon Airport which began their special relationship with the US market.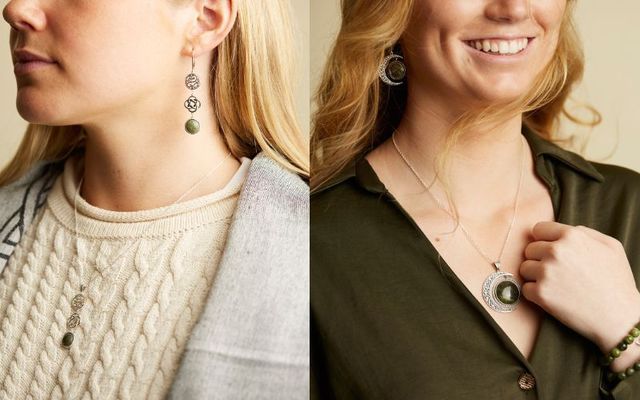 3
As demand for marble products increased and the company moved to expand into the Irish jewelry making business, John's grandson, Stephen Walsh, was tasked with securing a permanent source of the precious raw material. In 1983 he succeeded in purchasing this quarry and this is where today your jewelry piece begins its life.
The motto of Connemara Marble is simply, "There is no greater designer than Mother Nature herself".
Shop Connemara Marble's collection here and orders over $50 receive a FREE GIFT.