The 36th Annual Great Irish Fair, filled with great food, dancing, and activities all kicking off on Coney Island
On September 16th the Great Irish Fair, a family friendly event celebrating New York City's great Irish-American heritage and culture, will take place at the Ford Amphitheater, at Coney Island Boardwalk, in Brooklyn. A day filled with great food and pubs, Irish dancing, children's activities and attractions and Irish products will kick off with a Mass at 10am and run throughout the day.
The day will be jam-packed with entertainment including Andy Cooney, O'Malley Dance Academy & Pipe Band, Unforgettable Fire, Buckley School of Dance & Pipe Band, Bagatelle, The Canny Brothers, and Derek Warfield and the Young Wolfe Tones. There'll also be a traditional Irish music stage featuring Susan Gillespie and Gerard Corbett, Johnny Nolan and Friends, and the Brooklyn Bards.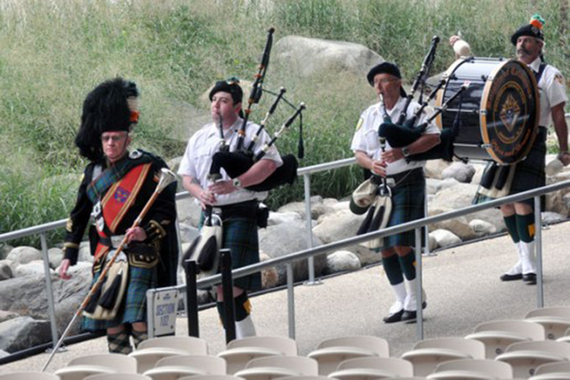 3
Also, the 2017 Great Irish Fair Honorees are:
Chief Brehon - Jim F. O'Dea
The Colleen Queen -  Caitlin Ward
Kathleen Slattery Woman of the Year -  S. Marie Mackey, CSJ
Bishop Joseph Sullivan Memorial Award -  Fr. Robert Lauder
St. Thomas More Award -  Edward C. O'Callaghan
Paul O'Dwyer Memorial Award -  Frank Schorn
Father Mychal Judge O.F.M. Memorial Award -  Franciscan Father Brian Jordan, OFM
Captain Timothy Stackpole Memorial Award -  Gerard Fitzgerald
Thomas Cuite Memorial Award - Michael Gibbons
The Round Tower Award - Mary Hogan
The Celtic Cross Award - Coach Donald Kent
The Bard of the Fair -  Alice McDermott
Patrolman Edward Byrne Memorial Award -  Detective Brian Curley
Al O'Hagan Memorial Award -  Senator Martin J. Golden
In 1982, the Brooklyn Chapter of the Ancient Order of Hibernians (AOH) founded the Great Irish Fair of New York (GIF) as an annual family friendly event celebrating Irish culture and heritage in New York City. Following its immediate success, the AOH continued to sponsor and organize the event for the next two decades. Over the years, hundreds of thousands of people, both young and old, have attended the GIF. Indeed, to this day, the GIF is one of the best attended annual cultural festivals in New York City.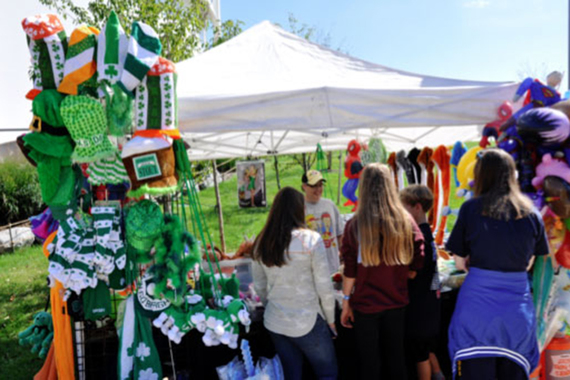 3
So that many future generations of Irish Americans can enjoy the proud tradition of the GIF, in 2007 the event began being sponsored and organized by the Irish American Building Society Charities, Inc. One hundred percent of all net proceeds derived from the GIF will be donated to a charitable fund for the benefit of Brooklyn and Queens Diocesan Catholic Elementary Schools.
Ticket for the Great Irish Fair range from $20 to $45 and all children under 14-year-old have free admission. Tickets can be purchased at the Ford Amphitheater box office on the Boardwalk (No ticketmaster fee). For more information visit www.iabsny.com/great-irish-fair.