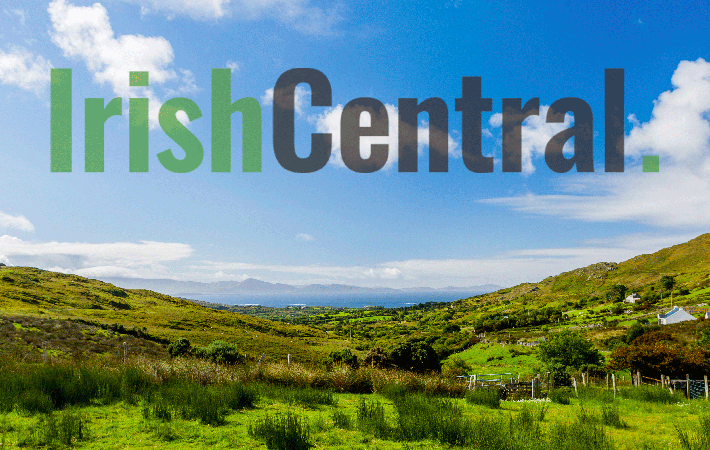 I wrote an extended feature less than two weeks ago on known and unknown deaths in industrial and reform schools, Magdalen laundries and mother and baby homes. The story required soul-searching because of its gravitas. I am glad the story has done well for Irish Central but chilled at the silence from Ireland. It is an Irish story, after all.

There are a few possible reasons. Perhaps nobody from Ireland surfed onto Irish Central. That's extremely unlikely, as the site attracts almost a quarter of all its hits each week from people outside the United States. Ireland, by definition, is high up there. It might be the timing: the forthcoming report on the Dublin Archdiocese is consuming media here. There's a 'softening-up' process preparing the public for shocks.

But maybe it's "too big" to contemplate: nuns, priests and Brothers, because of their religious convictions, killed babies and infants. It's monstrous. One piece of feedback, I received was "infants tainted with the shame of illegitimacy did not deserve a commemoration or a Christian burial. Wasn't that the idea? The disgrace of their circumstances trumped all pretence at humanity or Christian compassion".

In fact, the Sisters of the Sacred Hearts of Jesus and Mary (who ran Bessborough, Sean Ross Abbey and Castlepollard) ought to have loved mothers, babies and infants, twice over. Instead, large numbers are buried, in a manner contrary to the laws of the Church and State in mass graves. Nuns meanwhile, were buried in a separate area with individualised headstones.

I listed the death rates – the infant mortality rate – for children born within marriage and outside marriage. In the 1920s, it was five times as high for children born outside marriage. Ten out of 33 such children died before their first birthday. The equivalent figure was two out of 33 for children born within marriage. In the 1930s, more than four times as many babies and infants born outside marriage died before they reached one year of age.

In 1948, the rate of mortality among babies born inside marriage was 47 per 1,000 live births. The rate for babies born outside marriage was 149 per 1,000 births. These figures were quoted by John Cunningham the former Professor of Obstetrics and Gynaecology at University College Dublin. He said at UCD in March, 1951 that "this area does not necessitate state intervention". Still, it's more than three times as high.

There was infanticide, of course. Mothers or other relatives 'distraught' by the birth outside marriage – sometimes birth-fathers and fathers of mothers grieving lost 'respectability' – undoubtedly killed babies and infants. Such people valued a rule, encouraged by the Catholic Church, to relegate the Fifth Commandment – 'Thou shalt not kill' – in favour of Church hatred of babies born outside marriage.

Either the Catholic Church caused deaths or it didn't. (Excepted, of course, are the Crusades, Spanish Inquisition, aiding of Nazi war criminals, witch-burning, 'just' wars, and heaps of sundry careerism. That's not on offer. Violent times, you know!) There's an argument to say that in withholding painkillers, stitching and antibiotics they, at least, hastened deaths. Some mothers and babies were sure to die without these essentials. Otherwise, it was the death rate for the 18th century from childbirth.

Mind you, the Catholic Church had a bad attitude towards the French Revolution in 1789. Ten per cent of land, owned by the Catholic Church – about the size of Ireland – was confiscated. The Church was the First Estate and with the loss of their land, they went apoplectic. In fact, the Oblates of Mary Immaculate (OMIs), who ran Daingean and Glencree reformatory schools, were founded "to undo the damage wrought by the French Revolution".

I mentioned that in High Park, in Dublin's Drumcondra, the Sisters of Our Lady of Charity of Refuge ran Ireland's largest Magdalen laundry. In 1993, the nuns were forced because of losses from an aerospace company, Guinness Peat Aviation (father of Ryanair) to sell a portion of convent land to the state. It emerged that 133 graves – a further 22 were later discovered – existed on this land. The graves held the remains of women interred anonymously between 1866 and 1984. The Irish public went apoplectic.

The nuns did likewise in mother and baby homes. Very few names of children or their mothers are on headstones. Granted, individual headstones might be prohibitively expensive. If so, the nuns could have erected a communal headstone with, at least, the Christian or first names of babies inscribed. There is simply no way to estimate the numbers of mothers and babies buried.

Until the Catholic Church makes records available, there has got to be suspicion. The money certainly did not go into the care and welfare of the mothers and infants. If High Park is repeated around the country, who knows the number of children buried in what appear mass graves? Obviously there are hundreds – possibly many more. I would venture there are thousands. But is the story too big to contemplate?

Yet if even one killing – whether murder, manslaughter or misadventure – of a baby or mother is suspected, the Gardaí should investigate the place. Then again, it was a very cowed Irish society that handed over children to be raised or sold by the religious. Perhaps there is societal guilt. Most people knew – alright, not the details of individual events – of the state of Catholic Church-run institutions. Most forgot too.

So, there is a societal link. Such people were raped and killed by Church and State with the State refusing to accept responsibility. In fact, the greater the degree of 'respectabilty', the arguably more profound was the deception. Perhaps it goes back to the Famine of 1845-50 – when to have a baby outside marriage was seen as the height of irresponsibility. The Catholic Church merely piggy-backed on this attitude and the devastation we know followed.

We may be looking at Ireland's massacre of infants. Magdalens and Madonnas deserve apology, recognition and compensation.