Weddings are joyous occasions which allow two people to make the ultimate show of love towards each other, but they can also leave friends and family members scratching their heads over what gift they should give.
Wedding gifts are a big part of the occasion and traditionally gifts consisted of household appliances to help the newlyweds begin their life together. But in these modern times, many people are opting to ditch the classic gifts like a toaster or a kettle and instead go for cold hard cash. Why not try and keep the old tradition alive this wedding season and give those newlyweds something they can cherish for years - like one of these Irish wedding gifts.
Looking for your local Irish store in North America? Check here!
Belleek Cashel Clock $140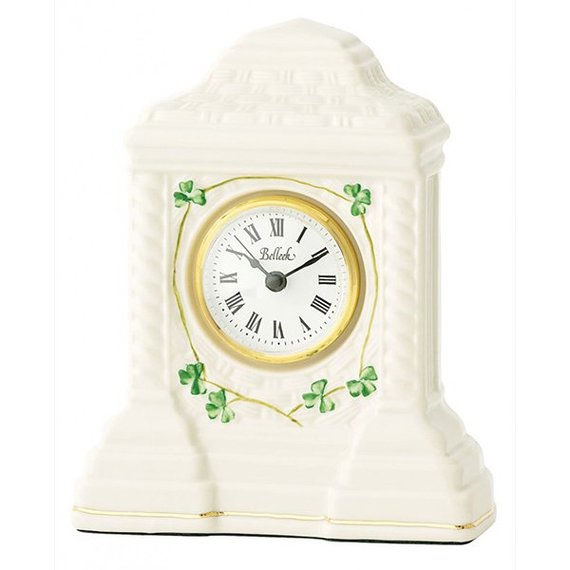 6
This stylish clock is a perfect addition to any mantelpiece and a terrific gift for any newlyweds. This handcrafted piece from the famed Belleek Pottery manufacturers is made from the finest Parian china. The clock is named and styled on Ireland's historic Rock of Cashel, once home to the High Kings of Munster and dates back to the 12th century.
God Bless Our Home 8″ Plate $28.99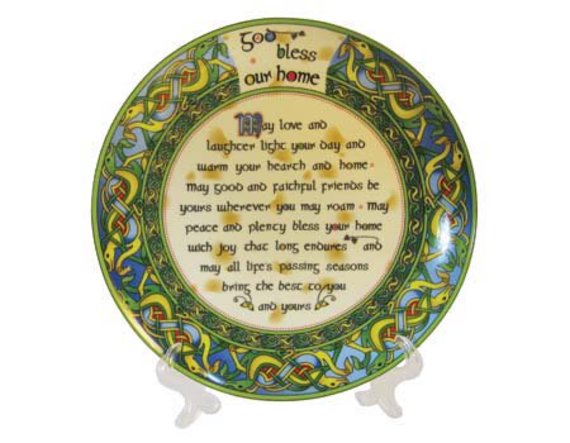 6
Newlyweds want to ensure their marriage gets off to the best possible start and this lovely decorative place could lend that extra bit of help. A traditional Irish home would welcome this beautiful plate with open arms and might just help ensure a long and healthy marriage. Manufactured by the Royal Tara company in County Galway, this plate is sure to be made from the finest bone china and attention to detail. Hanging this over a fireplace or stove would be the perfect backdrop.
Belleek Claddagh Beverage Pot $80
6
Ireland has a long and fond tradition with tea so what better way to serve it than in this Belleek Claddagh Beverage Pot, only on special occasions of course. Made from Parian china, this beverage pot would act as the perfect centerpiece for any momentous gathering. Manufactured by the famed Belleek Pottery company in Northern Ireland, quality is ensured. The traditional Claddagh design is featured on the side of the piece finished with beautiful Celtic details.
Belleek Claddagh Mugs $100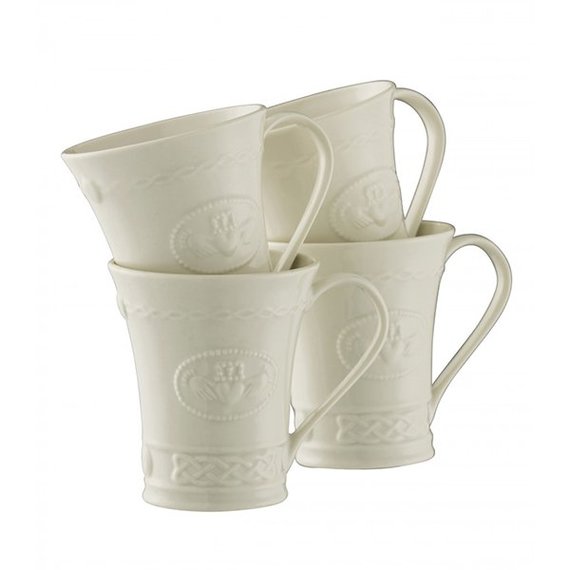 6
Serving tea without mugs is a recipe for disaster, so why not avoid that mess with these stylish Belleek Claddagh Mugs from the famed Northern Irish pottery manufacturers. Belleek Pottery ensures quality and these beautiful Parian china mugs are no different. Emblazoned with the iconic Claddagh design, which denotes love, loyalty, and friendship, these exquisite mugs are a perfect addition to any newlyweds home. These mugs also come complete with the traditional Celtic pattern.
Honeycomb Wool Throw by Carraig Donn $110
6
The winters in Ireland can get quite chilly, not to mention the Spring, Summer and Autumn can have its share of cold snaps. Why not get that newly married couple this warm and stylish Honeycomb Wool Throw by the famed Irish boutique Carraig Donn. A Carraig Donn product ensures the finest quality made in Ireland with authentic Irish materials. Put on a silly movie, stick the fire on and sit back and relax with this beautiful 100% woolen throw.
What would be your ideal wedding gift?
Looking for your local Irish Store in North America? Check here!