The curator of the Twitter account @Collaiocht speaks with IrishCentral about the Irish language words for sex and sexuality.
A good few accounts have appeared on Twitter in recent years that promote the Irish language, share information about the language, and inspire conversations and debates.
Some of the better such accounts are @TheIrishFor, which translates modern words and phrases, @AnDuinnineach, which shares words and information from Fr Patrick S Dineen's famous 1927 Foclóir Gaedhilge-Béarla (Irish-English Dictionary), and @FoclirUiDhnaill, which tweets terms, words, and other phrases from the official Irish-English dictionary.
Another account that deserves a mention is @Collaiocht, which tweets about Irish language words, terms, phrases, and usage samples regarding sex and sexuality. Although the account hasn't been active in the last few years,  there is still plenty of fascinating information on their feed, and in 2018 the curator spoke to IrishCentral about the project.
Why did you start the account?
I saw lots of talk on Twitter about sex and the language around it in the context of the Irish language, and it was clear to me that lots of that information was inaccurate or being spread by people who didn't have that much experience of the living Irish language or the Irish of the Gaeltacht [Irish-speaking districts in Ireland], and that there was a lot of words being composed for ideas and concepts that were already in the Irish lexicon.
Instead of going fighting or arguing about that sort of thing, as often is done on Twitter, I decided to set up a new account that spread true and accurate information.
Raighdeáil: a Gaelicisation of the English 'ride', meaning to have sex with. Found in Pádraig Standún's 'Súil le Breith', the basis of the 1988 film 'Budawanny'. https://t.co/PivGg0bnTx

— Collaíocht (@collaiocht) October 21, 2018
Where do you get the words and terms you Tweet?
Everything I put out on the Twitter page can be found in the book "Ó Ghlíomáil go Giniúint: Foclóir na Collaíochta," by the late Irish scholar Dáithí Ó Luineacháin.
Dáithí spent a lot of time in the Gaeltacht regions of Ireland and collected terms and turns of phrase about sex. He collected most of them from the Kerry Gaeltacht, and that is clear from the dictionary entries, but as well as that he searched printed texts and books, written in various dialects and registers to find words and phrases.
Sleabhac: to get soft, to soften (of penis). 'A mickey doesn't rise under a sheet around these parts without him knowing all about it, before it droops again.' - from Breandán Ó hEithir's famous novel "Lead Us Into Temptation". https://t.co/PD1LrdOLEp

— Collaíocht (@collaiocht) October 8, 2018
You don't make up any of the words yourself?
I wouldn't want to do that, I prefer to share what is already in the language without resorting to direct translations or attempts to be 'clever' or 'funny' with Irish terminology. It seems to me that it's for the benefit of English speakers many of the 'new' terms are made up, which would never be used by an ordinary Irish speaker.
Every word and sample sentence comes from the dictionary itself, and I'll stick to that method until there are no more words to share. Perhaps I'll look elsewhere after that.
Maróg: tá maróg uirthi, she's pregnant. Chuir sé maróg uirthi, he impregnated her. [Lit. a pudding on her, he put a pudding on her]. https://t.co/aaMujyvxxv

— Collaíocht (@collaiocht) September 26, 2018
Do you have much interaction with your followers?
Every now and then. I lost the dictionary when I was moving house last year and I was quiet for quite a time, so I don't have that many followers. I do have a few conversations with people who take an interest in the subject. I didn't intend to use the account for anything but tweeting the contents of the dictionary, but I've found that people like it when an account has 'a personality' of sorts, so I've tried to interact more in recent weeks.
Many of the terms Dáithí collected are quite insulting to the gay community and to women, and his work is criticized because he didn't speak to many women while researching it. I wouldn't be so hard on him — his work is an accurate account of the living language of the Gaeltacht as it was spoken by the generation Dáithí spoke to when he was roaming the Gaeltacht 20 years ago. Ireland has progressed greatly in the past 20 years and we are a lot more open and healthier in our viewpoints about sex now.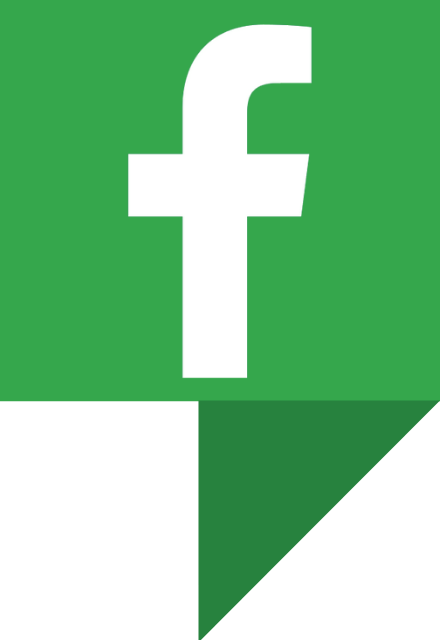 IrishCentral History
Love Irish history? Share your favorite stories with other history buffs in the IrishCentral History Facebook group.
Dáithí probably didn't speak to many women because they didn't speak to him. If one imagines a young scholar from Dublin heading to speak to the old women of the Gaeltacht about vulgar words they have for various body parts and sexual acts, it is no wonder that they might be hesitant to answer.
What's your favorite word in the dictionary?
There are many, I suppose, things like 'gliodaí' for 'flirt; 'gealt ghnéis', for someone who thinks of nothing but sex; 'oirnis' for a sex toy; and many others.
On the other hand, there are many things in the dictionary that are offensive and outdated by today's standards, things like 'gamhain' for an 'effeminite man', or 'Muireann i mbríste' for women who don't conform to traditional feminine roles, or 'an bhfuil náire ort?' to ask if a woman is pregnant -  have you been shamed?
Coinín: Vulva. [Lit. rabbit. Similar to English use of "pussy"]. https://t.co/x06ddEsPBy

— Collaíocht (@collaiocht) September 27, 2018
The dictionary is good, and I suppose it is important to share all the information in it, both good and bad, but it is certainly time now for another scholar to update it and record once more the living language of the Gaeltacht with regards to sex. This time, less of the insults and more input from women and the gay community are in order.
*Originally published in 2018, updated in Sept 2023.
This article was submitted to the IrishCentral contributors network by a member of the global Irish community. To become an IrishCentral contributor click here.