The Pogues are to get a musical written about them, courtesy of 'The Wire' creator David Simon.
The musical is set in an Irish bar in Hell's Kitchen, New York in the 1990's and cast will explore the theme of gentrification whilst meeting a number of ghosts.
Pogues singer and tin whistle player Spider Stacey told the Press Association the musical was in "final script stage" and although the idea was first mooted back in 2013 it had "taken a while" to get the ball rolling.
Pogues co-founder @spiderstacy is working with The Wire's David Simon (@AoDespair) on a Broadway musical - tune in to @SeanMoncrieff at 2 pic.twitter.com/lt0Fc13tl4

— Newstalk (@NewstalkFM) May 4, 2017
"David [Simon]'s had various TV projects which have obviously taken precedence because this is a long process," he said.
"We're on the final script stage. It's been drafted and redrafted, drafted and redrafted countless times."
Co-writing alongside Simon is his wife, acclaimed crime novelist Laura Lippman, and his former colleague from the wire, George Pelecanos.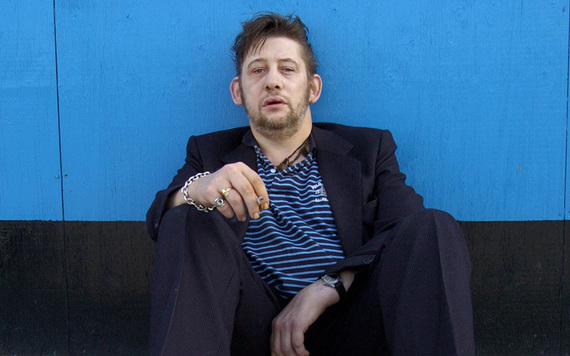 2
Spider added that it would be "nice" if him or his fellow bandmate Shane McGowan were able to perform in the musical but conceded it was unlikely to happen.
Reflecting on the creative process one of Ireland's most famous musicians admitted, "It's a bit intimidating. This is the guy who created the Wire and kind of knows what he's talking about."
The Pogues have been active on and off since 1982 and are best known for their iconic Christmas tune, 'Fairytale of New York'.