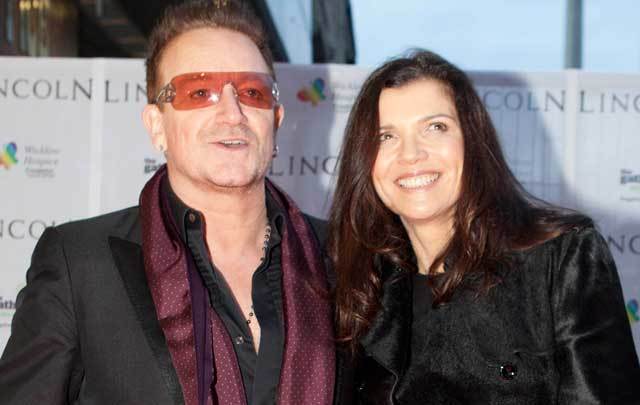 On the night that U2's Bono was given the "Man of the Year" honor at the Glamour' Women of the Year Awards, he revealed on the red carpet that he was also celebrating the 40th anniversary of the first date with his wife Ali Hewson.
The 56-year-old rock star told ET that the couple met as teenagers in Dublin and their first date ended with him walking Ali to a bus stop.
He said it wasn't love at first sight, not for her at least.
"She's working up to that,' he joked.
The couple, who married in their early 20s and had four children, recently celebrated 34 years of marriage.
When asked what has kept them close, he quipped: "We feel the red carpet has kept us close," he said. "If things are going around, we say, 'Let's do the red carpet, certainly.'"
Bono added: "It's just been a great ride, a magic carpet ride."
Bono, who showed up to the event with Ali and their two daughters, Eve Hewson, 25, and Jordan Hewson, 27, in tow, also mentioned his wife in his acceptance speech.
"I asked my wife, Ali, tonight on receiving this award what I should say," Bono said. "And she just repeated what she's been telling me since we were teenagers, which is, 'Don't look down at me, but don't look up at me either. Look across to me. I'm here.'"