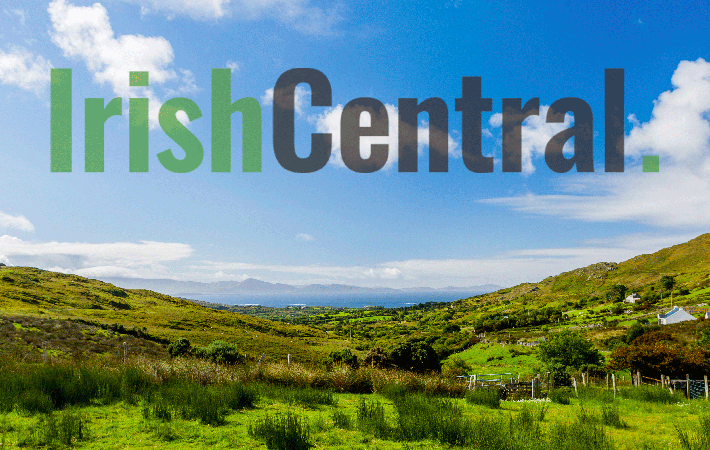 THIS week the public toilets at Central Park's Bethesda Fountain will perform a role they were hardly intended for - they've become a full scale theater for the dynamic new Irish play Ladies and Gents, presented by the Irish Arts Center.
Written and directed by Dubliner Paul Walker, Ladies and Gents is based on a particularly nasty 1950s Dublin tabloid scandal that is certain to surprise audiences with its adult themes and shocking denouement.
Walker originally conceived of the play as a kind of film noir style thriller set in a public restroom in 1957 Dublin, and the setting could hardly be more apt. The audience stands for the duration of the 40-minute work, with one intermission, and the entire show takes place concurrently in the men and women's toilets.
"When you arrive you're split into two groups - half the people go into the Ladies and half the people go into the Gents," Walker told the Irish Voice.
"They each see an 18 minute show in each that runs simultaneously, then they come out - they're not allowed to talk to each other - and there's an interval for about five minutes, then they go back in. By seeing both shows you get what the whole story is."
Previously performed at the Dublin Theater Festival and the Edinburgh Fringe Festival, where it won the award for best new writing, the cast for Ladies and Gents includes Sean Gormley, John Keating, David McDonald, Paul Nugent, John O'Callaghan and Laoisa Sexton.
"Karl Shiels, the artistic director of Semper Fi (the Dublin-based theater company) approached me one night in a pub and asked me if I'd write a new play. I said I would.
"Then he asked me if I would set it in a public toilet. Eventually I agreed to that too. I had an idea to do a film noir type piece. We first performed it in the public toilets in Stephen's Green back in 2002, and that's how it started."
But what are the benefits of actually performing the noir thriller in a big public toilet?
"Because its site specific. It's a three dimensional set. You actually feel like you're in the play with the actors," replies Walker.
"One paper described it as scratch and sniff theatre. It adds an extra dynamic. You're right in the thick of it. There's three shows a night, so the actors end up giving six performances a night. That wouldn't be possible in another venue."
Walker started life as an actor and then branched into writing when he discovered there was more money in it. Presently he's developing a new series for Irish national broadcaster RTE and a new series for British network ITV.
Although he originally got his start in amateur theater, within a short time he was writing radio plays that got him noticed. As a young Irish actor he found he couldn't get any work so, with a friend, he wrote and produced The Tabloid Man, set in a subway station, which garnered him critical acclaim and acting plaudits. The writing gig meant work and so he went with it.
"We've done really well with every theater festival we've attended to date," Walker says.
"The gimmick of producing it in a (toilet) gives you great press coverage to begin with, but then the audience sees they're actually getting a complete show. People might think they're just getting a gimmicky show and then they're stunned by what they see.
"This is a professional Equity cast of four men and one woman. After seeing it, the audiences tend to come out really buzzed and that word of mouth is selling the tickets really fast."
Ladies and Gents runs through March 29 at the Bethesda Fountain Toilets, located within Central Park. Audiences have the option of meeting at the Central Park West and 72nd Street entrance to the park, or at the Bethesda Fountain itself.
Performances will take place at 7, 8 and 9 p.m. nightly. For tickets call 212-868-4444 or visit www.smarttix.com