What Academy Awards did The Quiet Man" win? Were Maureen O'Hara, John Wayne, and John Ford recognized with Oscars? 
"The Quiet Man", the 1952 John Ford film that starred Maureen O'Hara and John Wayne and memorably brought Ireland to the big screen in technicolor, is recognized today as a beloved classic film. 
But how was "The Quiet Man" received when it was first released? What awards did it win? 
"The Quiet Man" tells the story of Sean Thornton (Wayne), an Irish-born boxer raised in America who returns to Ireland, to his hometown of Innisfree for some peace and solace after accidentally killing an opponent in the ring. There, he meets the beautiful and fierce Mary Kate Danaher (O'Hara) and butts heads with her brother, Will (Victor McLaglen,) over his ancestral homestead, owned by the Widow Tillane (Mildred Natwick). Thornton bonds quickly with the Innisfree locals, especially Mary Kate, who refuses to marry him until he can retrieve her dowry from Will.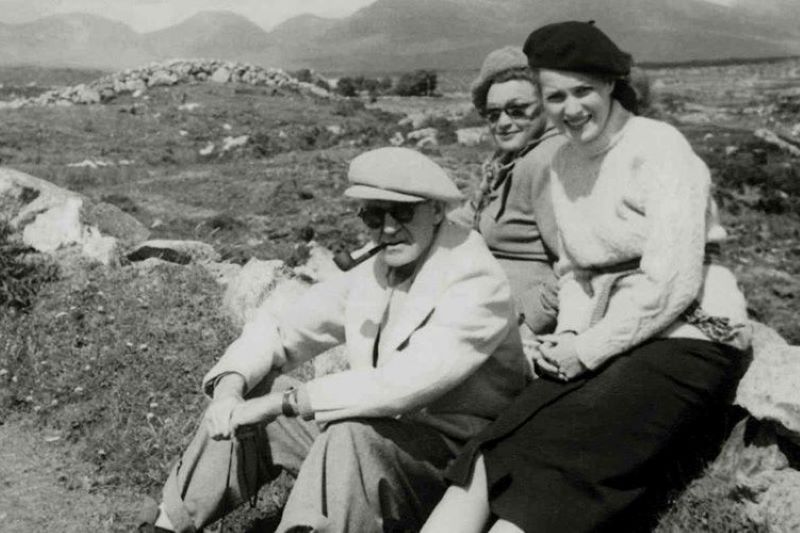 2
Critics responded very positively to the film and audiences were awed by the beauty of the Irish landscape. When awards season rolled around, "The Quiet Man" was nominated for seven Academy Awards: Best Picture (John Ford and Merian C. Cooper), Best Director (John Ford), Best Cinematography (Winton C. Hoch and Artie Stout), Best Adapted Screenplay (Frank S. Nugent), Best Supporting Actor (Victor McLaglen), Best Art Direction (Frank Hotaling, John McCarthy, Jr., and Charles S. Thompson), and Best Sound (Daniel J. Bloomberg, Republic Sound Department). 
For the 25th Academy Awards, "The Quiet Man" tied with "Moulin Rouge" and "High Noon" for the most nominations, each of the films going up for the Oscar in seven categories. However, with "The Quiet Man", fans were shocked that only Victor McLaglen received a nomination for his acting; John Wayne and Maureen O'Hara's stellar work as Sean Thornton and Mary Kate Danaher was not recognized by the Academy. 
The awards ceremony held on March 19, 1953, in both Hollywood and New York, was the first Academy Awards to be televised. The Quiet Man" wound up winning two Oscars: John Ford won for Best Director, and Winton Hoch and Artie Stout won for Best Cinematography. It was John Ford's fourth time winning the Oscar for Best Director, a record that stands to his day. 
The Quiet Man" lost Best Picture to Cecil B. DeMille's The Greatest Show on Earth, and Victor McLaglen lost the Best Supporting Actor Oscar to Anthony Quinn in "Viva Zapata!" 
John Wayne would finally win his Best Actor Oscar for "True Grit" in 1969. But Maureen O'Hara, despite her nickname as the Queen of Technicolor, was never nominated for a single Oscar. To rectify this, in 2014, the Academy of Motion Picture Arts and Sciences celebrated O'Hara's contribution to Hollywood with an honorary Oscar at the grand age of 94. 
Do you think The Quiet Man should have won more Oscars? Share your thoughts with us in the comment section or on social media. 
* Originally published in 2021, updated in 2023.