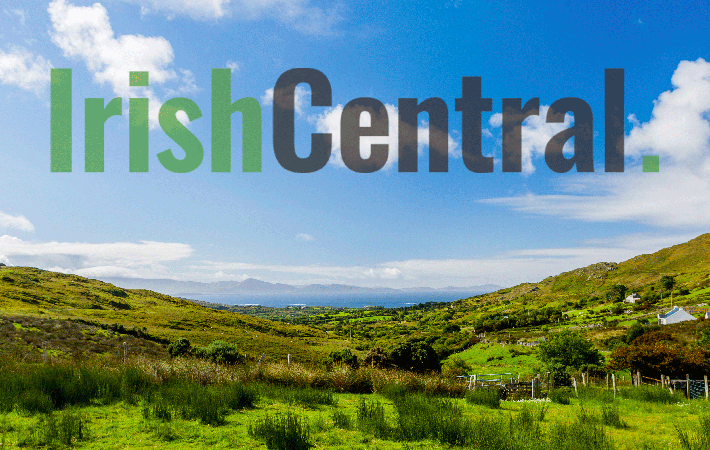 Irish American Chuck Feeney is one of the greatest philanthropists in American history, giving his billions away anonymously. A new book by Conor O'Clery reveals the secrets behind his extra-ordinary story for the first time. CAHIR O'DOHERTY reports.
WHEN then Irish Times writer Conor O'Clery first met the billionaire philanthropist Chuck Feeney during the early 1990s he was covering exciting new developments in the Irish peace process, and he barely noticed the inconspicuous Irish American man in the off the rack suits and the cheap watch who discreetly attended meetings behind the flashier delegates.
Although he chose not to announce his status by wearing a gold Rolex Feeney, it turned out, was neither poor nor miserly. In fact O'Clery was surprised to discover he was one of the richest and most charitable men in the world.
But to see him in those early years of the peace process was to wonder who he was and why he had been invited. No one seemed to know much about him.
"Although he never drew attention to himself or his work, Chuck Feeney was hugely important in convincing Sinn Fein that if the IRA turned away from violence to accept a totally political role they would bring the process forward," O'Clery told the Irish Voice in advance of the publication of his new Feeney biography The Billionaire Who Wasn't: How Chuck Feeney Secretly Made and Gave Away a Fortune, published this month by Public Affairs Books.
"I have no doubt after talking to Gerry Adams and Nancy Soderberg (who was in the National Security Council in the White House) that without Chuck Feeney and the Irish American delegation who spearheaded the peace initiative's involvement, the IRA ceasefire would have been delayed for about a year."
Back door diplomacy and huge but private donations were - and are - Feeney's stock in trade, and no matter what cause he donated to one thing remained the same - he insisted on iron clad, lawyer protected anonymity every time.
"There's hardly a good cause in Ireland north
and south that he hasn't supported through his
organization, Atlantic Philanthropies," O'Clery said.
"Many of those Irish causes have actually depended on him for their very existence. The funding of Sinn Fein and other cross community political groups was personal of course, it didn't come from his Atlantic group because philanthropy can't support a political party. Nevertheless he found a discreet way to make it happen, helping to bring greater political stability to the north in the process."
Feeney has donated over a billon dollars to Irish education, and in the process has transformed the standard of research being carried out in Irish universities. At the Dublin book launch earlier this month, Taoiseach (Prime Minister) Bertie Ahern stated that without his funding educational standards in Ireland would never have gone as high as they have.
Feeney's commitment to the peace process, O'Clery discovered, was complete and deeply heartfelt, and he never allowed anything to take him away from it when the time came.
"When the ceasefire was about to be announced and the presence of the Irish American peace making delegation was required in Belfast, Chuck flew from Australia to New York, where he met up with the group at JFK and then flew to Dublin without any hesitation," O'Clery says.
But where did it come from, this dedication to helping others? What compelled a man who had made so much money to concern himself with the needs of those less fortunate?
For O'Clery, the best clues could be found in his subject's childhood and adolescence. Feeney had a Depression-era childhood and an Irish Catholic upbringing in the then hardscrabble neighborhood of Elizabeth, New Jersey where he watched his parents do a great deal of charitable work in the community without looking for praise.
Later Feeney attended select schools where his working class origins gave him a very different perspective to that of his well heeled classmates. Eventually he would pay his own way through Cornell University's hotel management school by becoming the "sandwich man," selling over 700 bologna and cheeses a week out of a wicker basket. At every point his striving for a better day came with a large dose of humility.
And perhaps as a young Catholic school boy Feeney had paid particular attention to Christ's admonition that it is easier for a camel to pass through the eye of a needle than for a rich man to enter the kingdom of God. But one thing O'Clery is quite certain of is that Feeney was so troubled by the wealth he had amassed through his chain of Duty Free Shops in airports around the world that his conscience was tortured and he began to lose sleep.
By 1982 Feeney had resolved to secretly transfer the wealth he had amassed to an offshore Bermuda foundation he set up named Atlantic Philanthropies. It was one of the biggest and most unusual philanthropic feats in history.
"It has always been hard for me to rationalize a 32,000-square-foot house or someone driving me around in a six-door Cadillac," the publicity shy Feeney told Business Week in a rare interview in 2003. "The seats are the same in a cab. And you may live longer if you walk."
As New York Times columnist Jim Dwyer remarks on the cover of O'Clery's book, "Chuck Feeney is what Donald Trump would be if he had lived his whole life backwards."
In 2003 Feeney gave
the board of Atlantic Philanthropies the dramatic instruction to convert its $4 billion in assets into cash, then disperse it to good causes over the next 12 to 15 years, and shut up shop. It is better, Feeney reckons, to concentrate its vast resources on the problems of today, and leave it to the next generation of philanthropists to address the issues of the future.
In the process Feeney hopes that the concept of "giving while living" should be his legacy. For this reason, he broke with his life-long practice of avoiding the media and agreed for the first time to talk with O'Clery about his rise from very modest beginnings to billionaire status as the founder of Duty Free Shops and about his decision to give it all away.
"He was very influenced by the values of the blue collar Irish American community that he grew up in. They were a closely-knit community who helped each other and - as he likes to put it - they didn't blow their horn about it," O'Clery says.
"What is genuinely unusual for a man in his position is that Chuck Feeney instinctively felt an affiliation with the underdog. He also had a very strong inclination toward human rights and justice and civil governance. That's why a lot of his philanthropic efforts have been directed toward those issues."
With Feeney's instructions to spend itself out of business over the next 12 to 15 years, Atlantic Philanthropies will give away $350 million annually to its four main causes - disadvantaged children, the care and treatment of the elderly, global health problems and human rights.
"The pleasure he gets in seeing the good his foundation does is immense. I went with him into an operating theater and stood beside an eye doctor removing a cataract from a Vietnamese peasant," O'Clery recalls.
"I accompanied him to schools where kids were working with computers he had provided, and to buildings he had funded. You could see the pleasure he got from that, and the pleasure he got from talking to the kids he had helped. No journalist in my position could have turned down the opportunity to tell his story. It was a wonderful experience to get close to him and to write about his life."