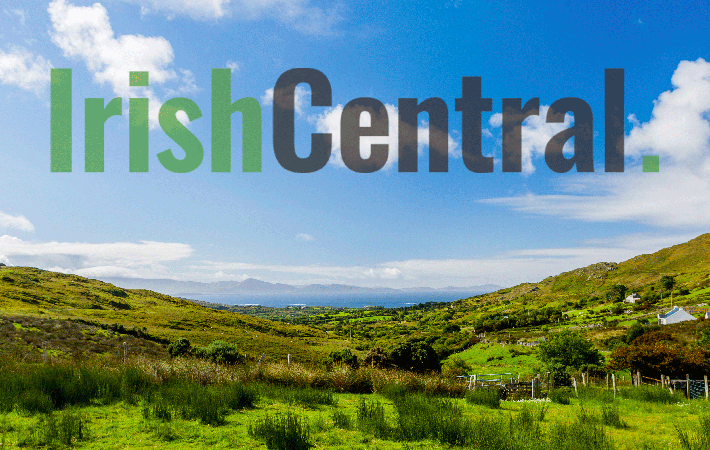 IRISH humanitarian/ex-rock star Bob Geldof is known as Saint Bob for his charitable works, and Sir Bob by the British government for all that he has done to raise funds and awareness with regards to suffering in the Third World, but last week he acquired a moniker that's not very nice at all. Satan.
What gives? Since his ex-wife Paula Yates died of a heroin overdose in 2000, Geldof has been caring for the infant daughter she left behind, Tiger Lily, in addition to the three daughters Geldof and Yates had while they were together.
Tiger's dad, Michael Hutchence, tragically killed himself in 1997, and and the child, with no parents to care for her and three half-sisters living in London, was graciously taken in by Geldof who has by all accounts lovingly raised Tiger, now 11, as his own.
But Hutchence's mother, Patricia Glassop, surely doesn't see it that way. She launched a scathing attack against Geldof last week in which she charged that the native Dubliner is forbidding Tiger from having contact with Hutchence's Australia-based family, and that the only reason Geldof wants to keep control of Tiger is because she's in line for a big inheritance from her late rock star dad, who was lead singer of one of the biggest bands of the 1980s, INXS.
"He's certainly not a saint. I can't see that side of him at all. I think he is Satan," Glassop said during an interview broadcast on an Aussie TV network last week.
Among his sins - he won't allow Tiger any contact with Glassop, has changed his phone number to prevent calls, and now he wants to formally adopt the tween as his own.
"I think he is cruel, very cruel to keep her from her family," Glassop said.
The raging granny has seen her grandchild twice, she says, in the last seven years, once in London and once in Australia when Geldof was on tour, and Tiger was allowed to stay for a few nights.
"She rang here five nights in a row when she went home, begging to come to live with us but Bob, of course, wouldn't let her," Glassop alleges. "Whoever gets the child gets the inheritance. He has control of Michael's money."
Hmmm. In addition to his music and activist work, Geldof is an extremely successful businessman who owns a top U.K.-based production company, and it's quite safe to say he's a multi-millionaire. It's quite doubtful that he's taken on the enormous responsibility of raising a child who's not his own for even more cash.
Glassop also went on to blast Geldof's own daughters as bad role models for Tiger because of their high-living ways which are profiled continuously in the press. Calling Peaches, Fifi and Pixie "hippies," she added, "I don't think she should be Tiger's role model. Tiger knows about it and reads about it."
Geldof refused to respond to Glassop's claims. And speaking of Peaches, a darling of the British tabloids, she's reportedly planning a move to New York to broaden her opportunities for further fame.
The 18-year-old part-time model and deejay recently completed the equivalent of high school and is dead set against furthering her education at a university, though her dad would dearly like her to.
Peaches recently spent time in the city hanging around clubs in the meatpacking district and making contacts, and feels the time is ripe to strike.
"In her most recent transatlantic phone calls - and to the stifled giggles of her well-heeled friends back home - she has been proselytizing about her would-be new home," says a report in Britain's Daily Mail.
"'Here in New York,' she is prone to announce without a hint of irony, 'people see me for my talent, not for my name. London seems so small to me now.'"