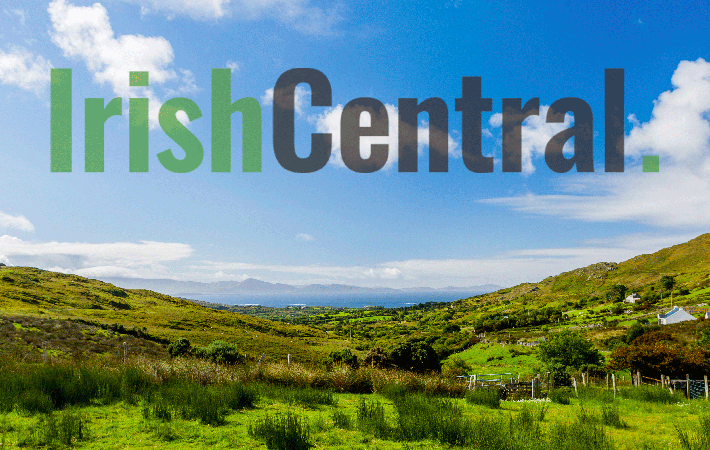 YET another "rich list" was published in Ireland and the U.K. last weekend courtesy of the U.K.-based Sunday Times, which also annually includes a separate section devoted to wealthy Irish folk.
U2, to no one's surprise, tops the Times list of loaded Irish entertainers, with a combined value of *624 million. Earlier in April we told you that the Irish-based Sunday Independent pegged the mega-band's wealth at *900 million. Not quite sure about the discrepancy in the figures, and yes, we've allowed for the sterling-euro conversion, but what's a mere *276 million among the filthy rich, anyway!
The usual suspects are all on the Irish list, including Michael Flatley and Van Morrison. Also as usual, they're all worth a fortune. (Ah, yes, but can it buy happiness? It'd be nice to find out!)
A couple of new entrants made the Times scorecard this year. Derry-born Roma Downey married the king of U.S. reality shows, British-born Mark Burnett, last year in LA, and with that union came wads of Mark's cash that he's racked up from shows such as Survi
vor and The Apprentice.
"(Burnett's) wealth is put at a minimum of 150 million by Bill Carter in his book Desperate Networks. We are more cautious and value the pair at 120 million, which catapults Downey, 47, onto our Irish Rich List," reported the Times, which also called Roma a native of "Londonderry." (The researchers who compile the list clearly aren't Irish Nationalists!)
The emergence of Roma, who starred for years on the CBS hit Touched by an Angel, onto the Irish list at number three means that poor songbird Enya was bumped to number four, with a paltry *99 million to her name.
Another newcomer to the rarefied world of the wealthy is novelist Cecelia Ahern, 26, daughter of outgoing Irish PM Bertie, who's said to be worth *7 million. Her fortune landed her a spot on the Times Young Rich list.
Cecelia made her money from her best-selling novels, the first of which, P.S. I Love You, was turned into a film last year starring Hilary Swank. Cecelia also created the ABC hit sitcom Samantha Who?, and undoubtedly has loads of other projects in the pipeline.
Bertie's daughter will obviously be in a position to help out, should his upcoming changed financial circumstances cause hardship. Bertie, according to reports, will lose *85,000 per year in his new role in the government backbenches, as his PM salary of *271,822 will decrease to *97,747.
But don't feel too sorry for him. His pensions and a payoff of *130,567 that he'll receive over the next few months to ease the financial difference should see him through just fine.