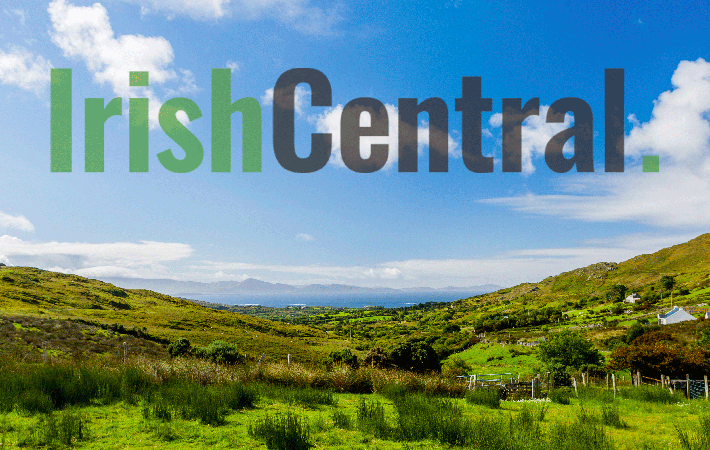 THE pipes, the pipes are calling all piping aficionados throughout Europe and America to Co. Armagh thanks to the efforts of a married couple who met down in Miltown Malbay, where the piping music of Clareman Willie Clancy lured them to the town now made famous for the annual summer school celebrated in his memory.
Now wed over 40 years, Eithne, a fiddler and teacher, and Brian Vallely, a painter and piper, lead one of the foremost families in the Irish music scene from their base in Armagh and have done so through many of the most troublesome days and years in the Ulster province.
They are the parents of musicians Cillian (from Lunasa) and Niall (Nomos and Buille) and Caoimhin (Buille) who have created a powerful pipeline in Armagh City through the Armagh Pipers Club since its inception back in 1966.
Thousands of young people have learned to play the uilleann pipes there - according to a recent TG4 profile recently of Eithne and Brian on the show Se Mo Laoch (www.tg4.ie) - through the club where Ireland's national instrument is fostered the year round, and especially through its annual festival, the William Kennedy Piping Festival celebrating its 15th year, November 13-16 in Armagh City.
Over four days a number of concerts, lectures and classes are organized around the world of piping at the festival named in honor of an 18th century piper who lived in Armagh centuries ago.
To help call attention to the work of the Armagh Pipers Club, a compilation CD called Live Recordings from the William Kennedy Piping Festival was released earlier this year featuring 21 tracks from a selection of performing guests who appeared at it over the years.
Irish artists like Michael McGoldrick, Robbie Hannan, Tiarnan O'Duinnchinn, Mick O'Brien, Tommy Keane and Cillian Vallely all appear along mates from the British Isles like Kathryn Tickell (North Umbria), Gordon Duncan and Allan MacDonald (Scotland), Robert Watt (Northern Ireland) and Ceri Rhys Matthews (Wales). Piping traditions from Spain, France and Italy are also represented, reflecting the large outreach of the festival and its importance in promoting piping wherever it is found.
For quite a few years there was a natural extension into Spain for places like Galicia and Asturias for piping as part of this festival, and while that continues this year, they have also reached out further into Southern Europe.
They have a concert they are billing "Islands of the Mediterranean" presenting pipers from Sardinia (Luigi Lai), Sicily (Giancarlo Parisi), Mallorca (Pere Joan and Manel Martorell) and Corsica (Caramusa with Ghjuvan Ghjacumu Andreani, Cristianu Andreani and Marc Vichet). A Cape Breton group named Beolach is also joining them after stopping first at the Ennis Trad Festival the previous weekend.
There are a number of outstanding Irish musicians slated to perform as well over the four day extravaganza, including the Vallelys, Brian McNamara and Timmy Collins, Cormac Breatnach, Jimmy O'Brien Moran, John McSherry, Liam O'Flynn and Catherine Ennis, Lunasa, Michael McGoldrick, Mick O'Brien and John O'Brien, Robbie Hannon, Dermot McLaughlin, Ronan Browne, Sean McKeon and Liam O'Connor, Jarlath Henderson and Tiarnan O'Duinnchinn.
Many of those people will be offering classes on the Saturday and Sunday of the weekend at St. Patrick's School which happens to be the venue for club's regular classes and its first Friday trad at the Trian recital series from October to April presenting some of the top performers in traditional music.
Music sessions follow the recitals and then specialized workshops the next day, which is why the educational mission of the Armagh Piping Club is held in such high esteem for so many years.
Visit www.armaghpipers.com.