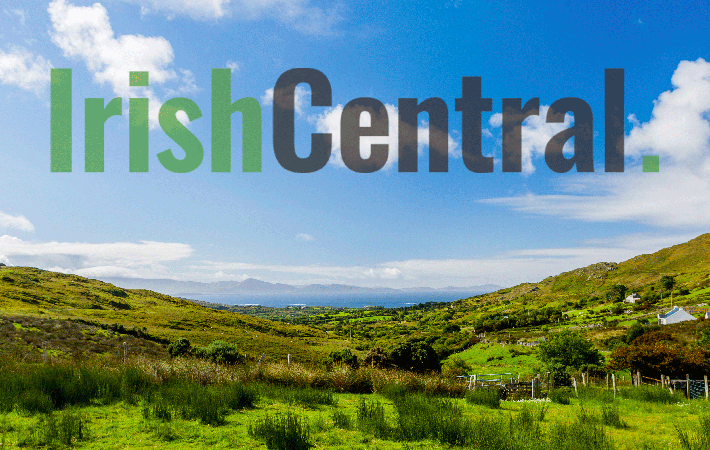 ONE of the more fruitful by-products of Irish festivals across the country is that they can serve as productive anchors for musicians touring from Ireland who find it difficult to launch tours over here without them. In the case of Brendan Begley and Caoimhin O'Raghallaigh, they have the Philadelphia Irish Festival (www.philadelphiaceiligroup.org) this coming weekend to begin their September jaunt from coast to coast, finishing at the Sebastopol Festival in California at the end of the month.
The pairing of Begley, the accordion player from the Dingle peninsula from an illustrious family in
Irish music, and the younger Dublin fiddler O'Raghallaigh received accolades from a tour around Ireland earlier this spring organized by the Music Network.
Begley's command of the wildly exciting Kerry style of music with its pulsating polkas and slides is equally matched by his sensitive singing in the Irish language or in English which most of us have heard through his work in the groups Beginnish and the Boys of the Lough, where he has been a member since 1997. He has also been a presenter on TG4's Geanntrai program as well.
O'Raghallaigh is one of the rising young fiddle players in Ireland whose recording with piper Mick O'Brien (also a Dub), Kitty Lie Over in 2003, first brought him to wider recognition over here, and he is known as a thoughtful and creative force with the bow.
Begley and O'Raghallaigh will be the opening act of
the upcoming Blarney
Star Concert Series at Glucksman Ireland House on Friday, September 14 (www.blarneystar.com or 212-998-3950) with two sets scheduled to begin at 9 p.m.
The next night they appear in Fairfield, Connecticut at the Fairfield Arts Council Gallery at 70 Sanford Street at 8 p.m. (www.shamrockirishmusic.org) in a concert sponsored by Culture Ireland and the Shamrock Irish Music Society (which host their Mayo inspiration and frequent guest John Hoban this Saturday, September 8).
Their tour also brings them to Manheim, Pennsylvania on Sunday, September 9 (717-665-
7021), Monday the 10th in Rockville, Maryland (www.imtfolk.org); Wednesday the 12th at Boston College's Connolly House (617-552-6396) and Sunday the 16th in Rochester, New York at McGinnity's (www.irish rochester.org) before flying off to California.
For more information surf to http://www.stateofchassis.com/bb/.