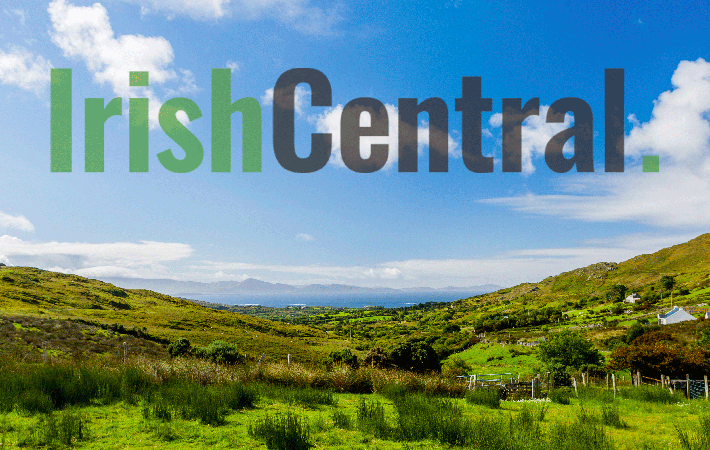 BOOK : "Irish Country House Cooking"
IN Ireland Georgina Campbell is one of the country's leading writers on Irish cuisine and hospitality, and she combines both skills to great effect in "Irish Country House Cooking" (Interlink Publishing).
Marvelously illustrated throughout, the book features upscale but genuinely appetizing recipes that look and taste great and won't put you off with too much preparation time.
Featuring the best loved recipes from over 40 of Ireland's grandest country houses, castles and country hotels, the emphasis is on the natural riches of the Irish land and sea - local seafood, freshwater fish, fruit, vegetables, herbs and farmhouse cheeses, usually from local gardens, farms and rivers.
EXHIBITION : "Called by the Bell"
MANY of the Irish girls who immigrated to New York City in the early to mid-19th century found work as domestic servants in fashionable homes like the Merchant's House on East Fourth Street in New York.
These unfortunate Irish women worked from dawn to dusk, performing the most laborious tasks of daily life, often for very little pay. Because they left few written records their story is often forgotten.
One thing we know for certain - the comfortable lifestyle enjoyed by wealthy New Yorkers would have been impossible without them.
This special permanent exhibition, titled "Called By the Bell - What Life Was Really Like for a mid-19th Century Servant," features pictures of the fourth floor servants' quarters normally closed to the public, and offers insight into what life was really like for a mid-19th century domestic servant.
The Merchant's House Museum is located at 29 East Fourth Street. Call 212-777-1089.
TOUR : Irish New York Walking Tour
GET your history fix and the story behind New York's Irish immigrants with the Big Onion Walking Tours' Irish New York. The tour takes you through the former "Little Ireland" neighborhood on the Lower East Side of Manhattan. Ticket prices are $10-$15. The next Irish New York tour is set for Saturday, April 19 at 11 a.m. and leaves from St. Paul's Chapel on Broadway between Fulton and Vesey Streets. Call 212-439-1090 for details.
PUB : O'Casey's Pub and Restaurant
FEATURING solid American traditional and Irish bar food, the formula in O'Casey's is to find the best recipe and then refuse to change a thing. The food is miles beyond standard fare, and they serve a lot of it.
Popular with the lunch crowd, the atmosphere is relaxed and quintessentially Irish.
O'Casey's is located at 22 East 41st Street in New York. Call 212-685-6807.
PLAY : "Take Me Along"
ROMANCE is at the center of the Irish Repertory Theatre's irresistible new production of "Take Me Along," the sweet natured musical based on Eugene O'Neill's stage play Ah Wilderness.
Set in the fictional town of Centerville, Connecticut, where it's July 4 and the flags are flying, Take Me Along is based on the stage play that gave to O'Neill something he had never known - a happy family. Clearly the folks the Irish Rep are adept at catching lightning in a bottle, because this is the latest in an increasingly long line of artisitic and commercial hits for the company this season.
Flawlessly directed by Charlotte Moore, it's the sort of production that sends you home signing. "Take Me Along" is now playing at the Irish Repertory Theatre, 132 West 22nd Street in New York. For tickets call 212-727-2737.