Laura McGann, a native of Co Kildare, directed "The Deepest Breath," the popular new documentary that arrived in select US theaters on July 14 and hit Netflix on July 19.
Here's the synopsis of "The Deepest Breath," courtesy of Netflix: "A champion freediver and expert safety diver seemed destined for one another despite the different paths they took to meet at the pinnacle of the freediving world. 
"A look at the thrilling rewards — and inescapable risks — of chasing dreams through the depths of the ocean."
The documentary focuses on Italian free diving champion Alessia Zecchini and Irish record-setting free diver Stephen Keenan.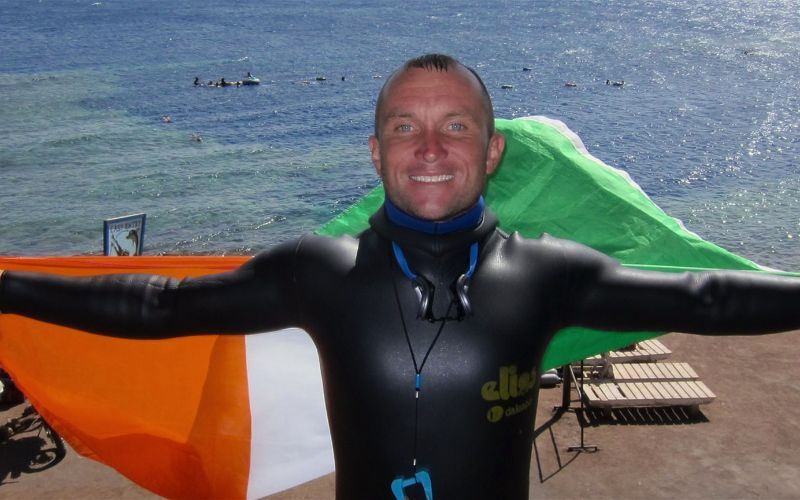 2
Speaking with Netflix blog Tudum earlier this year about free diving, McGann said: "There was almost something otherworldly about it, almost spiritual.
"I could feel that there was just an at-oneness that these people had, that they were so relaxed and they were just meant to be there. It was really gentle — but also powerful and hard to believe."
This wasn't McGann's first time examining an 'alternative' sport; she directed the 2017 documentary "Revolutions" about Irish women's roller derby.
She recently told The Irish News: "Through 'Revolutions,' I gained insight into the stark disparity between public perception and the reality of these sports.
"It prepared me to authentically portray the world of freedivers, allowing their story to be told from their own perspective rather than an outsider's view."
As Tudum notes, "The Deepest Breath" opens with the divers beginning their descent underwater. As darkness envelops them, the only thing you can hear is the diver's slowing heartbeat.
"That's what you hear," McGann said of the divers' experience.
"You hear your own heartbeat. Everything slows as you conserve oxygen in your body. We wanted to represent that."
Tudum teases viewers that there is an "element of tragedy" in the new documentary, not surprising given the high-stakes element of free diving. The final act in the film follows the "devastating" day of Zecchini's dive into the world-famous Blue Hole, with Keenan as her safety diver.
"Some of the athletes there that day said was that it wasn't just one thing that went wrong — there were 50," McGann told Tudum.
"There were so many little details that were shifted slightly, that resulted in this outcome. You don't walk through life knowing what's going to happen in six weeks time or in seven years time. You walk through life and you do not know what's around the next corner.
"And neither did Stephen or Alessia. And I just wanted to bring the audience on that journey."
You can watch the trailer for Netflix's "The Deepest Breath" here: