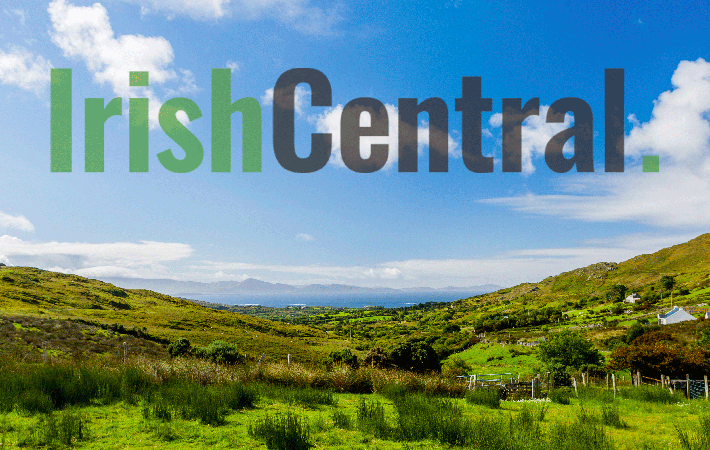 Since their March 2005 debut, Ireland's Celtic Women have enjoyed the kind of success that other singing groups can only dream of. CAHIR O'DOHERTY talks to the Irish super-group's newest member Alex Sharpe about their dizzying success and their upcoming New York shows at Radio City Music Hall.
IN the music industry the phrase "multi-platinum seller" is sweet music to everyone's ears - it means you've just sold several million records. It's a phrase that aptly describes the good fortune of Ireland's Celtic Woman music group since they first stepped onstage together in 2005. The fact is they've sold over two million albums here.
Three of their albums have recently landed at number 1, 2 and 3 in Billboard magazine's year-end issue of the top World Music Album chart, and they've been named the magazine's Number 1 Top World Music artists.
Famed for their breathtaking live performances, including their unique renditions of Irish standards and contemporary pop hits, Celtic Women have captured the hearts of American audiences, and that bond has only strengthened since their debut. It's the freshness of their arrangements that shines through.
Not content with banging off another serviceable rendition of a hardy perennial like "Danny Boy," the musicians in Celtic Woman pick up the Irish standards, shake them out and try to rediscover whatever it was that made people want to sing them in the first place.
It's that wide-eyed ambition, and their impressive professional training, that lifts them far above the competition. That's why they're playing to sold-out houses on every leg of their current American tour.
Alex Sharpe, 31, from Portmarnock, Co. Dublin, is the group's newest member, having joined just last year. Sharpe started her career in musical theater back in Dublin in the 1990's, where she won major roles in The Wizard of Oz, The Rocky Horror Show, Les Miserables and The Beautiful Game.
"In Ireland I worked a lot doing musicals in the city and concerts at the National Concert Hall, where I was also getting cabaret and theater work as often as I could," she told the Irish Voice.
All the experience helped her win high profile parts. In Dublin Sharpe eventually attended a fateful audition for Les Miserables - produced by London's famous Cameron Mackintosh Company - and was floored to discover she'd won the part of Eponine, a lead role in the epic musical which brought her increased visability.
But there were even bigger achievements to come. Among her many recordings her voice can be heard on the Evita film soundtrack with Madonna.
"The Commitments star Angeline Ball and I did an audition for the director Alan Parker and he was lovely. But we assumed he wasn't interested," said Sharpe.
"Then two months later I got a call to come over to record backing vocals on the Evita soundtrack. Unfortunately we didn't get to meet Madonna. But we're there on the album and it was great that Alan asked us to come."
Sharpe is obviously delighted to have been asked to join Celtic Woman, and her enthusiasm for the job is obvious. "I was thrilled to get the call to join them. I remember that I had caught their show in Dublin - I was just watching these five girls who were taking America by storm basically - and I remember thinking fair play to them, that's brilliant," she says.
"I had heard how much success they were having and I was even a bit rueful about it. I thought I'd missed the boat on that one. That's why the call was such a surprise."
The current three month U.S. tour, which takes Celtic Woman from Texas to Chicago, from Seattle to San Francisco (in addition to 45 other cities, including, of course, New York on March 15 and 16), includes musical selections from the group's platinum albums, Celtic Woman and A New Journey.
Joining Alex onstage will be the four other Celtic Woman singers Chloe Agnew (daughter of Ireland's well-known entertainer Twink), Orla Fallon (award winning singer and harpist), Mairead Nesbitt (a violinist with the RTE Concert Orchestra) and Lynn Hilary (a trained classical soprano and former member of Anuna).
To their Irish fans their names as familiar as any other pop stars, but to their American audience they may still need some introduction. Hilary joined Celtic Woman during the autumn 2007 tour. A trained soprano, she was the lead vocalist for Riverdance at the Special Olympics opening ceremony.
Nesbitt began her professional career as violinist with the RTE Concert Orchestra and has worked with Van Morrison, Sinead O'Connor and Emmylou Harris.
Agnew, the youngest member, recorded her first studio album at age 12, produced by top Irish producer David Downes, who is also the musical director and composer for Celtic Woman.
A graduate of Trinity College Dublin he was the musical director of Riverdance for the U.S. touring company and on Broadway.
This weekend Sharpe will make her New York debut alongside her group when she steps onto the stage at Radio City Music Hall.
"I've never sung in New York. In fact the last time I was at Radio City Music Hall I was standing outside it and just wishing that one day I might," says Sharpe.
"You really never know what's around the corner do you? I'm absolutely beside myself. Add to that I'm absolutely privileged just to be a member of the group."
Spanning over two hours in length, the Celtic Woman show contains selections from both of the group's platinum albums. The Celtic Women themselves are as quintessentially Irish as the music they perform.
Says Downes of the soloists, "They are the songs, in many cases, and are the reason for any Celtic Woman music to happen. Their voices and music bring that sound together, they bring it to life."
It's the poignant, deeply stirring songs and the unforgettable voices of Celtic Woman that will remain with you long after the lights have died down and the dazzling images have faded from view, though.
"We work to bring as much shade and depth to each performance as we can, we really reach for the stars every single time. In America, like anywhere else, people know when you mean it and they know when you're just phoning it in, so we work very hard to give them something to remember," says Sharpe.
Four singers and a fiddle player who knows how to bring the house to its feet in rapturous applause, it's their combined abilities that have made Celtic Woman into what it has become - the most successful Irish singing group of its type in the world. Singing solo or in a capella, their voices will affect you, finding the spirit of each song and tapping into the ancient Irish tradition in the process.
Nesbitt in particular seems like the heart of the enterprise. An elfin creature who can duel with bodhran drummers or inspire the other singers to greatness, she nightly generates an atmosphere and a spectacle not to be missed, and not lightly forgotten.
For tickets to the Celtic Woman shows at Radio City Music Hall, call 212-247-4777.