We all know that Ireland's as pretty as a picture, but do you know what are the most filmed locations in Ireland? From "Michael Collins" to "PS I Love You" you'll never guess the top spots!
As Variety magazine said "Ireland has become a capital of filmmaking" in recent years. Besides the tax incentive available it does make an amazing background setting! Just ask the lads from "Game of Thrones", "Vikings" and "Penny Dreadful!" You want it? Ireland's got it.
Not only does Ireland's film industry have an estimated worth of over $681.6 million (€550m) but the Irish people are also the biggest cinema goers in Europe! Well, who doesn't love a good night out at the movies?
Here's a rundown of the most-filmed locations in Ireland, as compiled by GoCompare, from IMDB:
Kilmainham Gaol
As seen in "The Italian Job," "The Escapist," and 'The Whistle Blower."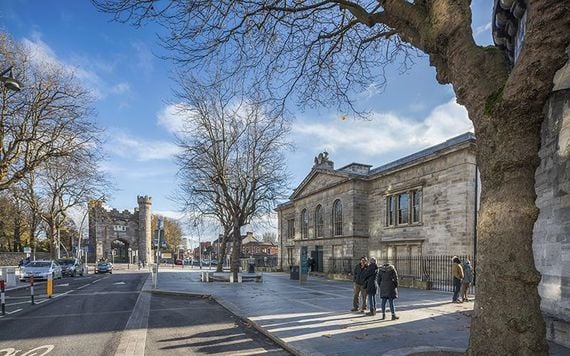 11
Kilmainham Gaol is a former prison in Kilmainham, Dublin and is now a museum. Many Irish revolutionaries, including the leaders of the 1916 Easter Rising, were imprisoned and executed in the prison by the British.
Dublin Castle
As seen in "Northanger Abbey," "Barry Lyndon," and "Penny Dreadful."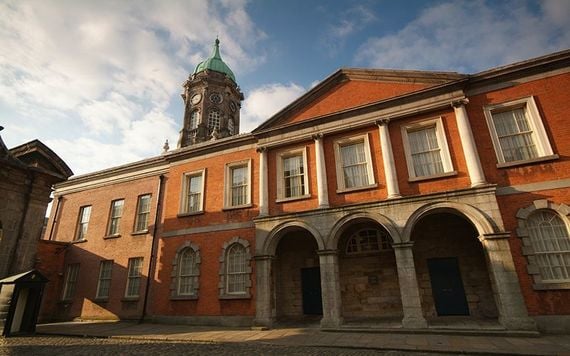 11
Dublin Castle off Dame Street, in Dublin city center, was, until 1922, the seat of the United Kingdom government's administration in Ireland. It is now a major Irish government complex, a tourist attraction and conferencing destination. The building is also used for State dinners (the most recent being for Queen Elizabeth II, in 2011) and most significantly, the inauguration of the presidents of Ireland.
Kilruddery House
As seen in "P.S. I Love You," "The Tudors," and "Angela's Ashes."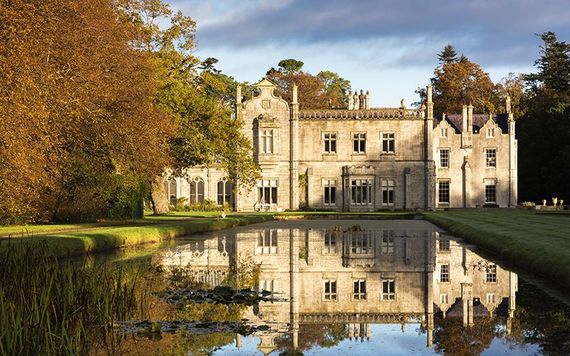 11
Killruddery House is a large country house on the southern outskirts of Bray in County Wicklow
The present structure is a south facing multi-bay mansion, originally dating from the 17th century, but remodeled and extended in 1820 in the Elizabethan style. The house sits within a large, landscaped demesne which features a pair of long parallel canals in front of the house.
Henrietta Street
As seen in "Ripper Street," and "Foyle's War."
11
Henrietta Street is located in Dublin's north city center. It was first laid out and developed by Luke Gardiner during the 1720s. It includes a number of very large red-brick city palaces of Georgian design. It's also now home to Ireland's Tenement Museum.
The Sally Gap
As seen in "The League of Gentlemen's Apocalypse," "Laws of Attraction," and "The Honeymooners."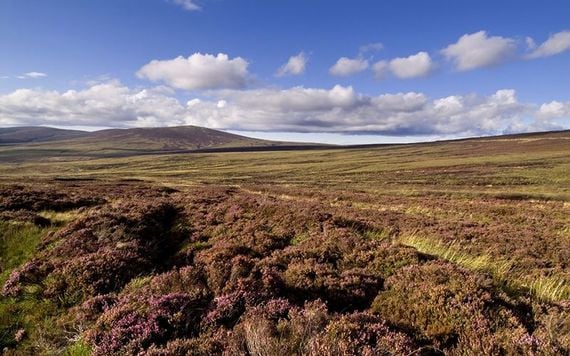 11
The Sally Gap is one of two east-to-west passes across the Wicklow Mountains. Along the road, there are spectacular views of the surrounding blanket bog and the Wicklow Mountains.  
Dublin Airport
As seen in "Educating Rita," "Love Rosie," and "Flight of the Doves."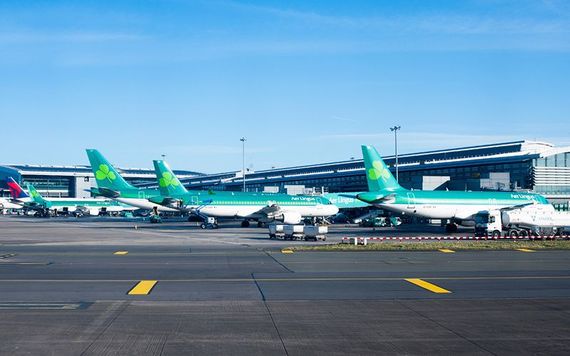 11
Dublin Airport, located 6.3 miles north of Dublin city, served over 29.5 million passengers in 2017. It serves as the headquarters of Ireland's flag carrier – Aer Lingus, regional airline Stobart Air, Europe's largest low-cost carrier – Ryanair, and ASL Airlines Ireland, together with another two airlines, CityJet and Norwegian Air International.
United States border preclearance services are available at the airport for U.S.-bound passengers. Shannon Airport is the only other airport in Europe to offer this facility.
St. Stephen's Green
As seen in "Michael Collins," "Scarlett," and "The Lonely Passion of Judith Hearne."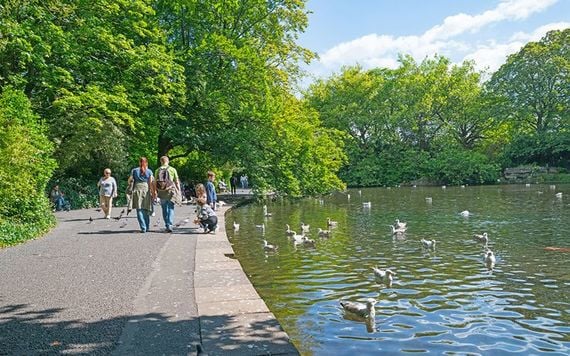 11
It is often informally called Stephen's Green. At 22 acres (89,000 m2), it is the largest of the parks in Dublin's main Georgian garden squares. Others include nearby Merrion Square and Fitzwilliam Square.
The park is adjacent to one of Dublin's main shopping streets, Grafton Street, and to a shopping center named for it, while on its surrounding streets are the offices of several public bodies as well as a stop on one of Dublin's Luas tram lines.
Trinity College
As seen in "Meet the Ancestors," "Byzantium," and "Educating Rita."
11
Trinity College is a research university located in Dublin's city center. The college was founded in 1592 by Queen Elizabeth I as the "mother" of a new university, modeled after the collegiate universities of Oxford and Cambridge. Trinity College is widely considered to be the most prestigious university in Ireland and amongst the most elite in Europe.
Trinity proper occupies 190,000 m2 (47 acres), with many of its buildings ranged around large quadrangles (known as 'squares') and two playing fields. The Library of Trinity College is a legal deposit library for Ireland and the United Kingdom, containing over 6.2 million printed volumes and significant quantities of manuscripts, including the Book of Kells.
Powerscourt Estate
As seen in "Excalibur," "Love Rosie," and "The Count of Monte Christo."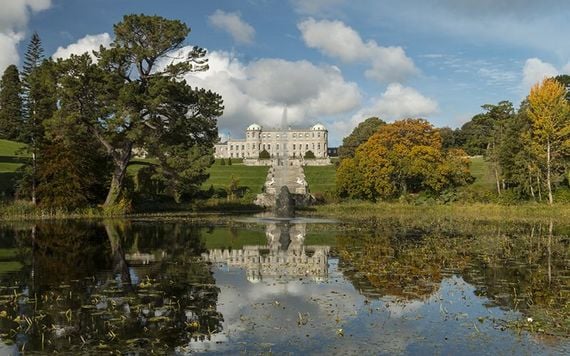 11
Powerscourt Estate in Enniskerry, County Wicklow, is a large country estate which is noted for its house and landscaped gardens, today occupying 19 hectares (47 acres).
Originally the family seat of the Viscounts Powerscourt, the estate has been owned by the Slazenger family, founders and former owners of the Slazenger sporting goods business, since 1961. It is a popular tourist attraction and includes Powerscourt Golf Club, an Avoca Handweavers restaurant, and an Autograph Collection Hotel.
Charleville Forest Castle
As seen in "Becoming Jane," "Northanger Abbey," and "Most Haunted."
11
Charleville Castle is a Gothic-style castle located in County Offaly, bordering the town of Tullamore, near the River Clodiagh. It is considered one of the finest of its type in the country.
Have you visited any of the above? let us know in the comments section. 
* Originally published in March 2018.