He's one of Hollywood's most bankable stars but remains a man of mystery to many. Here are seven things you didn't know about the most popular Irishman in America.
1. He worked for Guinness as a forklift driver. After completing college Neeson was unsure of his future and worked a number of part-time jobs including as a truck driver and forklift driver for Guinness.
2. He tried out as a professional soccer player. Top Dublin club Bohemians brought Neeson to Dublin for a trial and he played one game for them. However he was not offered a contract.
3. He was originally keen to be a schoolteacher. He actually spent two years at a teacher training college in Newcastle in England but decided the classroom was not for him.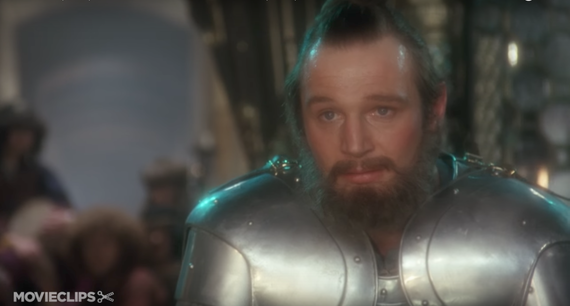 2
4. He was a Northern Ireland boxing champion. Tall and quick on his feet Neeson was a very talented amateur who won an Ulster boxing title. Experts believed he had the ability to turn pro.

5. Muhammad Ali was his childhood hero. Growing up in a sectarian country with The Troubles threatening Neeson instead focused in Ali as his hero and was deeply saddened by his passing,'I got to meet him before he had his last fight in 1981,' Neeson recalled. 'Not knowing what to say and with my knees shaking, I said "Muhammad, I love you."
'He gave me a hug and then signed an autograph for my father.'
6. A girl lured him into acting. He was just 11 when his drama teacher offered him his first role in a school play. He took it because a girl he liked was also acting in it.
7. His next role is as "Deep Throat" He will play the FBI associate director who, as the anonymous informant "Deep Throat," leaked information to Washington Post reporters Bob Woodward and Carl Bernstein that resulted in Richard Nixon's resignation from the presidency in the 1970s.