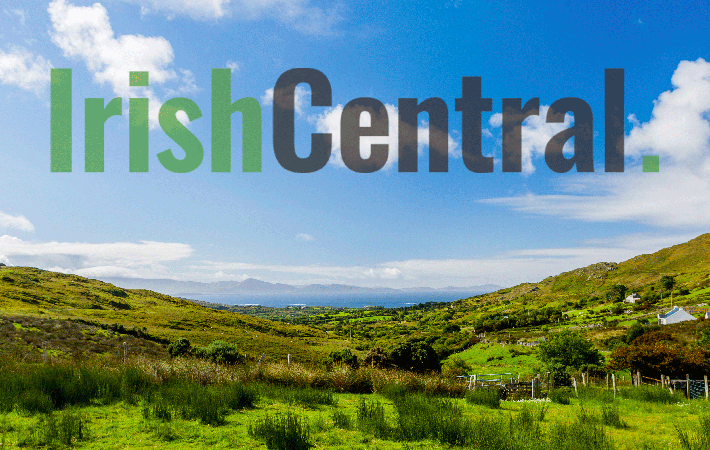 DUBLIN-born mezzo-soprano Patricia Bardon, or Pat as she's known to her close friends, is currently making her New York debut at Metropolitan Opera in Handel's masterpiece Giulio Cesare, came to prominence as a singer at an early age. Quickly establishing herself as a versatile operatic performer, her repertoire has won her lead roles at the grand opera houses of Paris, London, New York, Rome and elsewhere.
For Bardon, the first steps to a lifelong career in the arts were taken early on. "I was 12 when my music teacher at school told me one day, 'You know, you have this voice and you really should do something with it,'" she recalled during an interview with the Irish Voice.
She was still only a girl, but Bardon already she had the sense to take his advice. "The person I really wanted to be then was Aretha Franklin," laughs the woman whose voice can fill an auditorium as big as the Met's.
Like most Irish opera singers, Bardon did not grow up in an opera listening family. "I had no exposure as a child to classical music. I just didn't appreciate it and I wasn't given the opportunity to really until I met my singing mentor at school. With his encouragement I went to have my voice trained and I took it from there."
Bardon studied with the legendary Irish singing teacher and former singer Veronica Dunne. "She was a very well-known character in Ireland, as well as being a singing teacher she was a national celebrity really. The standard of the singers she taught was very good, considering the population of Ireland," she says.
"But it's easy to be a big fish in a small pond as you well know. It's when you start competing against the Brits and when you go further afield that the competition really begins."
When a young singer starts training for the opera the voice becomes very specific to opera singing, so the Aretha Franklin songbook was reluctantly taken off the menu.
"I found myself having early success when I was very young and that's the route I took," says Bardon. "But you don't just practice and end up at the Met. There's a long slow grind first."
Bardon feels that the Irish are intrinsically good singers. "Like the Scots and the Welsh we produce terrific talents. It's the Celts, or maybe its something in the blood, I don't know, but we produce enormously gifted singers."
No matter how talented a singer is, though, the route to opera stardom is never easy and the rewards are never sure.
"It's very much like a pyramid, the music world," says Bardon. "There's a very few singers at the top and then there are masses of layers of people below them who work on very different levels. There are also what you might call A, B, C and D opera companies in the opera world. You find your little niche. But the competition is massive, there's no doubt about it."
Far from being wracked with nerves or stage fright, Bardon thoroughly enjoyed her Met debut.
"It went very well and I was very well received. I hope they ask me back, that's the main thing," she says.
Giulio Cesare (Julius Caesar) is an Italian opera by Handel. It was first performed in London on February 20, 1724.
Bardon sings the role of Cornelia, a woman completely taken by the primary emotions of grief and rage, and wracked with pain because of her husband's murder. Giulio Cesare has proven to be by far the most popular of Handel's operas, with more than 200 productions over the years.
Bardon was challenged by the role of the madly grieving wife, but as a singer and an actor she becomes the emotional core of the work. In contrast to the rest of the opera and in contrast to the other players, Cornelia pursues a relentlessly serious and mournful trajectory throughout the four-hour opera.
"My music was very melancholic, I play a very reflective character. It's a darker role. She's the one person who ha a very defined character. She's lost a loved one. That's something everyone can identify with," Bardon says.
Evidently even the exacting New York Times critics agree, praising this "staggering masterpiece" and "in a significant Met debut, the rich-toned Irish mezzo-soprano," who gave it life.
Opera training in Ireland, Bardon contends, has improved immeasurably but there is still that sticking point Dublin is the only European capital that does not have an opera house as part of an arts center.
"I think its high time Dublin had more than pubs and 'craic' to offer its visitors, don't you?" Bardon asks.