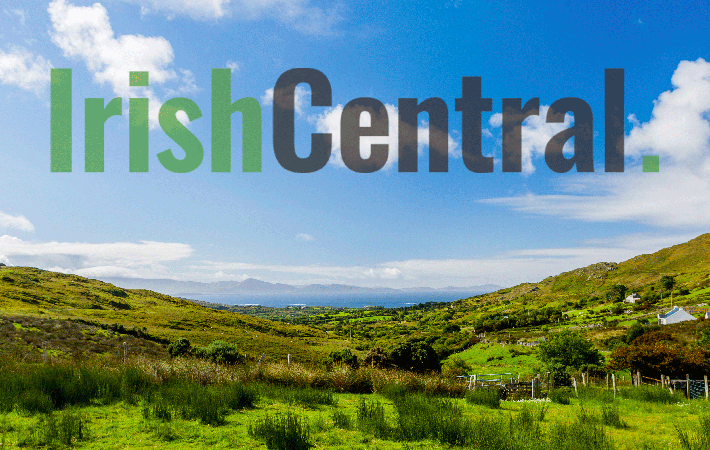 Thompson Seeks Out Maggie
HMM, probable Republican presidential candidate Fred Thompson flew to London this week so he could be pictured with Margaret Thatcher after a speech to a conservative organization there.
Thompson expressly wanted to be photographed with Maggie to draw comparisons with Ronald Reagan, the last Hollywood actor and conservative to be elected president.
Irish Americans, however, will be looking askance at this little bit of political theater.
If Thompson felt a visit to Big Maggie was the most important thing on his plate then it certainly shows he may well become the most Anglophile American president since, well, Reagan.
The links between the Repub-lican Party and the British Tory Party were never stronger than during the Reagan/Thatcher era. Outgoing British Prime Minister Tony Blair and former President Bill Clinton had a very different take of course, and the work both men did freed from the old constraints on the issue of Ireland was remarkable.
With Thompson, if he were elected, we could expect to go back to the future, especially if the Tories succeed in winning back power in Britain. Neither prospect would enthrall many Irish activists.
Blair to Convert
WHILE Thompson will be wooing Maggie, Blair will likely become the first ever former prime minister to become a Catholic.
It has been widely reported that Blair, who has attended Mass on numerous occasions with his wife Cherie who is Catholic, may have already taken instructions on becoming Catholic after he leaves office.
Blair was in Rome to meet the Pope last week and they had a lengthy meeting. The Guardian newspaper reported that Blair's conversion was very much on the agenda, though both sides denied that.
Britain has never had a Catholic leader since the reformation, although Ian Duncan Smith, who until quite recently was leader of the Tory Party, was a Catholic.
Of course, if Princes William or Harry were to marry a Catholic they would be barred from ever becoming king according to current British law, which tells you all you need to know about the status of Catholics in the birthplace of democracy.
Interesting that Blair was tempted to announce his conversion while still in office, but apparently thought better of it as it could have caused him many problems.
Adams Invited To Wedding
HOW times have changed! Jonathan Powell, Blair's closest confidante and aide during his decade in office, is getting hitched to his long time girlfriend.
On the invitation list for the big bash are none other than Martin McGuinness and Gerry Adams of Sinn Fein, an unimaginable scenario just a few years ago,
As it turns out neither Adams or McGuinness can attend the nuptials, but it surely speaks volumes for the close relationship between Blair's associate and the Sinn Fein leadership that such an invitation was issued in the first place.
Powell's brother, Charles, ironically filled a similar position with Margaret Thatcher which must have made for some interesting dinner table conversations when the two got together. Jonathan was also a former senior figure at the British Embassy in Washington and fought tooth and nail to stop the Gerry Adams visa. Funny how things change.
Brown Tries a Smart One
MEANWHILE, back at Downing Street incoming Prime Minister Gordon Brown was busy cooking up a little scheme to get the Liberal Democrats, out of power since the 1920s, back into a semi-coalition with him.
It appears he held private talks with the Liberal leader Sir Menzies Campbell about adding a few cabinet seats for Liberals to ensure a pact in the next election.
Specifically, Brown offered former Liberal leader Paddy Ashdown the Northern Ireland job. Ashdown, who once served in the North as a British soldier, and is known for his interest in the area, declined after learning that his leader had pulled out of the talks.
It was strange move by Brown, who is clearly worried that Labor will be in trouble in the next election, and that a Labor/Liberal alliance might deliver more years in power.
Hain Performs Poorly
STILL on British politics, the future prospects of Northern Ireland Secretary Peter Hain have dimmed considerably since his poor performance in the race for Labor Party deputy leader.
Hain had fancied his chances at the number two job but found himself trailing miserably, and he eventually finished fifth out of the six candidates. Victory went to a surprise winner, Harriet Harman.
The blow to Hain was significant as he had been angling for a much more high profile job than secretary in both Northern Ireland and Wales, the two positions he currently holds.
Meanwhile, last week, in town for a farewell tour, former Northern Secretary John Reid hinted that he might be interested in the Northern Ireland job in some capacity. Reid, closely identified with Blair, will be out of favor when Brown comes into power, but perhaps a sinecure of some sort in the North may yet well beckon.