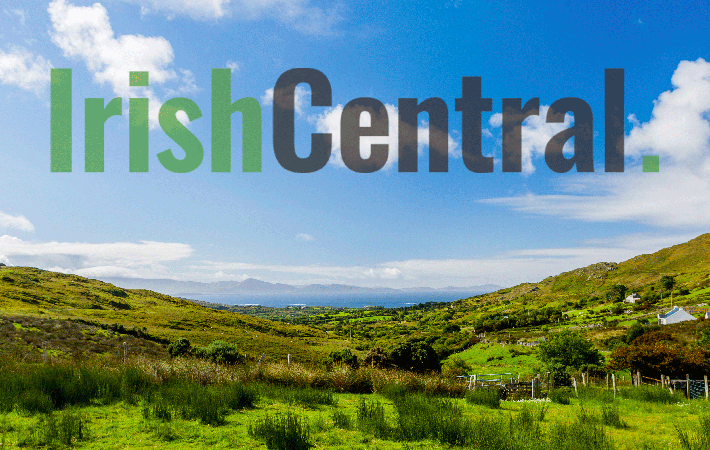 Undocumented a Major Priority
MARY McAleese has become the first Irish president in history to specifically mention the undocumented in her Christmas message which is broadcast to the Irish people.
McAleese stated, "We think with gratitude and affection of our large and proud emigrant family, scattered all over the world, among them some who are undocumented in the United States.
"For the undocumented and for their families at home, Christmas is an especially painful and lonely time. We think too of our aid workers, missionaries and diplomats along with our servicemen and women who are spending this season in tough and dangerous places in order to promote a fairer and better world. "
Her mention of the undocumented is another example of how the issue has become a major one in domestic Irish politics in recent months.
It is an important signal from the head of state in Ireland that the issue has reached to the very top of the political process at a time when the undocumented in America face a very uncertain future.
Ahern Also Pledges Support
THERE was further encouraging news on that undocumented front in last Saturday's Irish Times when Foreign Minster Dermot Ahern also made it crystal clear that the issue of the undocumented was very high on the Irish government's priority list.
"I mentioned already that I place particular emphasis on the most vulnerable Irish. The plight of our undocumented Irish in the U.S. is of very special concern," Ahern wrote.
"Many emigrated prior to the emergence of the Celtic Tiger here, and before the security clampdown post-9/11. Many have built successful livelihoods and lives. But they cannot return home. If they did, they would risk losing all they have built up there.
"I have worked continuously to assist our people caught in this impossible position. Most regrettably, the political climate for reform has changed for the worse and a succession of liberalizing measures have been defeated in Congress.
"This will not dissuade me from continuing to work with our friends in Congress to solve the issue of our undocumented and to improve the migration flows between our countries. I will be guided by the advice of those Irish American politicians who have been so helpful in the past, and remain hopeful, but we need to have patience in progressively tackling this challenging problem."
Tribute to Makem
WHAT a nice tribute Congressman Joe Crowley, no mean musician himself, paid to the legendary Tommy Makem on the floor of the House of Representatives last week. It is worth reprinting in full as a final goodbye to one of the greats who sadly left us this year.
"Tommy was an internationally celebrated folk musician, actor, artist, poet, songwriter, and storyteller from Ireland who took pride in sharing the Irish culture with those around the globe. He emigrated to the United States in 1955, with nothing more than a makeshift suitcase, a pair of bagpipes, and proof of his health, to pursue a career in acting. He settled in Dover, New Hampshire.
"After a brief period as an actor, Tommy Makem went on to join a band of Irish decent, the Clancy Brothers, where he rose to international fame.
"Tommy broke out on his own following his time with the Clancy Brothers and educated generations on the history, traditions, and customs of Ireland through his music, art, and poetry. He wrote hundreds of songs including, "Four Green Fields," "Gentle Annie," and "The Rambles of Spring," which have been played in Carnegie Hall, Madison Square Garden, Royal Albert Hall and across the United States, Canada, and Australia.
"Tommy Makem's illustrious career has awarded him honorary doctorates from the University of New Hampshire in 1998, the University of Limerick in 2001, and the University of Ulster in 2007.
"He was regarded as an exceptional musician and achieved both gold and platinum albums, and a host of other awards such as the Gold Medal of the Eire Society in Boston, the Genesis Award from Stonehill College in Massachusetts, an Emmy nomination for a New Hampshire public television series, as well as the first Lifetime Achievement Award in the Irish Voice/Aer Lingus Community Awards.
"Tommy, one of the greatest Irish Americans of the 20th Century, was also listed as one of the top 100 Irish Americans in Irish America magazine five years in a row. The World Folk Music Association awarded him its Lifetime Achievement Award in 1999.
"Tommy Makem passed away on Wednesday, August 1, 2007 in Dover, New Hampshire. He will not only be remembered for his incredible achievements, but as a dedicated husband, father, and grandfather.
"His enduring memory and music will live on, as will the power and energy of his unyielding spirit. He remains a true inspiration to me and million of others around the world."