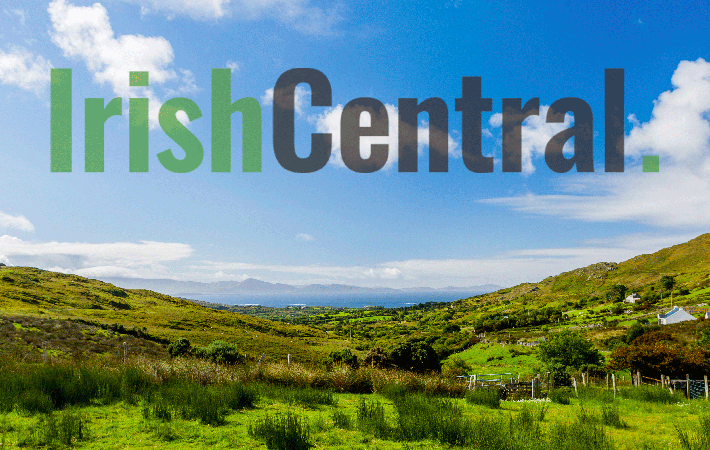 Clinton Meets Irish Backers
SENATOR Hillary Clinton met with a group of key supporters, including several Irish, on Monday at a midtown Manhattan law firm.
Among the Irish present were Declan Kelly, who has raised over $1.5 million for the campaign, his associate Paul Keary, Irish American Democrats leader Stella O'Leary, attorney Brian O'Dwyer of the top firm of O'Dwyer and Bernstien, and Ciaran Staunton, vice chairman of the Irish Lobby for Immigration Reform (ILIR).
All had either been in New Hampshire or Iowa, or both, and it was certainly a different Clinton they met on Monday, brimming with confidence after the New Hampshire upset.
Clinton appealed to her Irish allies to help bring out Irish American votes in Nevada and South Carolina, where she faces the next round of contests against Senator Barack Obama and John Edwards.
As she noted, she won the Irish American vote in New Hampshire by 44% to 28% over Obama, a significant margin among a sub group that represents 18% of the electorate there.
The Irish vote on Super Tuesday, February 5, will also be important. New Jersey, New York and Connecticut are about 40% Catholic, with the Irish making up a large percentage of that. Clinton will likely sweep all three, with Obama winning Illinois and some other states.
It could all come down to California, where Clinton at present has a sizeable lead. But in this year of shocks and surprises, no one can say for certain where it will all end up.
Another Irish Fundraiser?
MEANWHILE, another Clinton fundraiser in Ireland Is not being ruled out. The last one in Dublin attended by President Bill Clinton netted a cool $300,000 for the campaign.
It was organized by Declan Kelly, the New York-based Irish businessman who has become a major fundraiser for the Clintons.
So great was the interest in Ireland in supporting the campaign that far more could have been raised, according to organizers, but space was the critical factor as the event had to be held in a residence.
It is expected that Bill Clinton could make himself available again on one of his overseas trips to drop into Ireland and be part of the fundraising effort.
No doubt if his wife continues to do well in the primaries the idea of going to Ireland might seem very attractive.
Undocumented Are Still Here
IT was like old times at Rory Dolan's in the Bronx last Friday night when over 500 Irish gathered to hear comedian Des Bishop give a free benefit concert for ILIR.
Hundreds were also outside the Killeshandra Room unable to gain entrance because of the full house. For those who believe the Irish undocumented are going home in their droves, the story from Rory Dolan's looked very different.
The event was also a great kick off for the year for ILIR, which has adopted a much lower profile since comprehensive immigration reform was defeated last year. The numbers who turned up showed the vibrancy of the organization however.
What was striking was the number of younger emigrants who had made their way to the Yonkers venue. Many were recently arrivals, which probably shows that the economic slowdown in Ireland is beginning to hit home.
Though he's known for his comedy routine, Bishop also had some insightful comments on what the lack of Irish-born would do to the future of the Irish American community if it continued.
"Who says they are German American these days?" he asked, pointing out that the largest single ethnic community has virtually no identity in America because of no real German immigration, and the fact that two world wars made German ethnicity unfashionable to say the least.
Bishop pointed out that growing up Irish in Queens he encountered genuine Irish culture from arriving immigrants, and it very much shaped his sense of his Irishness.
"It would be a disaster for America to lose that," he said.
New York's Next Senator
SO if Senator Clinton is elected president who will fill her Senate seat? That will be decided by Governor Eliot Spitzer, and there is no shortage of candidates seeking the job.
Among them are Robert Kennedy, the son of the former New York senator who is a full time environmentalist these days. Kennedy has a very high profile because of his work on the green issues and would not be a surprise.
Others who may canvass furiously for the job, if it comes up, include Congresswoman Carolyn Maloney and Congressman Jerry Nadler.
Don't rule out Queens boss Congressman Joe Crowley, however, who has great ties to Spitzer and delivered the Queens machine in his race for governor.