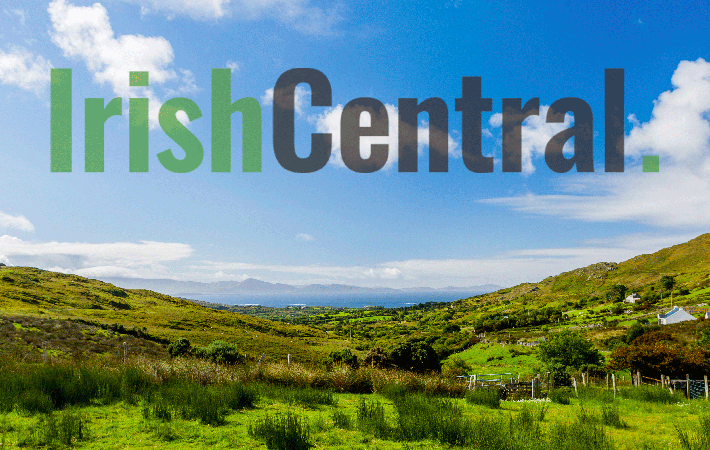 Bill Gets His Irish Up
THERE was an extraordinary moment during the Celtic Woman fundraiser held for Senator Hillary Clinton in Times Square last week.
President Bill Clinton was representing his wife, and he swept on stage before 500 enthusiastic supporters who gave him a great welcome.
After his remarks, and as Celtic Woman came on stage, he went backstage with his aides who were urging him to leave for his next event in a crowded evening.
It looked likely he would have come and gone from the concert in a little over a half hour. But no one reckoned on Clinton's affinity for all things Irish.
On his way out he suddenly stopped, turned around and stood in the wings as Celtic Woman started to perform. He seemed utterly caught up in the moment.
Then the group began to wind up for "Danny Boy," and Clinton motioned to everyone backstage to be quiet. The usual hubbub ceased and about 20 or so people stood stock still as the beautiful old air came alive once again.
Unless he is an Oscar-caliber actor, Clinton appeared deeply affected by the song. The stillness backstage added to the intensity of the moment, and when the last note faded away Clinton finally woke, as if form trance, and continued on his schedule.
Except he didn't. Instead he lingered for a further 45 minutes, talking to everyone and anyone backstage, reciting once again his love for all things Irish.
That Irish Vote
BOTH onstage and backstage Clinton continued to pound on the issue of the Irish vote and its importance in upcoming contests. He specifically highlighted Pennsylvania, where according to the U.S. Census, 20% of the electorate is Irish American.
Clinton knows every voting figure like the back of his own hand. He pointed out that 63% of Irish Catholics have so far voted for his wife, which means that they could be in for a very good night when the results start to come in.
Privately Clinton backers believe she will sweep Pennsylvania by close to 15 points, which should set her up for a last minute surge of victories.
Bill Clinton gets the significance of the ethnic vote better than anyone in the campaign. On the Super Tuesday night last month that she won Massachusetts, despite Senators Ted Kennedy and John Kerry endorsing Senator Barack Obama, Clinton excitedly told Irish supporters that it was the Irish American vote that had clinched it.
No doubt he'd like to be claiming the same if he had a similar victory for his wife to boast about in Pennsylvania.
The Remaining States
CLINTON is endlessly fascinating when he handicaps a political race. There is simply no other figure in the Democratic Party who knows the nuances of each state so well.
After Pennsylvania comes Indiana and North Carolina on May 6. Clinton says that Indiana should be Hillary territory, especially with current senator and former governor Evan Bayh in her corner.
However, he points out that the state is next door to Illinois, Obama's home state, and large areas receive Chicago television.
However, he stated that the Notre Dame University catchment area with its many Irish Americans could be a help to Hillary.
North Carolina has a large African American population, which makes it difficult for a Clinton win, though recent polls show her with a lead of six to eight points, certainly not a blowout.
After that comes Montana and Oregon where Obama might be expected to win. Again, the former president focused on the Irish Catholic vote in Montana where there is a huge Irish population. Of the two it may well be that she has an upset chance there.
Clinton is convinced his wife will win West Virginia and Kentucky, very similar to Ohio and the Midwestern states where she has done so well. He also believes she will win Puerto Rico.
She also has a shot at the popular vote lead, which would to some extent corrode Obama's delegate lead.
What was obvious from Bill as it has also been from Hillary is that there is no quit in the Clintons this election. It will be fascinating to see how it all plays out.
Paddy for GOP
MEANWHILE, the GOP sent out an e-mail hoping to cash in on the recent St. Patrick's holiday by offering cute, cuddly little Paddy stuffed toys for sale.
"Meet Paddy, the newest member of the Republican National Committee's family of elephants," said an email churned out by the Republican National Committee.
"Embroidered with the official logo of the RNC, Paddy is a wonderful plush toy and makes a perfect gift for St. Patrick's Day. Or give Paddy to the 'Green' Republican in your life who is dedicated to improving the environment."
Paddy didn't come cheap, though, but for "at least" a $35 contribution to the party, he (or she?) could be yours.