The TG4 Gradam Ceoil, one of the most important events for celebrating traditional Irish music, will take place in Co Limerick this Sunday night, April 23.
Often referred to as "the Oscars of traditional music," the TG4 Gradam Ceoil will be broadcast live in Ireland on TG4 and globally on the player at TG4.ie from the University Concert Hall in Limerick at 9:30 pm Irish time on Sunday.
Mick O'Brien, who will receive the Musician of the Year award at Sunday night's ceremony, said the event can help inspire new enthusiasm in traditional Irish music. 
"It's an avenue of letting people hear and see traditional music in a very casual environment," O'Brien told IrishCentral. 
The Dublin native, who has been playing the pipes and the tin whistle since the age of nine, added that he remembered teaching traditional music to dozens of people in San Francisco with no Irish connection following the success of "Riverdance" in the 1990s. 
O'Brien said he hopes the Gradam Ceoil on Sunday night will similarly inspire people to learn Irish music. 
"They just hear the sound and then go delving into learning how to play these instruments. That's just from listening to one example of traditional music.
"Little by little, people get to hear about it and maybe develop a genuine interest in it." 
O'Brien said it was a "huge honor" to be named Musician at the Year and be mentioned in the same breath as previous winners such as Liam O'Flynn and Matt Molloy. 
"You just realize that these are people who brought traditional music to the fore. To be included as one of those is a huge honor."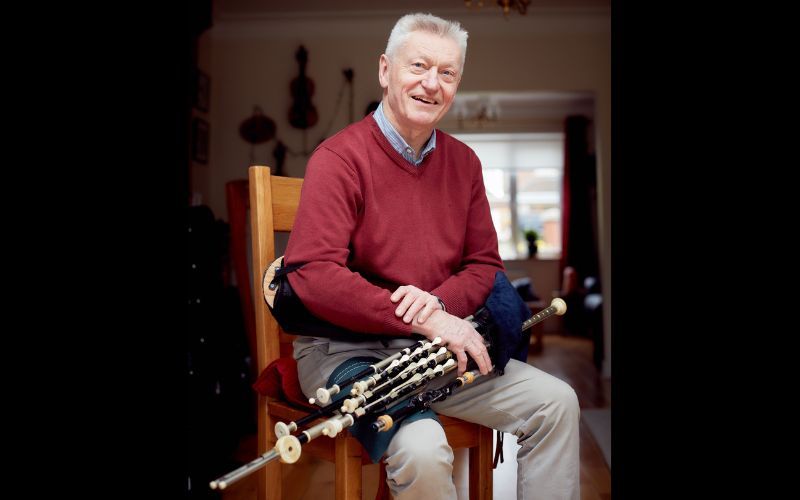 3
Louise Mulcahy, who will receive the award for Best Traditional Group alongside her sister Michelle and her father Mick on Sunday night, also spoke of the Gradam Ceoil's importance for spreading Irish traditional music. 
"It's often referred to as the Oscars of traditional music and to give traditional music that recognition is really important," Mulcahy told IrishCentral. 
"The Irish traditional music community is so widespread that it reaches communities around the world, so it brings so many people together on the night.
"Gradam Ceoil recognizes artists in a very special way and the occasion celebrates Irish music, Irish culture, and the Irish language." 
Mulcahy said it would be very "special and moving" to accept the award alongside her sister and her father, adding that there is "great excitement" in her house ahead of Sunday's ceremony.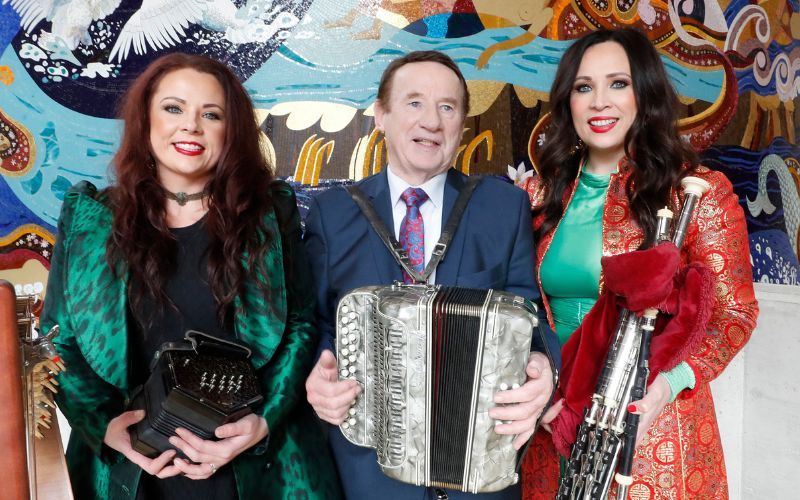 3
Both Mulcahy and O'Brien will be performing on-stage on Sunday night along with the rest of the Gradam Ceoil award winners and both said it would be an honor to perform alongside their fellow musicians. 
Both also talked at length about the deep-running family values connected to traditional Irish music. 
O'Brien noted that each of his four brothers learned to play music from his father and said all of his brothers' families continue to play music to this day. 
Mulcahy, meanwhile, said family was at the very heart of traditional music. 
"The tradition has been passed on from generation to generation and we've come so far with the tradition. I think everyone who's involved in traditional music is really proud of its history," Mulcahy said.
"Family is a big element in Irish music. The tradition is all about connecting people and I think Irish music is really a worldwide language."