It's almost St. Valentine's Day! Yes. it's an overly commercialized holiday that's piggy-backed on the name of a Saint, buried in Dublin, but it's also an excellent occasion to remind your loved ones just how special they are and what better way to do that than with jewelry.
IrishCentral. Shop has lots of Irish jewelry pieces which are perfect for any budget and taste and ideal to make that Irish princess or prince in your life feel loved.
Jewelry is a perfect gift! It's personal, it can be a big surprise, it leaves a lasting impression, it's easily personalized and it can fit every style, taste and budget.
Here are the top five most popular pieces of jewelry from IrishCentral. Shop to inspire you in advance of St. Valentine's Day.
$79.50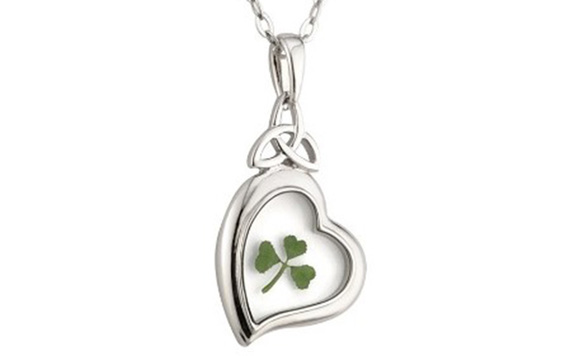 6
This lovely, unusual Irish pendant is made of sterling silver and comes with a 28-inche chain and in a heart shape with a real shamrock preserved inside, for a bit of Irish luck.
$235.00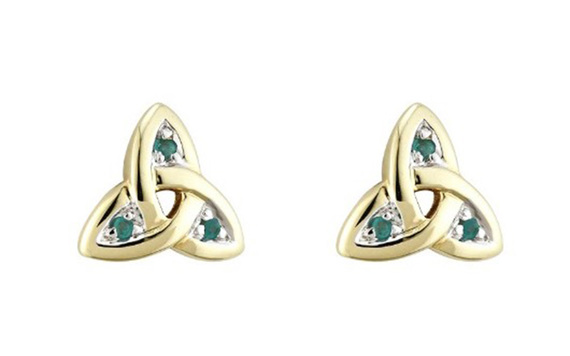 6
These beautiful Trinity knot stud earrings with emerald stone are made from 14K gold.
$99.50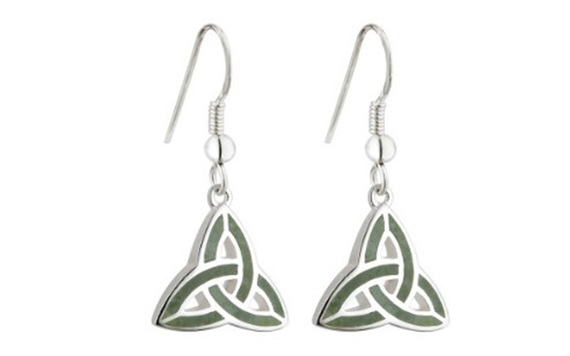 6
This charming pair of Irish drop earrings, from Solvar Jewelry, are made of sterling silver and features a Trinity knot design with a gorgeous open-cut Celtic interlay on part of the knot.
$81.99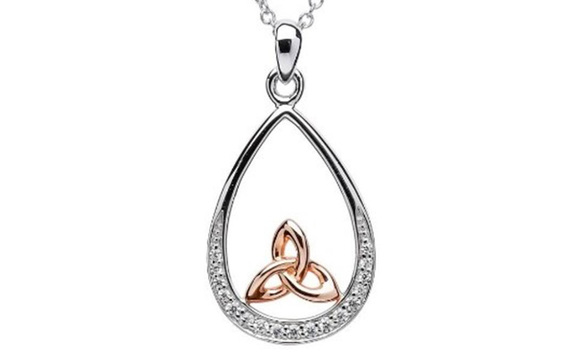 6
This exquisitely made Trinity knot teardrop pendant necklace, from Shanore Jewelry, is delicately handcrafted from sterling silver, inlaid with sparkling Cubic Zirconia.
$57.50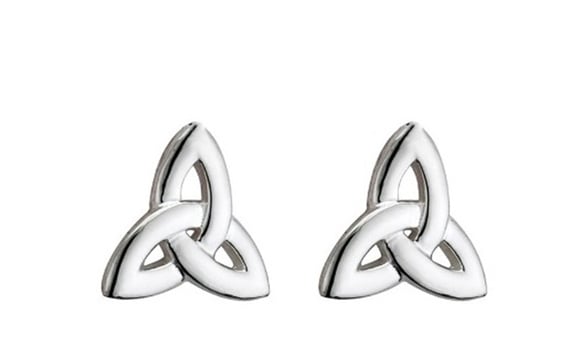 6
For more ideas for gorgeous Irish gifts visit www.irishcentral.com/shop.