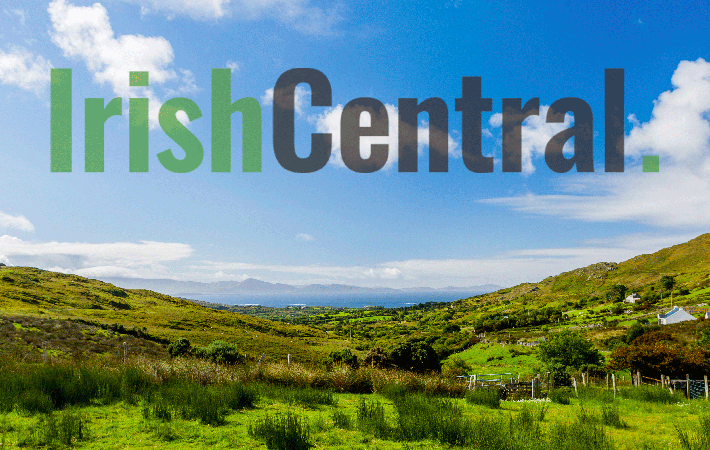 Peter Gallagher is starring alongside Morgan Freeman and Frances McDormand in Clifford Odete's The Country Girl on Broadway. The multi-talented star talks to CAHIR O'DOHERTY about his Irish background, his career and sharing the stage with two Oscar winners.
BACK in the late 1970s when Peter Gallagher was starring as Danny Zuko in the musical Grease on Broadway, he invited his beloved parents Mary and Tom to see the show. Just before the performace ended his father finally realized that Peter was the lead.
"Hey, that's our Peter," he whispered to his wife.
"You old amadan, of course it is!" his wife replied.
Telling this story at his home in New York, Gallagher throws his head back and laughs at the memory. "My parents were always very supportive of my career choice, even if they couldn't always tell who I was playing on stage. I'm grateful to them for that," Gallagher told the Irish Voice during an interview last week.
His parents' strong faith in his talent was rewarded early on. From the beginning Gallagher distinguished himself as a strong leading man, earning a Tony Award nomination for his performance opposite Jack Lemmon in Eugene O'Neill's Long Day's Journey Into Night, and starring as Sky Masterson in the Tony Award winning 1992 revival of Guys and Dolls. He made his Broadway debut in the revival of Hair, and went on to star in the Broadway productions of Grease and The Corn Is Green.
Gallagher's many film credits include the Academy Award winning American Beauty and Robert Altman's highly acclaimed film The Player. From television many will know him as Sandy Cohen, the ultimate cool dad in the Fox hit drama, The O.C.
Despite his many achievements, in person Gallagher doesn't have a trace of the egotism or flash that often accompanies so many famous actors. He's polite, attentive and genuinely funny.
Born in New York City, he was raised in Yonkers (just off McLean Avenue) and then Armonk in Westchester County.
Now starring on Broadway opposite Oscar winners Frances McDormand and Morgan Freeman, Gallagher is the heart and soul of Clifford Odet's classic play The Country Girl, giving a performance that has been singled out by the critics for its depth and artistry.
The Country Girl, directed by Mike Nichols, is a classic backstage story, and this is the first major New York production of the play in more than 30 years. The title character, Georgie (McDormand), is married to actor Frank Elgin (Freeman), once a great star of the theater, but now down on his luck and a bit of a secret lush.
When Frank is offered a major role by the hotshot director Bernie Dodd (Gallagher), he has what may well be his final chance to make a major comeback. The drama is provided by the question - will Frank stay sober and keep his nerve, or will he fall to pieces again, ending his career and his marriage?
Says Gallagher, "I worked with the legendary Mike Nichols 24 years ago on the premiere of The Real Thing by Tom Stoppard (the production co-starred Glenn Close, Jeremy Irons and Cynthia Nixon). With The Country Girl I knew that Morgan and Frances were already attached, and to my great delight I discovered it was a wonderful part."
Bernie, Gallagher's compelling character, possesses a keen intelligence, but his deep insights into other people abandon him when his own feelings become involved. And as we watch him flounder between his own desires and the reality he's facing, we're reminded or George Orwell's adage that to see what is in front of one's nose needs a constant struggle.
"It's a little poignant that Bernie's character was an alcoholic. In a way he's searching for a father figure, and his faith in Frank is his hope that the older man will finally take responsibility and live up to the faith that Bernie has in him," says Gallagher.
"He wants to believe in someone. He wants to save someone and save himself in the process."
The desire to help can make you blind to the reality, and Gallagher's character is touching in his undimmable faith. The play is also about faltering faith in the theater - particularly in its ability to transform lives - and so while all three actors performances comment not only on individual artists' lives, they also remind us how important art is in itself.
Gallagher's father Tom was the first generation of his family to attend college. "He was the first of us to work above ground. He went to Notre Dame just after the war," says Gallagher.
"Both my parents were strong advocates of education. It had been their salvation. One of my grandfathers had been a coal miner, the other was a bartender - they were immigrants from Ireland. They came from Roscommon and Tipperary."
Gallagher has been to Ireland many times - particularly to the west of Ireland, where his grandfather emigrated from - most recently participating in the J.P. McManus Golf Classic which raised millions for local Irish charities.
Gallagher took his first trip to Ireland in the late 1970s when he had a rare week off from playing in Grease. (Fun fact: the theater that he's working in now is the same theatre that Grease played in back then). The success of the musical meant that he finally had some money in his pocket, and five days to spend it, so he booked an Aer Lingus flight to the old country.
"Most of my relatives at that time didn't have a phone. I really didn't know where I was going," Gallagher recalls.
"But I hired a car and managed to drive to Roscommon, where I heard an aunt owned a draper's shop. I rang the little bell on the counter and this tiny woman came out and said to me, 'You look just like my brother Dennis when he left 60 years ago. You must be Peter.' She was my grandfather's youngest sister."
Becoming an actor was an unexpected choice, considering Gallagher's own family didn't go to the theater, rarely went to the movies and they didn't even watch TV that often. Art just wasn't a part of their world.
Initially Gallagher's father gave him a little bit of a hard time about his acting choice, just out of concern, but very quickly he was asking his son for house seats.
"The thing that made me decide to go for it, the tipping point, was when I spent a summer in Berkeley before my senior year where I got a few extra credits that were in my major in economics," Gallagher says.
"I realized I had no aptitude for it. I also realized that my heart would be forever broken if I didn't give acting a go. It was what I loved. And even a miserable life doing what you love is better than being a sub-par business person with a heart full of regret."
Gallagher made his decision with what he calls a "very heavy heart." He started attending open casting calls with upward of 1,000 other people standing in front of him vying for the same part. This lottery casting process could take up to seven hours a day, but right from the beginning he was successful, winning lead roles.
"I don't know if I would have had the heart for it now. But being completely inexperienced took the fear out of it then," Gallagher says.
"That's what you have to do with acting, make the leap into the unknown. Sometimes you'll find gold."
The Country Girl is now playing at Jacobs Theatre, 242 West 45th Street. For tickets visit www.telecharge.com.