Eric Roberts, an Irish TikTok star, is reportedly one of the competitors for Netflix's new "Squid Game: The Challenge" reality show which premieres on November 20.
Roberts, a native of Co Donegal, took part in filming for the upcoming show over a year ago but was unable to tell anyone about it, according to Goss.ie.
Roberts, who married his childhood sweetheart Niamh last year, previously worked as a special needs assistant at Mulroy College but quit his job last year to pursue a social media career. 
He now boasts nearly 558k followers and 30 million likes on his TikTok channel, as well as 252K followers on Instagram.
While Netflix hasn't confirmed the names of the "Squid Game: The Challenge" competitors, Goss.ie noted that Roberts can be seen at 1:47 in the official trailer: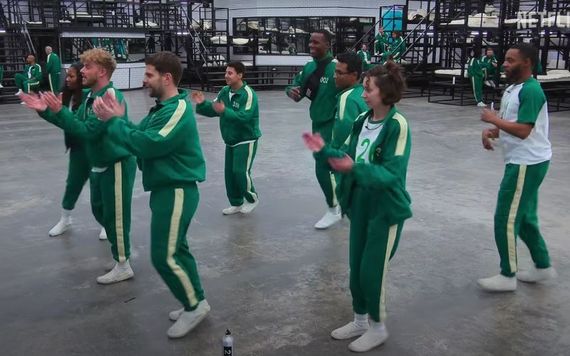 2
Meanwhile, a Netflix spokesperson hinted to The Irish News that Roberts isn't the only Irish competitor.
"Irish players will be competing to win USD $4.56 million  –  all will be revealed when you watch the show," the spokesperson said.
Netflix says that in "Squid Game: The Challenge," 456 real players enter the competition show in pursuit of a life-changing reward of USD $4.56 million.
As they compete through a series of games inspired by the original "Squid Game" show - plus surprising new additions - their strategies, alliances, and character will be put to the test while competitors are eliminated around them.
Netflix did note: "The stakes are high, but thankfully, in this game, the worst fate anyone will face is going home empty-handed."
Released in 2021, "Squid Game" is the most-watched show in Netflix history, racking up more than 1.6 billion hours viewed on the popular streaming platform. 
The series, which offers a biting critique of modern capitalist societies, is set to return for a second season in late 2024. 
New episodes of the upcoming "Squid Game" reality show are set to be released every week, with competitors battling to avoid elimination and remain in with a chance of taking home the grand prize.