TradFest 2019, Celebrating Trad without Frontiers, comes to Dublin Wednesday, January 23 to Sunday, January 27, 2019.
What better way to beat off the January blues than a five-day festival celebrating the wholesome and eclectic sounds of traditional Irish music, Celtic rock, folk, nufolk and world music?
The festival is a not-for-profit event and is one of the few fully independent music festivals in the country – an ethos that ensures ticket prices are kept low alongside many free events. The line-up will include:
Kathy Mattea, Lindisfarne, Steeleye Span, Jim Page, Kate Rusby, Eleanor McEvoy, Carlos Nunez, The Green Fields of America, Danu, McGoldrick Trio, Gerry Douglas, Teddy Thompson, Laura Cortese & The Dance Cards, Andy Irvine, Anna Meike, Brid Harper & Arty McGlynn, Liz Carrol & Jimmy Keane, Ré, Cathy Davey, David Kitt & Inni-k, Freddie White,  The Lost Brothers, Radie Peat, Caoimhin O'Raghallaigh, Zoe Conway & John McIntrye, John Sheahan & Michael Howard, Loah, Sive & Maria Kelly, The Friel Sisters & The Kane Sisters, Dori Freeman, Sibéal Ní Chasaide, Daoiri Farrell, The Eskies, Phelim Drew, Martin Harley & Stephen James Smith, The Black Feathers & The Once, Les Barker, Seána Davey & Stephen Doherty, Mark Redmond & Stephen Doherty.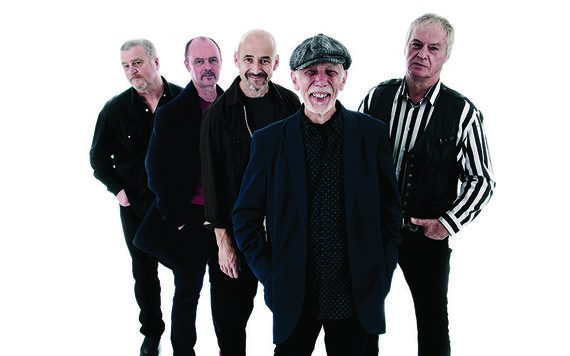 6
TradFest also offers concertgoers a unique opportunity to experience live music in some of Dublin's most historic places. From the breath-taking nave of St. Patrick's Cathedral to the grandeur of City Hall. This year TradFest have added 3 new historical venues to the programme. The City Assembly House on Dublin's historic South William Street. At the time of its construction, the City Assembly House constituted a tremendously advanced initiative as it stood as the first purpose-built public art gallery in either Britain and Ireland and possibly in Europe. It was built by the Society of Artists in Ireland between 1766 and 1771 with the expressed aim of promoting the work of Irish artists and providing an academy for the arts.
St. Stephen's Church, fondly referred to by Dubliners as The Pepper Canister, was the last of a series of Georgian churches built by the Church of Ireland in the early 1800's. The church is situated on Mount Street Upper. The nickname derives from the shape of the spire, resembling a pepper canister.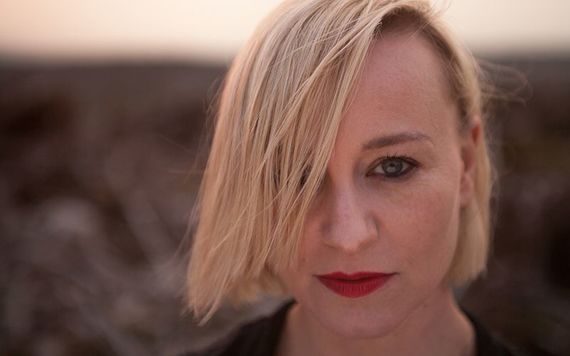 6
Richmond Barracks was built in 1814, this was one of Dublin's largest British Army barracks. It was here that over 3,000 men and women involved in the 1916 Easter Rising were held following the surrender. In addition to six of the seven signatories of the Proclamation and seven others later executed at Kilmainham Gaol, other notable Irish people held here include: Eamon De Valera, Countess Markievicz, Michael Collins, Arthur Griffith, William T. Cosgrave, Eoin MacNeill, Thomas Ashe, Noel Lemass and Sean T. O'Kelly.
TradFest has always ensured a strong line-up of female performers. This year over 60% of concerts are female-led featuring iconic and emerging talent; Grammy award-winning Kathy Mattea, folk legend Maddy Prior, renowned Irish singer-songwriter Eleanor McEvoy, the lyrical Cathy Davey to rising folk stars Inni-k, Anna Mieke, Radie Peat, Loah, Sive and Ailbhe Reddy, Americana and bluegrass performers Dori Freeman, Laura Cortese and The Dance Cards. Plus leading traditional artists Zoe Conway, The Kane Sisters and The Friel Sisters, Brid Harper, Liz Carrol, Sean Davey, Brenda Castles, Martha Guiney & Aisling Lyons.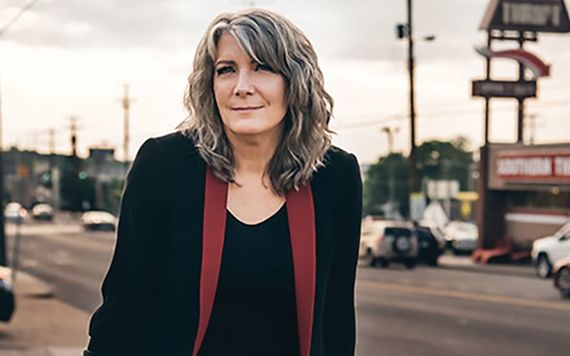 6
The hugely popular Front Row Sessions returns in 2019. The Front Row Sessions is a unique event at TradFest. Taking place in the intimate setting of the pubs of Temple Bar, enjoy a once in a lifetime opportunity to see the very best acts up close and personal. This year welcomes some familiar faces alongside some new names: Stockton's Wing, The Fureys, The Kilkennys, Paddy Casey, Ryan O'Shaugnessy, The Henry Girls, The Young Folk.
The Live at the Hub Showcase Concerts have become an important part of TradFest down through the years.  They are an opportunity to introduce new Irish music to international music festivals, agents and to potentially propel performers to the next level of their career.  Once again TradFest and American Festival Milwaukee Irish Fest are joining forces. A judging panel representing both festivals will choose the best Live at the Hub performance and the winning act will perform at Milwaukee Irish Fest 2019 and TradFest 2020. This year's six contenders are: Drops of Green, Hooded Blind, Lisa Loughrey, Mules & Men, Susan O'Neil and The Conifers.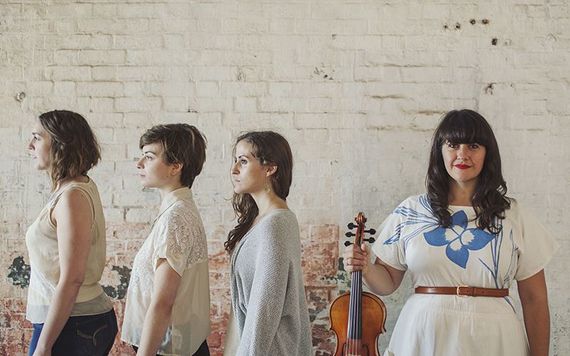 6
The Genealogy Workshops run by the Irish Family History Centre returns in 2019. Get a chance to explore your Irish roots and discover how to research your Irish Family History. This workshop will be conducted by one of the expert genealogists from the Irish Family History Centre. There will also be a workshop on The Origin of Irish Surnames. Irish surnames are some of the oldest family names used in Europe, but when and how did they first originate?  This will be explored by Fiona Fitzsimons founder and research director of the Irish Family History Centre.  Fiona and her team have provided research and historical consultancy for television and film production, including WDYTYA, Faces of America, Finding our Roots and Ancestors in the Famine. Her skills have been harnessed to delve into the Irish roots of a variety of states people, actors and celebrities, including Barack Obama, Tom Cruise, Princess Charlene of Monaco and most recently Canadian Prime Minster Justin Trudeau.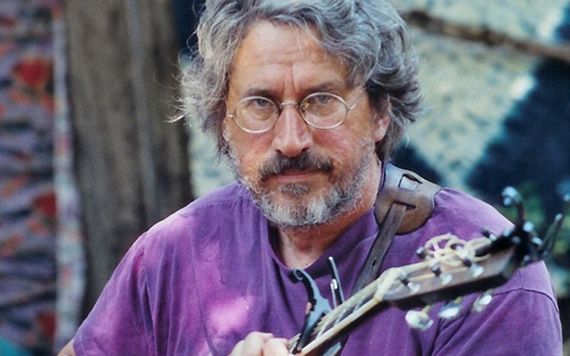 6
At Epic Ireland join talented young singer Oonagh McArdle for a workshop which explores the art of Sean-nós. Listen to evocative songs of travel and yearning, learn the techniques of the Sean-nós style, and sing a song or two – all in the company of likeminded music fans in the vaults of EPIC: The Irish Emigration Museum. This two-hour workshop is suitable for all with a passion for singing, and all skill levels are welcome.
The Irish Writers Centre will host a half-day Song-Writing Masterclass with award-winning singer Eleanor McEvoy. Looking at some of her own songs as well as works of other writers, Eleanor will feature structure, form, concept, rhyme, melody and chord progressions. She will examine how these elements can have a powerful effect on your song. She will also examine the most effective methods of taping into inspiration and finding "the subconscious composer" within each of us. 
TradFest and The Ark present the TradFest Children's Hub - a jam-packed programme of traditional music and craft activities, with concerts, workshops and sessions for all the family. Dublin Castle will play host to The TradFest Family Concerts. Over the weekend of the festival audiences young and old are guaranteed 2 great days of song, dance and Ukulele featuring festival favorites Ukulele Tuesday, The Daydreamers Kids Choir performing the songs of Mic Christopher and 12-year-old singer-songwriter Muireann McDonnell who represented Ireland at the 2017 Junior Eurovision Song Contest in Georgia. Three branches of the Comhaltas Ceoltóiri Éireann will be performing at the TradFest Family Concerts: Craombh Chualann Chomhaltas, Craobh Sean Treacy and NYAH Comhaltas Cavan. Join them all for a weekend of great music for all the family.
Tickets for all TradFest events are on sale now and available from tradfest.ie so why not browse a taster of artists and events at this year's festival to start 2019 in toe-tapping style.
TradFest is proudly supported by The Temple Bar Company, Dublin City Council, Smithwicks, Failte Ireland, Tourism Ireland, OPW, Culture Ireland, RTE Supporting the Arts and IMRO.