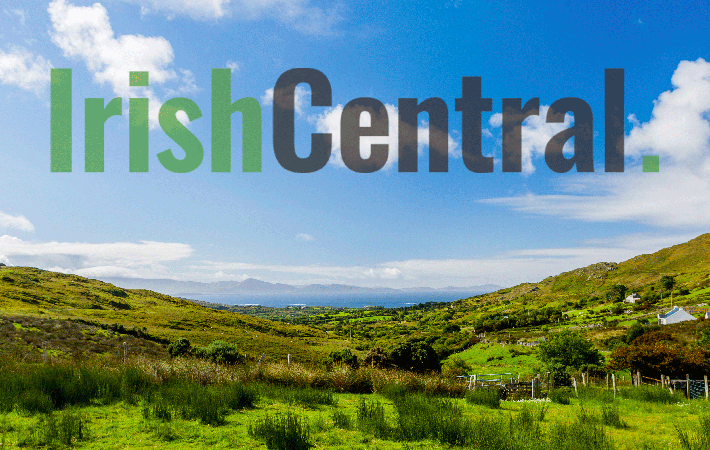 NEXT week Celtic Thunder, the group of four conspicuously handsome young Irishmen (and one Scot), will play two concerts at Radio City Music Hall on October 7 and 8.
It's been a short road to the big time for the Irish group. It was only in March of this year that they made their New York debut but since then - thanks to heavy rotation on PBS television and on the radio - they've captured the hearts of Americans from coast to coast.
An unstoppable combination of Irish charm, good looks and honest to God singing talent created by famous Irish producer Sharon Browne, the group range in ages from 14 to 40, and they all share a common Celtic heritage.
But in terms of audience reaction they have more in common with Irish pop sensations like Westlife than the Three Tenors. Unlike other traditional Irish music groups screaming fans follow this lot, as well as breathless requests for autographs.
"It was great doing smaller shows and getting a huge reaction back in March, but since then it's been mad," says Keith Harkin, the 21-year-old Derry lad with the Rod Stewart blond shag haircut who writes his own songs for the group.
"Our websites getting so many hits every day, with all these people coming to the shows - the reaction we're getting is brilliant."
The big budget show features the talents of the five vocalists - Damian McGinty, Harkin, Ryan Kelly, Paul Byrom and George Donaldson -performing an eclectic mix of songs, ranging from the traditional "Mountains of Mourne" and "Come By the Hills" to standard pop hits like "Brothers in Arms" and "Desperado," as well as original compositions by Celtic Thunder's musical director and composer, Phil Coulter, who knows a thing or two about promoting heartthrobs.
"We're five solo artists that come together to perform a show," says Harkin, who at 21 is already sounding like a seasoned professional. "We've been rehearsing for weeks with the band and the choreographer and now we're basically chomping at the bit to go out and do the show."
Ryan Kelly, 29, from the Moy in Co. Tyrone, is a Queens University educated former chartered accountant who decided to take a risk and make his part time signing job his career - and it paid off.
"I worked as a charted accountant for five or six years unfortunately. I was working for a bank that gave me three months leave, and in between the auditions for Celtic Thunder started and I was picked." He grins at his good fortune.
It was a challenge putting the five voices together in the beginning, they say, but the band members admit they compliment each other now. From the start the lads were given a great deal of creative freedom to express themselves, picking out their own onstage clothes and having final call over what they do when they're actually singing solo onstage - encouraging them to take ownership of their performances.
"We didn't realize that we sound Irish, but people hear us and think it's unmistakable," says Harkin. "Modern day Ireland offers more than just one traditional sound, which is part of the appeal of the show. The thing about the show from day one was that they were looking for five soloists who can stand together and alone."
Recently the group took its first look inside the enormous Radio City Music Hall, which they are already close to selling out for both nights.
"I didn't want to know how big it was. I was stunned. Phil Coulter took us aside and told us most people play for years before they get to this stage, and we have got it on your first try, we know how lucky you are."
One of the greatest rewards for the group is that it's not just an Irish following they're attracting. What's really excites them now is that they're pulling in international audiences.
"We each have five different looks and styles," says Kelly. "The options for us are huge and we we're all up for that - for the challenge of it just vocally, you know. It's exciting times and we're hugely optimistic about what the future holds."
Celtic Thunder plays Radio City Music Hall on October 7 and 8. For tickets visit www.ticketmaster.com.