Eve Hewson, the actor daughter of U2's frontman Bono, will star in a six-part psychological thriller, Behind Her Eyes, set to land on Netflix in 2020
Eve Hewson has been named among the cast of Behind Her Eyes a new six-part psychological thriller which is set for release on Netflix in 2020. Principal photography has begun on the series which is being filmed in Scotland and London.
The series tells the story of Louise (Simona Brown), a single mother who has an affair with her psychiatrist boss David (Tom Bateman). Her life takes a strange turn when she later befriends his wife Adele (Eve Hewson), and she finds herself caught in a web of secrets and lies where nothing is what it seems.
Read more: Bono's son sounds exactly like his U2 dad in new song
From the team behind The Crown and adapted from Sarah Pinborough's best-selling novel of the same name, Behind Her Eyes was created for television. The series was written by Steve Lightfoot, the man behind Hannibal, Narcos, and The Punisher.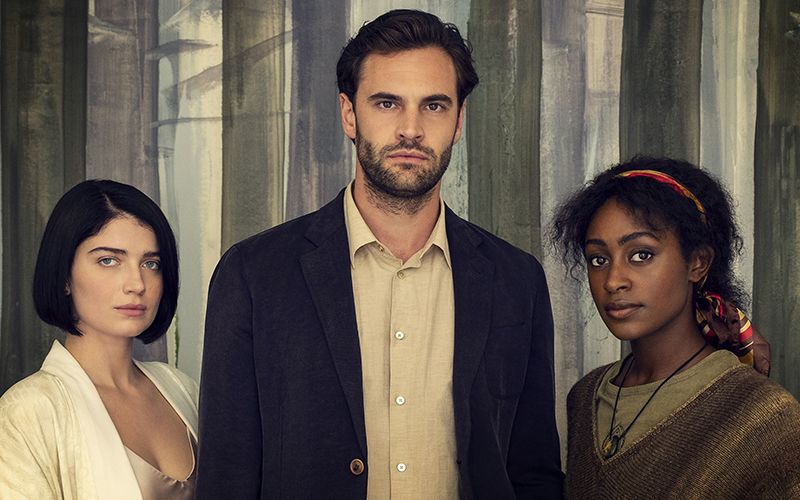 2
Behind Her Eyes stars Simona Brown (The Night Manager, The Little Drummer Girl), Eve Hewson (The Knick, Robin Hood), Tom Bateman (Vanity Fair, Murder on the Orient Express), and Robert Aramayo (Nocturnal Animals, Game of Thrones). Erik Richter Strand (Valkyrien, Occupied) directs all six episodes.
Read more: All you need to know about Martin Scorcese's "The Irishman"
Memphis Eve Sunny Day Hewson, known as Eve, had her first major role in the drama film This Must Be the Place, in 2011. She played Nurse Lucy Elkins in Steven Soderbergh's TV series The Knick, alongside Clive Owens, from 2014 to 2015.
The young star has two other releases in the pipeline – Tesla which follows the life of a young Nikola Tesla in New York City and The Luminaries, an adventure mystery set in the midst of New Zealand's 1860's gold rush.
Read more: Robin Hood movie review starring Eve Hewson and Jamie Dornan