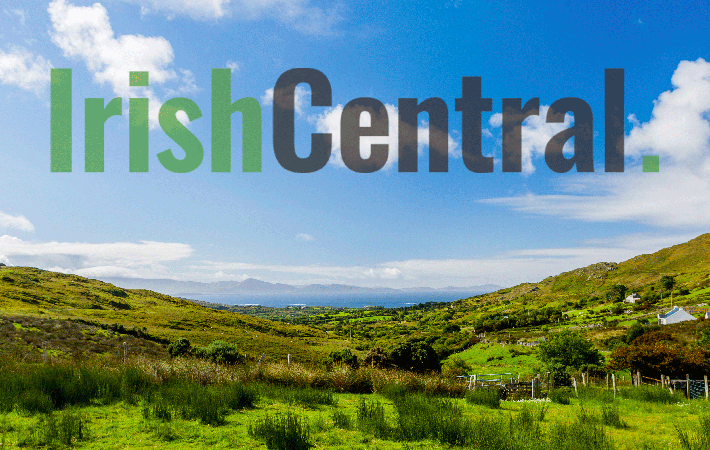 NOW in its 16th year, the annual Bloomsday on Broadway festival on June 16 at Symphony Space on the Upper West Side has become one of the hottest tickets in the New York calendar. Celebrating both James Joyce and Ireland, it's a far cry from the other dried up celebrations of revered authors legendary watering hole McSorley's provides the ale, for example, and you never have to wait long to hear a song. Says festival host Isaiah Sheffer, "It's always a great deal of fun and a lot of work and we're just sending out the scripts now to the 93 readers who will take to the stage on Bloomsday. Wit so many participants, we have to keep track of them all on a great big spreadsheet. Then we have to double check that each person received the right section to read it's endless!'
Each year the festival focuses on a different aspect of Joyce's masterpiece. This year's theme, Blooms People, will allow the audience to focus more on the characters surrounding Stephen Dedalus and Molly and Leopold Bloom.
"It's a chance for those who don't know Ulysses or who have been a little scared to read it to have a gentle introduction to the differing styles of each episode of the book. With that little bit of help people have told us that they can very much get into it. Especially if they have been a little awed by it in the past," Sheffer says.
What makes Bloomsday on Broadway so special is that the entire 12-hour event seems to thrum along to the same raucous rhythm as New York City itself. "Some people have asked me if it's a literary event or a beer drinking party for my friends and I have to say honestly that yes, it's both," Sheffer says.
Actors and participants from every borough and continent bring the event a truly multicultural flair. Performers read their sections in their own accents, and so there's absolutely no stage Oirish speaking always a distracting and gratuitous nuisance.
Says Sheffer, "It's called Bloomsday on Broadway because we're a theater on Broadway, and because although there's a great deal of Irish actors taking part there's also actors of every background, African American, Asian, Puerto Rican, and there's a goodly number of Jews for Mr. Bloom and other roles, and one thing I insist upon is that they should speak in their own accent.
"There's nothing worse than an American actors trying to do an Irish accent, even if he or she is good at it! Frank McCourt will sound like Frank McCourt and if you're from the Bronx you will sound like you're from the Bronx, and that's good. It makes it a real New York celebration."
From time to time some actors have rebelled against this artistic policy, saying, "If I'm reading a section with Malachy McCourt how can I sound like I'm from Brooklyn?" To which Sheffer replies, "That's the point. And by the way Malachy was born in Brooklyn." Immediately, every actor sees his point.
"So much of life is spent in the shallows," says the inimitable Fionnula Flanagan. "When you have an opportunity to do something this profound you should jump at it!"
Flanagan, the celebrated actress starring in Showtime's drama Brotherhood alongside current Tony nominee Brian F. O'Byrne, is referring to her highly anticipated reading of the entire Molly Bloom section of Joyce's undisputed masterpiece, Ulysses a prodigious feat that takes her two and 3/4 hours to complete on stage.
"Joyce wrote her section like a symphony, so it begins quietly and takes us on an extraordinarily powerful journey," says Flanagan. "We're catching another generation of Joyce fans now, I've noticed. And as an actor working on it's a joy, because Isaiah Sheffer probably understands more about Joyce and staging Joyce than anyone I've ever met."
Flanagan is modest about her own contributions, but the fact is that her voice is as evocative and hypnotic as the scenes she performs. Flanagan loves the fact that Bloomsday on Broadway is a performance rather than a pub crawl.
"I think Isaiah does the book an enormous favor by giving the work an airing under these terrific conditions. I always look forward to it very much."
Flanagan's performance is an astounding piece of acting, an unmissable tour de force. In her capable hands even the most arcane references in the book seem to find their focus and resonate clear as a bell.
But being a New York festival, it is not without its own major controversies. This year there's great concern about the new Federal Communication Commission laws, and if they will allow the book's so-called obscene passages to be read after 10 p.m. on the night. In a political climate where it's better to be safe than sorry, this year the performance will not feature a live broadcast (however it will be streamed online at the festival's website).
Some portions of the day will be broadcast later on WBAI 99.5 FM, but not Molly Bloom, because fines for radio stations are too steep. (Ulysses was officially declared "not obscene" by a federal judge in 1933. That fact ought to outline how far things have regressed.)
Another festival highlight this year will include the The Antient Concert, a new opera with a libretto by celebrated Irish poet Paul Muldoon and with music by composer Daron Hagen.
Based on a real life event in 1904 when Joyce competed against the legendary singer Count John McCormick, Muldoon has composed an opera about the event that is already highly anticipated. The text is an evocative mixture of Joyce's poems and letters, including his poem that became a ballad, Down By The Sally Gardens, and sections that Muldoon has added himself.
When asked about his involvement, Muldoon is charchistically elliptical, "I'm actually going to be in Austin, Texas on the day it's performed. But I have written the libretto, yes. To be honest it really is Daron Hagen's piece."
This year more than 100 actors will read selections from Ulysses, including performances by Frank McCourt, Malachy McCourt and Stephen Colbert. Sheffer is excited at the prospect. "We have a lot of Broadway actors participating, like Stephen Lang (currently starring in the critical favorite Beyond Glory) for example who is doing the very opening at noon so he can get back to his theatre for his matinee performance on Broadway. Each year there's always a lot of that - so we call it a mixture of actors and avid Joyceans.
Another exciting (and rare) festival highlight will be actor Adam Harvey's one hour reading in full costume of selections from Finnegan's Wake. Says Sheffer, "Harvey has committed vast chunks of the book to memory with real skill and interest. It's an amazing feat and it shouldn't be missed." Bloomsday on Broadway will occur at Symphony Space, 2537 Broadway at 95th Street.