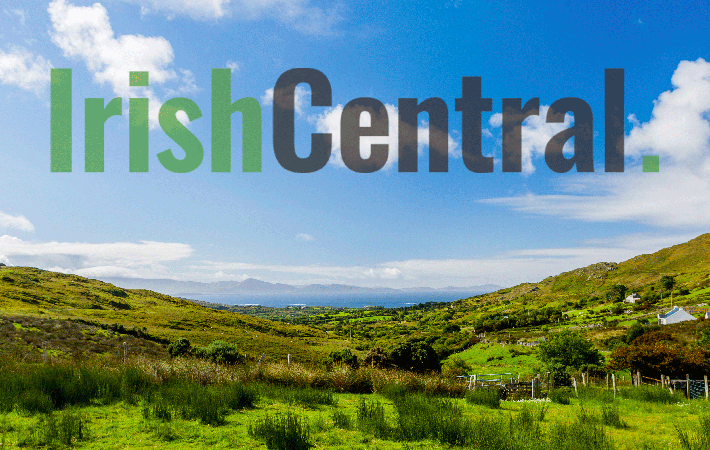 Black Irish, a new drama about a 15-year-old Irish American boy growing up in the shadow of his emotionally remote father and his deeply troubled family, opens in New York and Boston cinemas this week. CAHIR O'DOHERTY talks to the actors, the writer and director.
BLACK Irish, a Boston-based coming of age drama starring Brendan Gleeson and rising young star Michael Angarano, concerns the volatile relationship between a teenage boy and his spectacularly dysfunctional Irish American family.
It's familiar - some would say clichd - territory, but what saves this film are the sensitive portrayals given by the actors. Quite simply, they're sensational, with Brendan Gleeson, Michael Angarano and Tom Guiry in particular lifting this everyday tale far above the ordinary.
In an interview this week Gleeson (best known in the U.S. as Mad-Eye Moody in the Harry Potter films) told the Irish Voice why he had accepted the role in this small independently produced feature film.
"My decision was quite simple, I thought the writing was really good. I found myself fascinated by the complexity of the character and the story. Here was a man who'd been beaten down quite a lot by life and he found it difficult to get up again," Gleeson said.
In a movie where a man implores a statue of Christ on the cross to trade with him for a week in South Boston, it can fall to the actors to carry the tale. The truth is, there are some rather hackneyed plotlines involved in Black Irish - dad has cancer, his eldest son Terry is mixed up with the local Southie hoodlums, his daughter Kathleen is pregnant and is sent off to the care of the nuns (what century is this?)
Overseeing all the wrenching dramas is their - wouldn't you know - intensely religious and unforgiving mother. Considering that the youngest boy, Cole, is upstaged at every turn, it's no wonder he has to fight so hard to get a hearing.
With all those crises to contend with, it's fortunate indeed that Angarano, a gifted actor best known for his roles on 24 and Will and Grace, plays the youngest son. His struggles provide the movie's central focus, and it turns out that the young actor is more than able to carry the film.
Veteran actor Gleeson, who adds another poignant character study to his already impressive list, assists him. Gleeson has a gift for completely inhabiting his characters, and he takes to this South Boston father as though he'd been born and raised in Dorchester all his life.
"I loved Boston, and this film was a great way of getting there. It feels oddly like home to me now. Black Irish is very culturally centered and the theme is fairly universal, so they both helped me to find the character and live in it, you know?"
Gleeson gives master classes in acting to emerging young Irish actors in Dublin, and so he knows how to identify a good script.
In Black Irish he saw an opportunity to play a classic flawed American father, a down on his luck working class character that a legendary playwright like Arthur Miller could have written, and exactly the kind of role that marks an actor for greatness.
Gleeson's instincts proved correct. Early reviews of the film point to his outstanding performance.
"Here's a man who wants what's best for his family, a man who is doing the best he knows how. But it turns out it's not enough. It turns out that he can't save everyone. That's the stuff of tragedy, really," Gleeson feels.
Gleeson's own very hectic film schedule meant that he was in Boston for the four weeks of principal photography, and then was flown out immediately to Belgium to act alongside Colin Farrell and Ralph Fiennes in Martin McDonagh's forthcoming feature film, In Bruges.
"That's a particularly dark tale," says Gleeson. "I'm looking forward to that one coming out."
Ardent Harry Potter fans will also want to know that Gleeson is not scheduled to appear in the next film, Harry Potter and the Half Blood Prince. "I'm not in the next one but I will be briefly in the final one where my demise happens fairly on in the book, and I assume that's the way the script will be," he offers.
Gleeson was the first choice of Black Irish writer and director Brad Gann for the lead role, and luckily he found the Irish actor was intrigued by the part.
"I wrote the film based on the experiences of a close friend who grew up Irish Catholic in New York. I think I just fell in love with his family," Gann told the Irish Voice.
"He'd tell me all these stories about his childhood and adolescence and I used to think they were crazy and romantic and completely f***ed up. And I always thought that they would make a great film one day."
Gann says that the struggles of each individual character are what make the movie tick. "What I tried to do was create a story where every character was undergoing the worst crisis in their lives. We join them as they make their choices based on that," he says.
Tom Guiry, the emerging young Irish American actor most recently seen in the canceled NBC series The Black Donnellys, plays Angarano's older wayward and violent brother Terry in the film.
For Guiry it's another standout performance that allows him to extend his range, and it will surely mark him out as an another emerging young star. It's also fortunate that he's finding his feet in a profession he clearly loves.
"Years ago I moved from the Bronx to New Jersey and I fell in acting that way. It was a matter of luck really. I got an agent early on and since I've started I've never wanted to do anything else. I have a really Irish look and that obviously helped, too," Guiry says.
It was the vivid character studies that drew him to the role. Playing the troubled eldest son of a South Boston clan was much too tempting to pass up.
"I really loved the Black Irish script - the way it shows that my younger brother is the family favorite - and how my own character falls by the wayside as the story progresses,' says Guiry. "Being on set with Brendan Gleeson helped a lot too. He's probably one of the best actors around."
Although writer and director Gann isn't Irish, Guiry believes that he hit the nail on the head concerning the realities of South Boston life, and he opens the lid on the kind of enclosed Irish American community that Southie really is.
"The message of the film is that family comes above everything. If you do the right thing it shows that things will get better no matter how hard things get. My character doesn't learn that, to his cost."
(Black Irish will premiere on October 26 in New York and Boston, followed by a national release in November.)