Is a Masters of Business Administration worth it? Trinity College Dublin experts break it down
Deciding whether to undertake a Master of Business Administration (MBA) is an important decision for any aspiring global manager. If you manage to meet the demanding entry requirements, is it even worth the time and financial investment?
There is no doubt that an MBA is advantageous in the competitive business world, especially when completed at a business school with a top quality global reputation. Increasing your salary, accelerating up the career ladder or even becoming your own boss are just a few of those advantages.
1. Develop your managerial skills and join the C-Suite
An MBA builds on its students' existing experience by teaching new techniques to tackle the latest issues in international business. Many experienced professionals from a variety of working backgrounds choose to study an MBA as it provides the chance to step out of your comfort zone and see things from a new perspective whilst gaining intensive knowledge and expertise in how to be successful in business.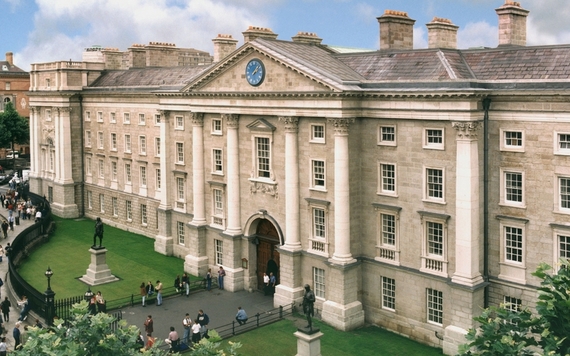 4
2. Be your own boss
Many choose an MBA to pursue their dream of being an entrepreneur and learn how to run a successful and sustainable business. Entrepreneurs require specific skills, such as innovative thinking, for each stage of their business development plan – from the initial chaos of the launch, through to developing scalable growth strategies. Of the Trinity MBA Class of 2016, 21% have started or intend to start their own business.
3. Be part of a large global business network
MBA graduates have automatic access to a large global business community of alumni, faculty and corporate connections. The support and interaction from a business community like this can provide invaluable opportunities to meet potential employers, stay connected with the business world and understand global issues and events.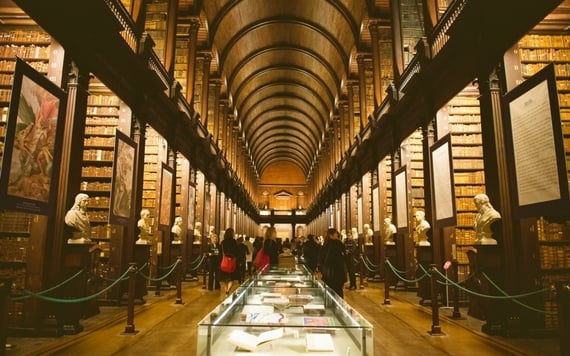 4
4. Benefit from lifelong career support
MBA graduates have greater chances of obtaining a high-level management position, with a higher salary and increased responsibility. A high quality MBA provider should offer tailored advice and introductions to their portfolio of company recruiters.
The largest global employers such as the Big 4, McKinsey, Apple and IMB, are constantly seeking to recruit MBA graduates.
The Trinity MBA Alumni benefit from lifelong support from the dedicated MBA Career Development team with an average 87% securing job offers within three months of graduation and a 29% average salary increase in the same amount of time.
5. Experience a new environment and culture
MBA students are regularly given the opportunity to work in groups on strategic projects, often directly with senior executives in local companies. International residency weeks provide additional opportunities to learn in a new environment and experience different cultures.
4
Live action learning in real company projects sets the Trinity MBA apart from its competitors as participants work directly with social entrepreneurship organizations, high potential start-ups, SMEs and blue chip multinational companies. Furthermore, the program gives those with international ambitions the chance to spend residency weeks in China, South Africa and Belgium.
Interested in undertaking a full time or part time MBA at Trinity Business School? Register for one of their upcoming Information Evenings to find out why the Trinity MBA is for you.