As a high school senior, I should have been savoring the last year of so-called freedom: prom, our last football game, graduation. For me, I was anxious to say goodbye to all of those ceremonies and begin my real journey across the ocean in a city I have now come to call my home. Every summer since I can remember I have visited family along the captivating North Coast; but at the age of ten on a day trip to Belfast, I found the atmosphere I knew I was going to live in someday. And for the next ten years I have been working to earn my place at Queen's University Belfast, where I am now a second-year International Politics student. I came to Northern Ireland because I knew it was time to experience somewhere new again.
The international community has long been my home; as a military dependent, I have relocated a total of nine times, including to four different countries. Being part of a military family gave me the chance to study in several countries and travel to many others, and through my experiences I grew to respect and celebrate the unique variances each society had to offer. With this mentality, I wanted to continue my international education by attending a university outside of the United States, one that has a wealth of experience in international politics and societal struggle. I chose to come to Northern Ireland because I saw a society that has been through hardship and come through seemingly insurmountable socio-cultural strife with strength and determination for a better future; the spirit of this country has not been lost. I knew that I could learn first-hand and benefit from their experiences, successes and failures to make a difference not only after my tenure at Queen's University, but also during my studies.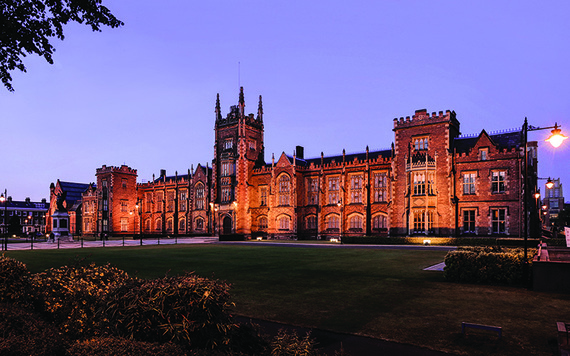 2
I have had so many wonderful opportunities to get involved with the local community and the causes that mean the most to them. Through cross-community work, sports activities, outings, and educational talks I have seen the energy of this society and their dedication to bringing the best of Belfast and the whole of Northern Ireland to be seen by the rest of the world. As an International Student Ambassador, I have had the pleasure of speaking to many other international students who chose Queen's for a variety of reasons, but one always seems to resonate with every student: they saw a new and exciting opportunity to travel to this part of the world with a rich history and an even brighter future in numerous areas of industry, innovation, and investment. I have traveled all across this beautiful country, and everywhere I find a cheerful smile and a warm cup of tea. The hospitality of the Northern Irish people has pleasantly surprised me; I am hardly in my house anymore, I am always going to meet up with friends I have made to make use of the accessible city center as well as the train system that can take you to every corner of the country.
Despite it almost being the second semester of my second year and knowing that my time at Queen's University Belfast is coming to the half-way point, I look forward to the next year with excitement. I do not know what my courses will offer or where I shall travel to next, nor do I even begin to contemplate where my next degree might take me- or what that degree will be- but I do know that Northern Ireland has made me into a more independent, cheerful, and curious person who thirsts for knowledge and adventure. I have learnt so many lessons from the people here, I know I shall hold Belfast in my heart fondly. I feel at home among her streets and people, and I hope to continue to spread the word about this wonderful island.
* Megan Stith is a Queen's University Belfast student.
For more information follow Queens on Facebook, Twitter, LinkedIn or visit their website qub.ac.uk.