This year government initiative Creative Ireland is highlighting some of the best projects, events, and initiatives that are bringing culture and the arts to the forefront in every Irish county and Fingal, Co. Dublin, is no different.
With over a 50-miles coastline of natural beauty, waterways, landscape, and wildlife, the county has strong horticultural, agricultural, and fishing traditions and enjoys a rich cultural heritage of local history, music and folklore that adds massively to its strong history of creativity.
Here are some of the best events and long-term initiatives currently promoting creativity you should know about in Fingal:
The Creative Fingal Fund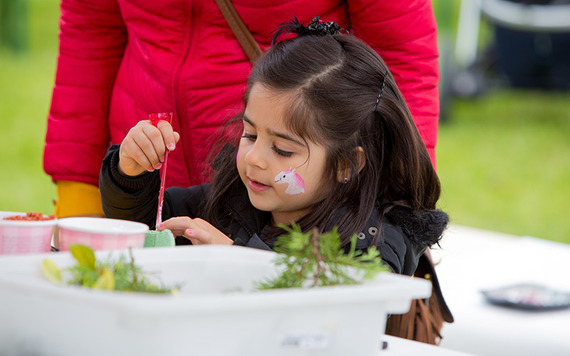 8
As part of the Creative Fingal Program, Fingal County Council will support individuals and groups to develop initiatives that support culture and creativity in the community. The scheme will open for applications in late May 2017 and during 2017, €20,000 ($23,00) will be made available to fund this partnership approach spanning the county
A website will be developed containing scans and indexes of all burial records for the 33 burial grounds for which Fingal County Council is responsible, mostly starting in the early 20th century.
This will include plot/graveyard maps, where available, as well as historical details of each burial ground including date of opening earliest recorded headstone, examples of epitaphs, photographs of each burial ground and details of locations (GPS) and directions for how to get there.
8

 
The third year of this innovative community archaeology project at Swords Castle. The project facilitates the local community in engaging in archaeological discovery and in telling the story of this National Monument in the heart of Swords. Archaeology is about people in the past, and community is about people in the present. This is an ideal opportunity for us to uncover the mysteries of the past. Swords Castle, August 19 - September 9, 2017.
Room 13 Inquiry is a collaborative art education program that assists schools in Fingal to investigate the concept of hosting an art studio for their students. It is inspired by the renowned Room 13 International project and includes the provision of dedicated art studio space and an artist-in-residence in each school. 
Fingal Fleadh Reunion  
8
Fifteen traditional Irish music bands will play at the Fingal Fleadh Reunion on Saturday, September 16, and Sunday, September 17, 2017, in Swords Castle and along the Main Street, Swords. The headline act performing on the Main Street is Dervish. There will also be a stage in Swords Castle, with the Kilfenora Céilí Band playing. Throughout both days other acts will perform in locations along the Main Street and in local public houses.
8
The Hide Sculpture, situated on a former landfill site is a large-scale permanent sculpture and adjacent to the Rogerstown Estuary. This work of art provides a service to the visitor as a fully-functioning observation point for viewing the estuary's roosting birds. It will function as a space for conversation, contemplation, education, and exploration into the world of art, nature and politics. 
Thomas Ashe Commemoration
8
As part of Ireland's Decade of Centenaries, Fingal County Council will commemorate the hundred-year anniversary of the death of Thomas Ashe, Commandant of the 5th Battalion, Fingal Brigade who fought in the Battle of Ashbourne in 1916. The Council will support the commissioning of a sculpture of Thomas Ashe in Lusk, and Local Studies and Archives will mount an exhibition about Thomas Ashe. There will be a screening in Lusk of "Fingal's Finest", a film produced. September 2017.
Library STEAM Program
Young people across Fingal will have access to the Library STEAM (Science, Technology, Engineering, Art, and Maths) Program, which includes Scratch workshops, Stop Go Motion workshops, coding and 3D printing sessions, Bricks for Kids Lego, arts and crafts, film clubs, and photographic workshops and exhibitions. Throughout 2017.
8
A family fun event for the whole family. Free family entertainment as well as music, drama, history, and of the Fingal 10K with more than 4000 runners. The 2017 Festival took place at Swords Castle, July 20 - 23 - keep an eye out for information on 2018!
8
A highlight of the cultural calendar in Fingal! This year's festival featured the works of established and up and coming filmmakers alike, and took place August 11-13 at Swords Castle. Check back for updated on the 2018 festival. 
Check out Fingal's full culture and creativity plans here.
Is there an upcoming event in Fingal you think people should know about? Tell us in the comment section.