Ireland's Garden County, Wicklow, has long been a source of inspiration to writers, visual artists, the film industry and beyond.
The following are just some of the upcoming events and initiatives you can't miss in Co. Wicklow as Ireland embraces its creative and artistic prowess as part of the government-led Creative Ireland initiative. From music and wellness to aviation and storytelling, there's so much to see and do.
Community Archaeology at Glendalough
8
Glendalough is one of Ireland's most iconic landscapes, famous for both its natural beauty and its cultural heritage – most notably the remarkable monastic complex founded by Saint Kevin. Although Glendalough is famous, there has been comparatively little targeted archaeological research there. A unique collaboration involving Wicklow County Council, UCD School of Archaeology, local residents and Wicklow Mountains National Park, under the aegis of  'The Glendalough Heritage Forum' (GHF) is aiming to change all of that. For the month of August UCD School of Archaeology are running excavations in a field immediately west of the round tower and main monastic complex. This excavation focuses on a large (c 8m wide) ditch which appears to curve around at least part of the main monastic complex. Investigations to date have yielded large amounts of twelfth and thirteenth century ceramics, along with earlier ninth and tenth century artefacts, suggesting that the Viking influence at Glendalough extended to much more than simply raiding. 
Other activities of the GHF include a survey of over 2000 headstones in the historic graveyard and the development of a dedicated graveyard trail.  The local community has also curated an exhibition of historic drawings and paintings of the valley, 'Art and Atmosphere' which is on show in the nearby Brockagh Resource Centre.  GHF activities in 2017 were made possible by funding support from Wicklow County Council and The Heritage Council.
Wicklow Literature Curator
A Literature Curator will be appointed to work with Wicklow Library Services Outreach Officer to develop a pilot for a new strand of programming and engagement that will animate participation and engagement in reading, writing, and storytelling of all genres and for all age ranges.
Heritage Workshops and Residencies
The Heritage and Arts Office will collaborate to initiate a pilot approach to creating artist led heritage workshops and residencies throughout Wicklow. The program will be offered to schools and communities of interest.
8
Talented storytellers from around the world and Ireland will gather in Bray to enchant festival goers of all ages, with chances for you to learn how to weave tales of your own as well. November 11 - 19. Also be sure to check out the Mermaid County Wicklow Arts Center for film, literature, music, theater events and more.
Music Generation Wicklow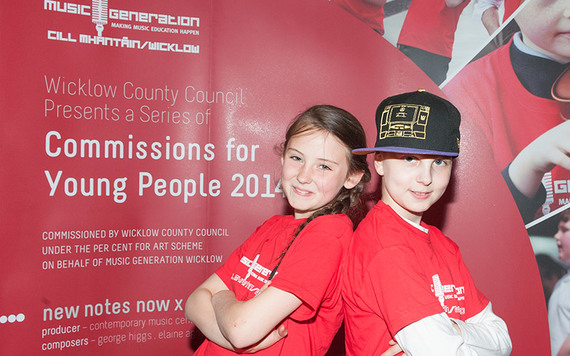 8
Music Generation Wicklow is a music education service for children and young people that provides a range of opportunities throughout the county for music learning and participation. It is part of Music Generation Program co-founded by U2, the Ireland Funds, the Department of Education and skills and Local Music Education Partnerships. In 2017, Music Generation Wicklow will extend early years' music presentations and new youth engagement.
8
Hollywood Village steps back to its pre-1950 days with re-enactments, an ecumenical service, an exhibition, storytelling, music, traditional songs, and dancing. The 2017 fair took place August 16 - 20; look out for info on 2018.
8
Groove your way into a perfect weekend at this perfect little celebration of music, wellness, and food at Killruddery House and Gardens. Over 25 international and local acts will take the stage, while food vendors and a dedicated wellness area, Thrive, offers the perfect balance to a fun-filled weekend. August 2018.
Wicklow's Heritage Week - it's in your nature
8
National Heritage Week in Wicklow is an annual celebration of the landscape, history, nature and buildings that contribute so much to the beauty and interest of Wicklow. In 2017 the theme of nature featured strongly with forest camps,  guided nature tours, geology walks and exhibitions, whale watching, beekeeping demonstrations  and children's 'storytelling in nature ' being just some of the events planned.  Also on offer was the chance to volunteer as an archaeologist at Glendalough or at Raheen na Chluig on Bray Head or attend a traditional musical performance in the historic St. Kevin's Church in Hollywood. With events taking place at over 70 different venues in County Wicklow there was literally something for everyone. Each year, Heritage Week is co-ordinatenationally byby The Heritage Council and supported by Wicklow County Council's heritage office through the co-ordination of local events and the production of a county event guide. See www.heritageweek.ie or www.countywicklowheritage.org. Stay tuned for 2018.
8
One of Ireland's biggest and best air displays delights fun lovers and thrill seekers of all ages. This year it took place July 22 and 23. 2018 will be even bigger!
Check out Wicklow's full Culture and Creativity plans here. 
Are there more events in County Wicklow you think people should know about? Let us know in the comment section.