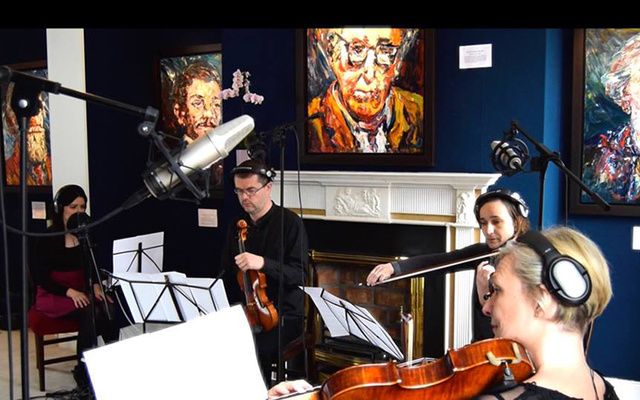 This year, government initiative Creative Ireland is highlighting some of the best projects, events, and initiatives that are bringing culture and the arts to the forefront in every Irish county and Co. Roscommon is no different.
The county was the former seat of the Kings of Connacht and the High Kings of Ireland, as well as the starting point for the epic Irish mythological event Táin Bó Cúailnge (The Cattle Raid of Cooley), and has allowed the citizens of Roscommon to enjoy centuries of expression. 
Today, Roscommon's cultural centers, from Strokestown Park House to the Douglas Hyde Centre and Trinity Arts Centre, Castlerea all provide essential platforms for creative articulation
There is an abundance of events on in the coming months as part of the Creative Ireland county initiatives and beyond as well as many ongoing initiatives constantly dedicated to creativity in the county. 
8
Lollypops is Roscommon Arts Center's month-long program of children's events, which takes place in October at both the Roscommon Arts Center and at schools around the county, launching in October -  Join in the free activities. 
CoderDojo
8
Within Roscommon, this project will promote and expand the CoderDojo initiative throughout the county to enable young people to develop vital skills and the opportunity to learn how to code in light of the technological advancements which are creating jobs and encouraging creativity.
8
From July 21 - 30, the town of Boyle comes alive with concerts, films, talks, and shows galore. Highlights this year include Declan O'Rourke, Anuna, Goats Don't Shave, and Miriam O'Callaghan in conversation with Carole Coleman.
Let's Get Buzzing
The Let's Get Buzzing project will commission a heritage expert to work with community groups to implement community actions from the All Ireland Pollinator Plan 2015 – 2020. This will work to preserve Roscommon's heritage with a particular focus on landscape and the environment and will also promote individual and community well-being.
8
On August 11 and 12, 55 bands will descend upon Ballaghaderreen, Co. Roscommon to perform on three woodland stages - mostly unsigned wickedly talented acts of all genres from across Ireland. A traditional crafts village also has workshops to suit young and old.
Arts School – Emerging Visual Artists
8
Roscommon Arts Centre and Roscommon Arts Office are collaborating on this mentoring education program for emerging artists in Roscommon who are interested in working in an educational environment but lacking the necessary experience.
8
O'Carolan Harp & Traditional Music Festival & Summer School is held in August in Keadue County Roscommon each year. The festival was started back in 1978 in memory of the famous Harper Turlough O'Carolan. The O'Carolan Harp and Traditional Music Festival is a festival of ceili, harp tuition, harp recitals and competitions and set dancing. Keadue is a small village at the base of the Arigna Mountains, where you can enjoy the traditional houses and stone walls of the area. August 4 - August 7.
8
The Strokestown Symposium will take place this year in late September at the Strokestown Estate in County Roscommon, home to the Irish National Famine Museum. The focus of this year's conference is Women in Literature. Also, keep an eye out for information about Famine Walk and Wake.  
Check out Roscommon's full culture and creativity plans here.
Is there an upcoming cultural event in Co. Roscommon you think people should know about? Tell us in the comment section.