This year, government initiative Creative Ireland is highlighting some of the best projects, events, and initiatives that are bringing culture and the arts to the forefront in every Irish county and Co. Meath is no different.
Meath's cultural sector is a thriving one, with artists of diverse disciplines living and working there, while professional arts organizations, amateur, and community groups all enhance the area's immense cultural character.
Be sure to check out these events in Co. Meath - Ireland's archaeological heartland.  From history and film to some of Ireland's best music festivals, there are loads to see in Meath as part of the Creative Ireland county initiatives and beyond.
Francis Ledwidge Poetry and the First World War 1917-2017 - Centenary seminar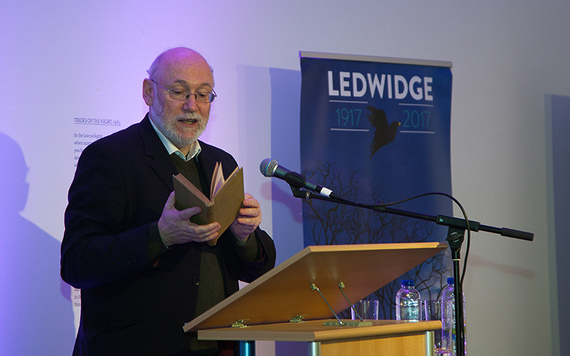 9
In collaboration with Professor Gerald Dawe (Trinity College Dublin), a one-day seminar will day place to mark the centenary of the death of Francis Ledwidge. National and international scholars will examine the writings of Ledwidge in the context of the First World War and of British or Irish history.
Leading poets will select and read some of Ledwidge's most loved poems. The event will conclude with an open forum panel discussion and audience participation. 
Slane Castle, Co. Meath. October 14, 2017. 
Archive –Ráth Cairn
The archive Ráth Cairn project will establish a dedicated archive to document the story of the migration of people to the Ráth Cairn area from other Gaeltachtaí and the subsequent development of the Co. Meath Gaeltacht. This project has been developed over the last decade by Dámh na Mí, a voluntary/academic committee in the community. The documents and materials relating to the move, which exist in a wide variety of formats, are now gathered together in one location and awaiting the next stage of archival work which involves preservation, listing and ultimately digitization.
Tara Research Project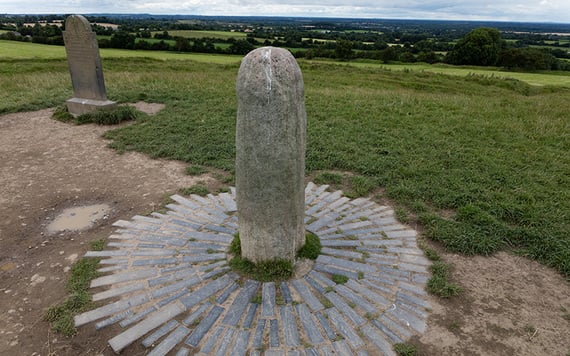 9
The Tara Research Project will support the work of the Discovery Programme in the synthesis of archaeological and remote sensing research at the famous Hill of Tara. This will involve the publication of a new volume to expand knowledge and deepen our understanding of this iconic cultural site of national and international significance. The project will also involve a community education outreach program and an exploration of the use of innovative digital technology to help interpret the site.
9
From August 25 - October 13, Meath's Solstice Arts Center will use its three gallery spaces to exhibit the work of 3 different artists - Cliona Harmey, Seán Molloy, David Quinn - whose work interacts with Meath's history, heritage and landscape in very different ways. The Center has a plethora of events in the coming months, including an Ireland production of Muldoon's Picnic from Irish poet and editor Paul Muldoon, normally based in New York. The opera Conversations Across Time will also be performed there in November.
Working in partnership with the Irish Archaeology Field School, a new annual community outreach program will be delivered, with over 20 events planned in 2017. In addition, an Interpretative and Visitor Management Plan for the Black Friary will be developed to present a live archaeological excavation and its results to a wider audience, thus creating a visitor experience that will be unique in Ireland, and benefit the town and hinterland. 
Award-winning author Shane Connaughton
Award–winning author Shane Connaughton will read from his new work "Married Quarters" in Oldcastle Library on September 14 at 7.30pm Admission free. All welcome. 
Mary Lavin Season
9
Each November, the Meath County Council Cultural Services team and other collaborators from around the country plan a series of events to honor the legacy of Mary Lavin, one of Ireland's most renowned female authors.
9
The tenth annual Feis Teamhra/A Turn at Tara, which features readings and performances by internationally-recognized Irish writers and musicians, returned this year on August 25 to the Visitors' Centre on the Hill of Tara.
It featured the singer Moya Brennan, the novelist John Banville, and the poets Eiléan Ní Chuilleanáin and Macdara Woods. Peter Fallon led the celebration of the centenary of the death of the great Meath poet, Francis Ledwidge.
9
Festivals aren't just for adults! The same team that produced the Sunrise Children's Festival in 2016 this summer offered a brand new kids adventure just 30 minutes from Dublin city center: Sunnydaze Children's Festival – Saturday 18 to Sunday 19 August. This super fun-filled festival will took place in the enormous playground that is Rathbeggan Lakes, Co. Meath. 
9
Another Love Story is a bespoke weekender of music, art, whimsey, and fun, nestled in the glorious surrounds of Killyon Manor and brought to you by Homebeat & Happenings. It took place this year August 18-29 and will be back for 2018.
9
Ireland's only independent documentary film festival, Guth Gafa showcases the latest award-winning international and Irish documentary films and promotes the art of great storytelling through film to rural Irish communities. The fest ran from August 4-7 on the magnificent and tranquil grounds of Headfort House, a hidden 18th-century gem close to the historic town of Kells. Keep an eye out for details on 2018. 
Check out Co. Meath's full cultural and creativity plans here.
Is there an upcoming event in Co. Meath you think people should know about? Let us know in the comment section.