This year, government initiative Creative Ireland is highlighting some of the best projects, events, and initiatives that are bringing culture and the arts to the forefront in every Irish county and Co. Mayo is no different.
The county is already home to some 500 artists and creatives of all disciplines and so it should come as no surprise that Mayo's known for its vibrant cultural sensibility. With a wealth of natural and cultural character, from a maritime history haunted by the ghost of Granuaile, to the ancient CéideFields, the dramatic landscape has also inspired artists and authors alike.
The following events, part of the Creative Ireland county initiatives and beyond, are even more incentive to get creative to Mayo.
16
This week-long celebration of traditional Irish music, song, and dance features performers from Mayo and Manchester in a unique collaboration between the two areas. The 2017 Mayo Manchester Tradfest will run from Thursday, August 3 until Wednesday, August 9. With over 70 events in last year's fest, 2017 is shaping up to have over 100, throughout the county.  There are ten official main events and over ninety fringe events, all but four events of the 100 events are free of charge.
16
Foxford Riverfest is a family oriented festival that offers a wide range of activities and entertainment on and around the River Moy. It is a celebration of the river and the beautiful surrounding countryside. Candles are set to sail into the water in a beautiful opening ceremony on the first night, and the days that follow are full of live music performances, parades, and arts, crafts and water activity workshops for kids. This year will also mark the opening of the Foxford Blueway. August 18 - 20, 2017.
16
Honest to goodness country music comes to Westport, Co. Mayo for two days of live entertainment featuring over 30 acts performing across three music stages. For 2017, Miranda Lambert and Nathan Carter are the headline artists! More talent from the US and UK, as well as homegrown Irish country musicians, will also perform. August 26 and 27.
16
Back for the fourth year, the Ballina Food Fleadh celebrates all that Mayo has to offer when it comes to food, drink, and local produce. From August 25 - 25, over 40 vendors will gather in Ballina offering their delicacies to festival-goers. Also on the menu: live cooking demos, cooking classes for adults, and kids, and live music and dancing.
Wildlife corridors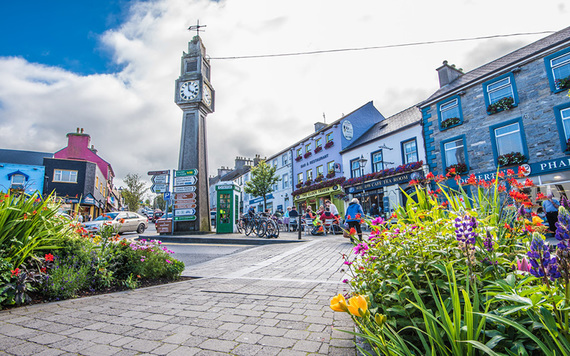 16
The Creative Ireland team in Co. Mayo will this year work with communities to develop wildlife corridors connecting towns and villages. 
Archaeological trail through the ages
16
In the same manner, archaeological trails will also be developed exploring the origins of Mayo from the Mesolithic to the medieval era. 
16
From its humble beginnings in a school gym, the Claremorris Open Exhibition has evolved into one of the premier events on the Irish visual arts calendar. Founded in 1978, COE has served as a showcase for the very best in contemporary art, both Irish and international. Each year begins with a call for entries, unearthing extraordinary talent. September 16 - 30, 2017.
Land of saints and scholars: A Folklore Audit of Mayo
16
The folklore audit of Mayo is a project to examine how the Mayo people tell the story of their county and share their folklore. 
16
Now in its 42nd year, the Westport Arts Festival was established in 1976 as a celebration for the townsfolk after a busy tourist season. The festival offers a strong visual arts program, a poetry competition with a prize fund of €1000, top class music, theater, comedy, film, and craft from local, national and international artists. From September 27 - October 1, 2017.
16
Castlebar's Wild Atlantic Words festival celebrates the literary tradition of Ireland's west coast, running this year from October 4 - 8 in beautiful Castlebar. During the week, young writers are spotlighted, while the Wild Atlantic Words Hall of Fame award honors a veteran in the written arts.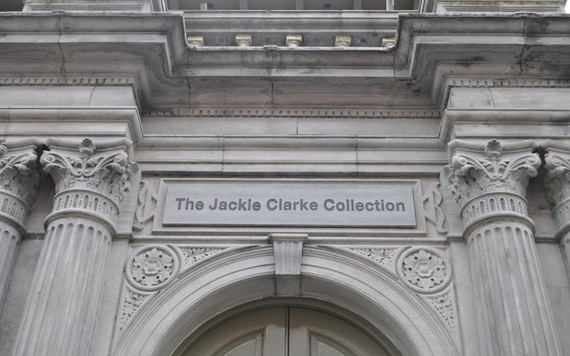 16
The Jackie Clarke Collection based in Ballina, Co. Mayo, is the largest collection Irish history material outside of Dublin and the most important private collection of Irish history material in public hands, comprising over 100,000 items and spanning 400 years. It includes artifacts associated with Theobald Wolfe Tone as well as letters from Michael Collins, Douglas Hyde, Michael Davitt and O'Donovan Rossa. The aim this year is to begin on the digitization of this collection to make it more freely available to the public. 
16
On Ireland's October Bank Holiday Weekend, the beautiful Achill Island fills with the sounds of harp music, as musicians from Ireland and all over the world descend upon the island to share their talents. In addition to concerts, there are workshops for students of all ages and levels. October 27 - 30, 2017.
16
Friday, September 22, is Culture Night across Mayo, and the beginning of a very exciting weekend for the county!  This year's event marks the eighth year of Culture Night in Mayo and people of all ages across the county are encouraged to take advantage of this night of cultural adventure and discovery, as participating venues and groups pull out all the stops to produce an unforgettable and unique evening of free cultural experiences for all to enjoy.
Forty organizations across twenty-one parts of the county will showcase Mayo's unique cultural life through 70 free event. Regardless of where you are in the county, there will be an event taking place nearby with cultural offerings planned for Acaill, Ballina, Ballinrobe, Ballintubber, Ballycastle, Béal an Mhuirthead, Burren, Castlebar, Ceathrú Thaidhg, Charlestown, Clare Island, Claremorris, Knock, Kilmovee, Laherdane, Lecanvey, Louisburgh, Swinford, Tuar Mhic Éadaigh, Turlough & Westport.  
Friday, September 22, 2017. 
16
In the shadow of Croagh Patrick, Ireland's tallest mountain, the Rolling Sun Book Festival takes place each November, drawing some of the biggest names in Irish literature as well as rising voices. The festival doesn't limit itself to literature, also showcasing music and interesting interviews on a range of topics. November 16 - 19, 2017.
16
What could be more Co. Mayo than the Frosty Salmon Christmas Festival? The town of Ballina gets in the Christmas spirit in December with a mistletoe market, Santa's Grotto, and choral performances.
Check out Co. Mayo's full culture and creativity plans here.
Is there an upcoming event in Co. Mayo you think people should know about? Tell us in the comment section.