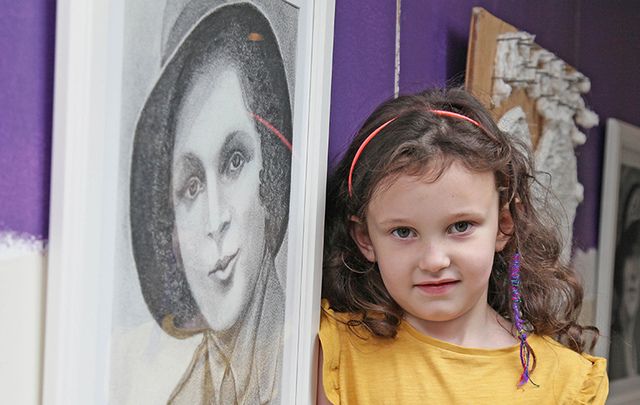 This year, government initiative Creative Ireland is highlighting some of the best projects, events, and initiatives that are bringing culture and the arts to the forefront in every Irish county and Co. Longford is no different.
Longford might be the second smallest county in Ireland, but the county motto is "Daingean agus Dílis," "Strong and Loyal," and that's exactly what you'll find here. The county is well-known for its roots in mythology, setting the scene for the legend The Wooing of Étain. Longford also has a rich literary heritage via writers Oliver Goldsmith and Maria Edgeworth. 
Follow the Royal Canal from Dublin to Longford and you will not be disappointed. From film festivals to food festivals to spooky monster festivals, there's something for everyone in the events that are part of the Creative Ireland county initiatives and beyond. 
10
Cruthú Arts Festival is entering its third year in 2017, July 27 - 30. Its mission is to "celebrate the wealth of artistic talent in the Midlands region by creating a positive, meaningful and fun engagement with the wider community. By enriching the town with exciting cultural events, exhibitions, and installations, the program helps to improve how Longford is perceived by its residents and further afield." The festival offers pop-up galleries, street art, film, circus, traditional arts, theater, community public arts projects as well as live music performances.
10
Everyone's heard of the Loch Ness Monster, but what about the Lough Ree Monster? This mysterious creature in the waters of Longford's Lough Ree has its very own festival, August 4 - 7, 2017 in Lanesborough, Co. Longford.
10
A showcase for local filmmakers, with the aim of encouraging and supporting young filmmaking talent across the Midlands and Ireland. "Still Voices" offers the opportunity for filmmakers and film lovers to come together, share ideas, develop relationships and enjoy the work of some of the best up-and-coming Irish and international talent out there today. August 18 - 20.
10
As choreographer in residence at Longford's Backstage Theatre, Catherine Young will work with new immigrant communities in Longford and longtime residents to create "Welcoming the Stranger", a dance piece inspired by the stories of migrants and refugees who have made Ireland their home. From September 2017 at Backstage Theatre, Longford.
10
A most delicious food festival takes place in Lanesborough, Longford on October 7 and 8, 2017. Live cookery demonstrations on the hour by some of Ireland's top chefs, and over 60 local food producers will be displaying their products over the two days.
10
Now in its 20th year, the Aisling Children's Arts Festival aims to enhance children's creativity and self-esteem through the arts. Magical theater, creative workshops, and a host of artistic activities await young minds in Longford each October.
Dead of Night Festival
10
Longford Town's annual Halloween parade! Fun and frights for all ages every Halloween night.
Ballymahon - Landevant Town Twinning
This year a group of 25 from Ballymahon's twin town, Landevant, in north-western France will visit Ballymahon and various sites around County Longford from May 6 – 13.
Edgeworth Science Festival
10
New this year to Longford! The festival will feature an Exploration Dome, a Reptile Zoo, and coding activities. November 17 - 18, 2017 in Edgeworthstown.
10
With programs year-round, the Longford School of Rock aims to instill musical abilities and the rock-n-roll spirit in students across the county. Summer camps, workshops, and classes for all ages and skill levels.
Check out Co. Longford's full culture and creativity plans here.
Is there an upcoming event in Co. Longford you think people should know about? Let us know in the comment section.