This year, government initiative Creative Ireland is highlighting some of the best projects, events, and initiatives that are bringing culture and the arts to the forefront in every Irish county and Co. Galway is no different.
A cultural and creative hotspot, from the lively music and arts scene of Tuam to the untamed beauty of Connemara, Co. Galway is home to the largest Gaeltacht (Irish-speaking) region in Ireland, with nearly 20% of the county's population living, working and creating as Gaeilge. The area has produced such notable creative figures as prominent Irish language writer Máirtín Ó Cadhain and actor Peter O'Toole. 
Here are some of the best events and long-term initiatives you should know about in Co. Galway: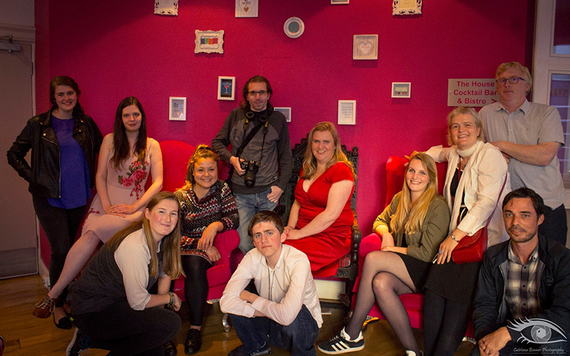 10
The festival ran in late July and provided an international roster of talented artists, encompassing visual art, music, theater, dance, literature, cabaret and exciting street spectacles.
Galway's Great Read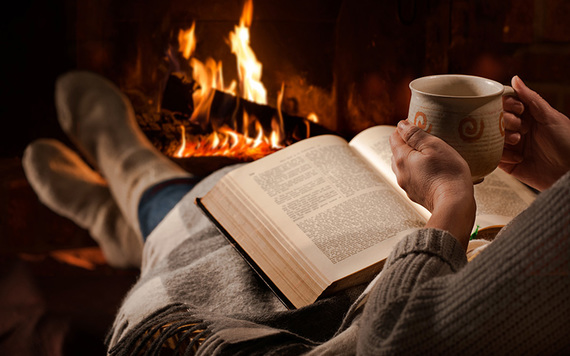 10
The Council's library section will undertake the project Literature on the Move – 'Galway's Great Read,' which aims to encourage people to get back to reading for pleasure while inviting them to get involved and visit their local library and attend events.
Free events will be hosted in November 2017 in the library branches in the city and county and the proposal for 2017 is to concentrate on the life and works of Pádraic Ó Conaire.
The Council will aim to target amateur dramatic societies throughout the municipal districts in a bid to bring writers and poets to different villages to work with local groups. Events will be publicized on local radio and in print media.
10
Another July festival (plan on next year!), this is one of the biggest in all of Ireland. The festival organizers collaborated with artists and companies throughout the world to produce and present an international program of theater, spectacle, dance, visual arts, music, literature & comedy involving hundreds of artists and performers. Galway International Arts Festival is at the heart of all aspects of life in Galway City contributing immeasurably to the economic, social and cultural life of the west of Ireland.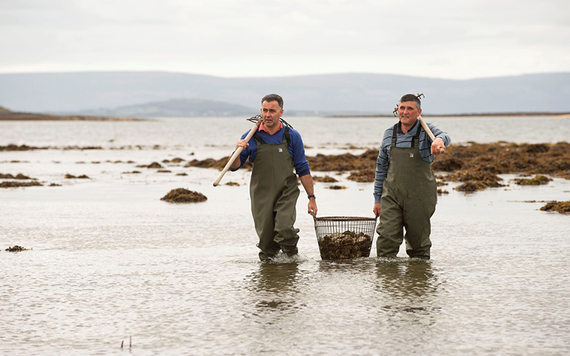 10
Galway has been officially recognized as the European Region of Gastronomy for 2018, the first region in Ireland to receive this designation. While the designation is for the year 2018, which will include a yearlong program of events of all types, work is already underway to deliver projects that will have a lasting legacy.
In 2018, Galway will share the honor of this title with North Brabant in the Netherlands and both regions will use the award year to work collaboratively on a number of projects and work with the other regions in the European Region of Gastronomy platform.
10
A highlight of the Galway International Arts Festival presented this essential lunchtime show featuring appearances by a range of comedians over the 14 days of the festival.
10
This festival celebrating the world renowned Connemara pony is built around the long-running Connemara Pony Show, August 15 -20, 2017.
10
Throughout the Irish food festival, there will be lots of tantalizing events for all to enjoy: seafood trails; oyster opening (shucking) championships including the Oyster 'Olympics' or World Oyster Opening Championship; foodie talks & tasting events in some of Galway's best restaurants; The Festival Marquee, a Mardi Gras style Gala Event; along with family activities, live music, cooking demonstrations and more. Begins September 22-24, 2017. 
10
With music, song, dance, drama, comedy, poetry, readings and concerts with strong children's programs, the festival on the western seaboard town of Clifden is all encompassing. The festival is a community effort. Events and exhibitions take place in just about every available space in and around the town. From September 14 - 24, 2017.
Songs for Our Children
With support from Galway County Council's Creative Ireland Programme, 2017 – 2018, Connemara traditional singer Ceara Conway will engage with the 'Songs for Our Children' coordinators and ten other participants to compose new songs in the traditional style suitable for children.
Following a premiere concert in the National Library of Ireland at the end of 2017, Ceara will deliver a workshop/presentation in County Galway to an audience at a venue TBC.
Architecture is…On the Edge (Æ)
10
Architecture is … on the Edge is Galway's latest addition to the city's wide and varied festival calendar. It offers an invitation to citizens young and old to explore the built environment of their city and county. This weekend celebration of architecture will feature a series of talks, tours, workshops, and exhibitions. Showcasing some of Galway's most outstanding architectural features, it offers an exciting opportunity to explore homes, buildings, and spaces that may be typically off limits or are not usually open to the public, with tours provided by expert guides. September 29 – October 1 throughout Galway City and County. 
Baboró's mission is to inspire children to engage with the world through their experience of the creative arts. Based in Galway on Ireland's West Coast, Baboró International Arts Festival for Children is Ireland's flagship international arts festival devoted exclusively to children and families. Baboró was originally conceived and nurtured under the auspices of Galway Arts Festival which first presented a Baboró program during its summer festival in Galway in 1994. By 1996, to address the needs of children who may not usually be included in cultural events, it was decided to create a multi-arts festival independent of Galway Arts Festival, offering a fully formed creative arts program to schools and families during the month of October in Galway and surrounding areas. October 16 - 22, 2017. 
Check out Co. Galway's full culture and creativity plans here.
Is there an upcoming event in Co. Galway you think people should know about? Tell us in the comment section.