Ireland's South East is the region of choice for a better quality of life, standard of living and increased disposable income.
Collins McNicholas released its survey supported by IDA Ireland that documents the economic growth in the South East Region of Ireland and the factors attributing to its success. South East Ireland has a population of almost 600 thousand people and incorporates the counties of Carlow, Kilkenny, Tipperary, Waterford, and Wexford.
IDA Ireland is the Irish Government's economic development agency, charged with attracting inward investment to Ireland. The report stated that 'In IDA client companies alone, there was a 9.2% increase in employment in the South East Region during 2017 - the highest growth rate of any region in Ireland, including Dublin'.
The growth is attributed to a number of factors including favorable employment opportunities across all sectors. The South East Region is particularly strong in life sciences; biopharma, pharmaceutical, and medical devices, as well as engineering, financial services and customer services. The region's tech sector is growing and expanding year on year particularly in the areas of fintech, animation, software development and technical support.
Future growth is predicted in areas such as augmented reality, virtual reality, travel tech and agri-tech. The South East is now beginning to position itself as a hub of tech activity with more to come in this space.
4
Collins McNicholas carried out the relocation survey to gain an insight into the specific motivations of the numbers of professionals who have relocated and to gain a better understanding of the quality of life and career impact since making this transition.
They surveyed 288 people who have relocated to the region and are currently working in the South East area and the results were outstandingly positive. Thirty-three percent of those surveyed relocated to the South East from outside of Ireland highlighting the increasing attractiveness of the region. Seventy-six percent of professionals have seen an increase in their disposable income and 95% reported having an improved work/life balance since relocating. Eighty-six percent of respondents reported their commute to be under 40 minutes and 75% considered rental prices to be lower in the South East than those lived in prior to relocation.
The results are showing that a much-improved quality of life, increased spending power and progressive career opportunities are reasons why many highly-educated professionals have been making the move to the sunny South East.
These attributes are absolutely vital when it comes to the decision-making process that companies go through when choosing a location for FDI. There is a significant eco-system of pharmaceutical, medical, technical engineering, tech and internationally-traded services-businesses in the South East - with scope to grow and to act as a catalyst for further clustering of these sectors. The region also has a proven track record of attracting investment from start-ups and expanding business. The local authorities in the region have also a strong record of working together for the benefit of the region.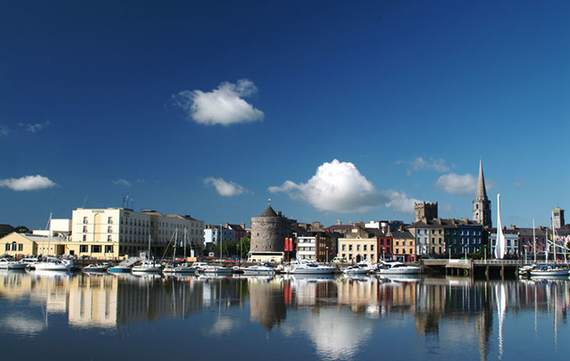 4
Tom Enright, Chief Executive of Wexford County Council said of the report, "this is a further endorsement of our message to the multinational corporations throughout the world that our region of Ireland has a highly skilled and educated workforce, affordable property solutions, with an ease of doing business that makes it a highly desirable location for locating a European base."
In addition to the attractions for investment, the quality of life and work life balance for employees is exceptional as it blends elements of rich cultural heritage with a new and vibrant lifestyle. Colette Byrne, Chief Executive of Kilkenny County Council said "the report highlights the importance of factors such as a better work/life balance, commuting distance to work, lower house prices and cost of living. These are all priorities for people  thinking of relocating and the report proves that the South East offers an excellent standard of living and quality lifestyle."
Michael Walsh, Chief Executive of Waterford City and County Council said "The South East Region is a dynamic growth area with international standards of infrastructure and an innovative team of local authorities. We all work on a collaborative basis to attract new investment to the region, and we continue to work in partnership with IDA Ireland to promote the region to multinational companies."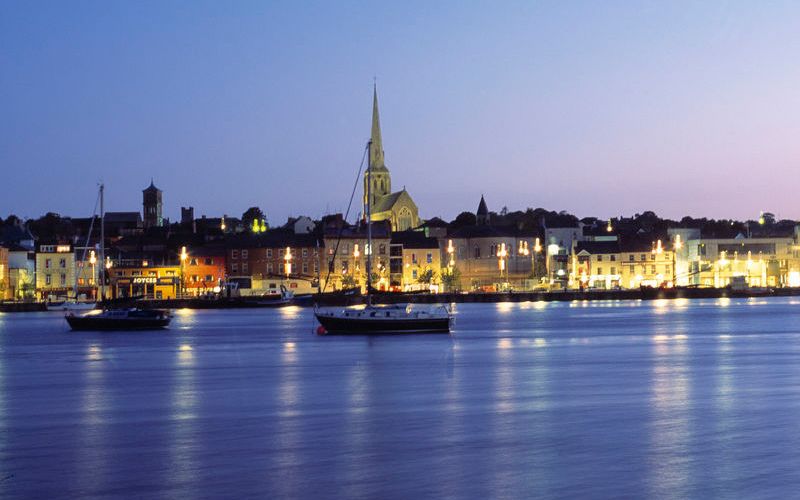 4
The three counties have ramped up their efforts to promote the South East for inward investment and are currently undertaking a marketing and promotional campaign in the US to promote the region to multinational companies.
For more information visit www.investkilkenny.ie, www.businesswaterford.ie,www.investwexford.ie, and www.idaireland.com.