Ireland is seen as an oasis of calm by business leaders around the world, a new report has concluded.
Each year Brand Finance evaluates countries according to how valuable it deems its "national brand" and ranks them accordingly.
The value of Ireland's national brand jumped some 24% in the space of a year from $344 billion to $427 billion. It's overall strength however remains comparable with last year when it was awarded an AAA- rating.
The result has been attributed to Ireland's commitment to continued EU membership and its strong, economic, family and cultural ties to Britain and America.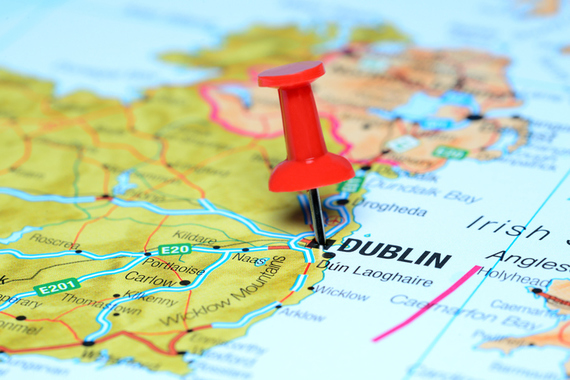 3
"As a bridge between the US, the UK and the EU, Ireland is somewhat of an island of calm in a sea of macro and microeconomic troubles," Brand Finance managing director for Ireland, Simon Haigh, told the Irish Times.
The United States retained its top slot in the ranking with $21 trillion in national brand value – far and above China in second place with $10 trillion. Its overall modest growth of only 2% since 2016 led to its brand strength being downgraded to AAA- from AAA the previous year.
The report described America's performance as "stagnation" and declared that "perceptions of Donald Trump's presidency are not exactly helping Brand America". The administration's proposed tax cut might yet boost the United States in the short term, but whilst Trump remains in office "[r]ecovering [global] influence in the future may be close to impossible."
3
The United Kingdom's national brand value, meanwhile, has bounced up by 6% from $2.94 trillion in 2016 to $312 trillion this year. Predictions that the country's vote to leave the EU last year would tip the island into recession in 2017 have been proved wrong and its brand strength remains unchanged at AAA.
"Uncertainty has not inflicted the widely expected negative impact on the UK's nation brand value," the report admits, "but the future of Brand Britain depends on the UK government's ability to mitigate potential dangers and negotiate a divorce deal with the European Union that secures the country's economic interests."
Other highly ranked countries include Europe's powerhouse, Germany, which increased its national brand value by 4% and Japan which zoomed up by 15%.
Read more: How Ireland can become President Trump's best partner in Europe